China is not seeking to usurp the United States on the world stage, a Chinese official said on Wednesday, amid growing concerns about Beijing's ambition to upend the existing rules-based international order.
Zhao Lijian, a spokesperson for the Chinese Foreign Ministry, said Washington needed to "adjust its mentality" and a take a rational view of China's rise. Beijing has accused elected officials in America of exaggerating the threat it poses to the U.S. and its alliance system, particularly in Asia.
"China's goal has never been to surpass or replace the United States or engage in zero-sum competition with the U.S.," said Zhao. "Our goal is to constantly surpass ourselves, become a better China and enable the Chinese people to lead better lives."
"As the two largest economies in the world, the interests of China and the U.S. are deeply intertwined. Both stand to gain from cooperation and lose from confrontation," he added, repeating sentiments expressed by Chinese leader Xi Jinping before Monday's summit with President Joe Biden.
Zhao said cooperation "is the only right choice for our two countries."
In his last public address before meeting virtually with Biden, Xi warned the region "cannot and should not relapse" into Cold War-era division.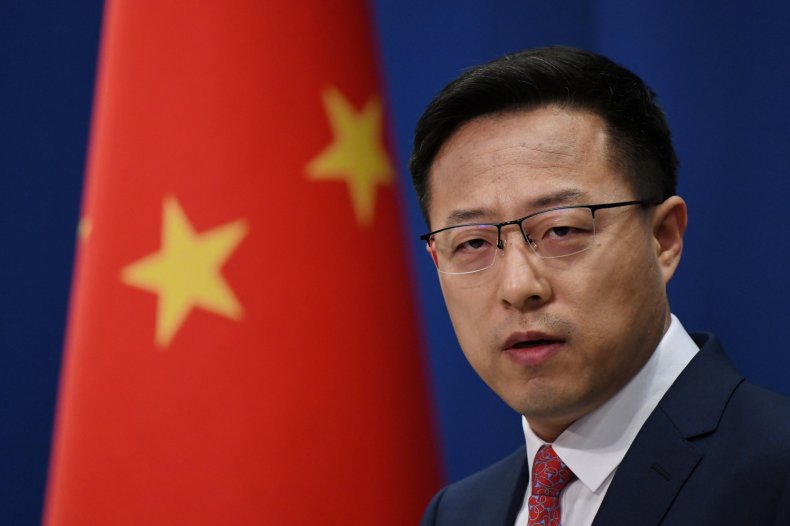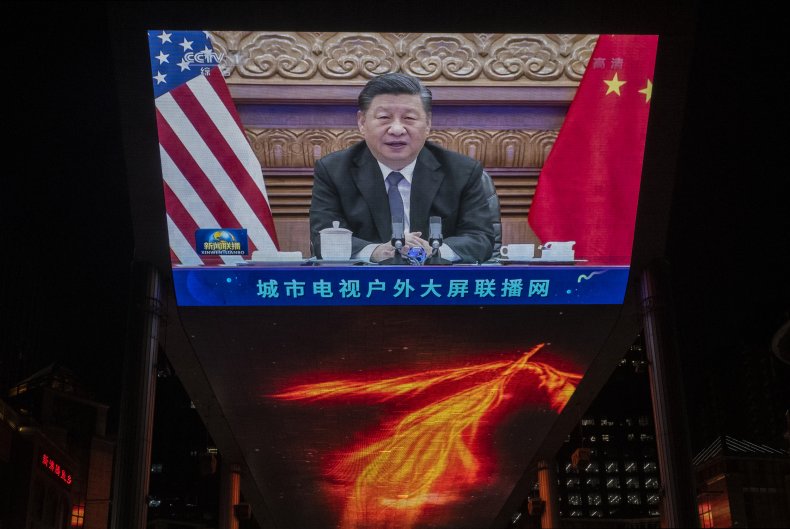 On Tuesday, Biden spoke positively about the 3.5-hour "face-to-face" with his Chinese counterpart, with whom he has boasted a lengthy acquaintance since his time as deputy to former President Barack Obama. U.S.-China relations have devolved dramatically since Biden's time as vice president due to growing differences over issues ranging from trade to human rights.
The relationship has become so fraught that Chinese officials said in the final year of the Trump administration that bilateral ties were in their worst state since diplomatic relations were established more than 40 years ago.
During a background press call after the Biden-Xi summit, a senior administration official described the talks as "respectful and straightforward." Observers believe consistent dialogue can help the superpowers put a stop to spiraling tensions and, most importantly, reduce the chance of a military clash, accidental or otherwise.
"We were not expecting a breakthrough. There were none to report," the official noted, describing the main theme of the meeting as Biden and Xi's attempts to responsibly manage the U.S.-China rivalry and "establish guardrails for that competition."
In his opening remarks to Xi and his officials, Biden said the two leaders needed to "ensure that the competition between our countries does not veer into conflict." China echoed his position, saying Beijing and Washington had agreed to maintain regular dialogue.
The administration official said the plan in the coming months was to agree on a framework that could help sustain the "multifaceted, complex relationship." The official said it was "no secret" that Biden and Xi "have a real difference of worldviews."
Among the major areas of contention area China's controversial policies against minority groups in Xinjiang and Tibet. Earlier this year, the Biden administration reaffirmed a Trump-era determination that Beijing's heavy-handed regulation—aimed at "optimizing" its population of Uyghur Muslims in northwestern China—amounted to ongoing "genocide" and "crimes against humanity."
The allegations, which China denies in full, are at the heart of urgent calls for the U.S. and other Western governments to boycott the Beijing 2022 Winter Olympics—opening 11 weeks from now on February 4.
In a report on Tuesday, Washington Post columnist Josh Rogin said that Biden would approve a "diplomatic boycott" this month, citing "sources familiar with the plan."
Such a move, would allow American athletes to compete at the games and U.S. allies could follow suit with similar policies.
Asked whether U.S. government officials would be attending the upcoming Winter Games, President Biden said on Tuesday: "I'm the delegation, and I dealt with it."