What Is the One China Policy? Versace Chinese Ambassador Yang Mi Quits Role After Brand's T-Shirt 'Deeply Offends' Country
Versace's Chinese ambassador, movie star Yang Mi, ended her role with the fashion company after the brand released T-shirts that sparked widespread controversy online in China.
The shirts listed the names of several fashion capitals of the world and their home countries. The issue was that the Chinese-controlled territories Hong Kong and Macau were listed as independent countries.
Noting the shirts as inaccurate and disrespectful of her home country's One China policy, Yang announced plans to end her contract with Versace a statement released on Weibo account of Jiaxing Xingguang, the actress' studio, on Sunday.
Weibo, an app similar to Twitter, is China's largest social media platform.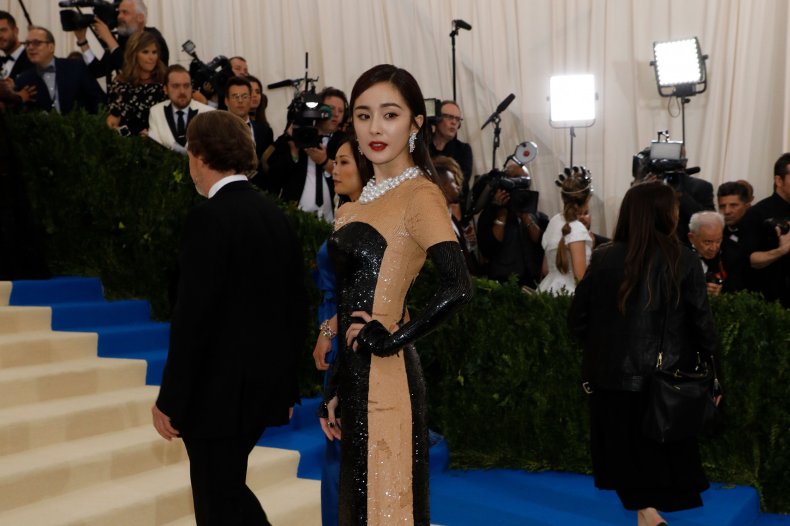 "China's territorial integrity and sovereignty are sacred and inviolable at all times," the statement read. "As a company of the People's Republic of China and Yang Mi as a citizen of the People's Republic of China, we are deeply offended. It is the duty of all Chinese citizens to uphold the 'One China' principle and adamantly safeguard national unification."
The One China policy, established following the end of the Chinese civil war in 1949, recognizes one single government within all regions of China. Under the policy, Taiwan—a self-governed island—is claimed as a region of China. Although the U.S. has an unofficial relationship with Taiwan, it is not recognized by many other leading countries, nor is it included in the United Nations.
Initially, Hong Kong was a British territory, but when it became a nationally recognized administrative region of China in 1997, it adopted the One China policy, according to BBC.
Versace has since apologized for the "unfortunate error" and said sales of the T-shirt were discontinued—and the remaining shirts destroyed—as of July 24. The fashion label's designer and Chief Creative Officer Donatella Versace also issued a statement in response to the issue.
"I am deeply sorry for the unfortunate recent error that was made by our company and that is being currently discussed on various social media channels. Never have I wanted to disrespect China's National Sovereignty and this is why I wanted to personally apologize for such inaccuracy and for any distress that it might have caused," she wrote in an Instagram post on Sunday.
The T-shirt controversy comes amid a particularly contentious time in China, as the country is in its 10th straight week of widespread anti-Beijing protests in Hong Kong.