China Opposes Politicization of COVID Origins in U.S. Call, Urges to Abide by 'One-China' Principle
Yang Jiechi, China's top diplomat, cautioned U.S. Secretary of State Antony Blinken against the politicization of COVID-19's origins during a phone call on Friday. He also called on the United States to abide by the "one-China" principle that states Taiwan and mainland China are part of a single China.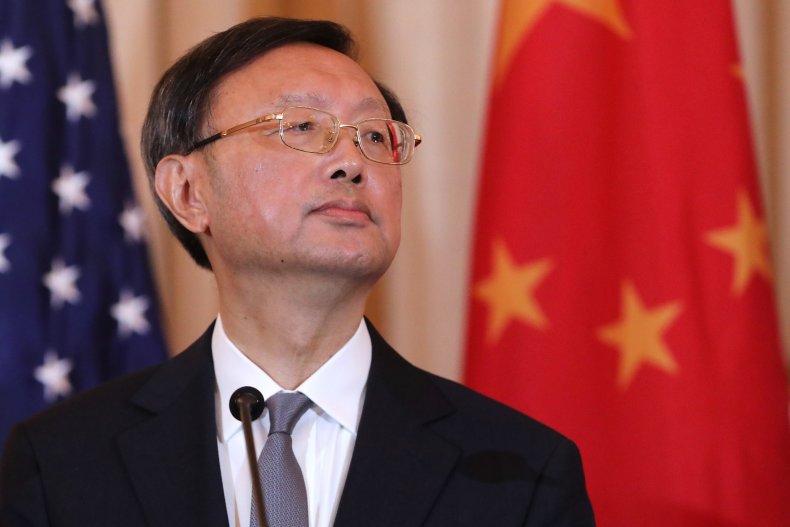 The phone conversation between Yang, the director of the Office of the Foreign Affairs Commission, and Blinken marked the first time the two have spoken since a face-to-face meeting in March in Alaska. That last talk was widely characterized as contentious, as the two diplomats publicly criticized policies from each other's countries.
On Friday, Yang said his country was concerned about people in the U.S. spreading the "absurd story" that the coronavirus escaped from a Wuhan laboratory. Many American lawmakers have said that a virus leak from a Chinese lab is plausible enough to warrant more investigation, but Yang said, "We urge the United States to respect facts and science, refrain from politicizing the issue…and focus on international cooperation in the fight against the pandemic."
Yang noted that China did not want bad relations with the U.S., but he did want China's sovereignty acknowledged by the U.S., according to story published by the Global Times, a newspaper controlled by China's government. For this to occur, Yang said, the U.S. must observe the one-China principle.
Yang also asked the U.S. to "properly handle Taiwan-related issues with caution." He also said, "We urge the U.S. side to stick to the consensus agreed by the leaders of both countries in their phone call in Chinese New Year, to push China-U.S. relations back to the correct track."
Yang's comments about Taiwan came after three U.S. senators visited the island last weekend. The senators—Tammy Duckworth, Dan Sullivan, and Christopher Coons—stayed in Taipei for around three hours on Sunday and met with Taiwan's President Tsai Ing-wen to announce the donation of 750,000 COVID-19 vaccine doses for the island. China's defense ministry denounced the visit, calling it a "vile political provocation."
According to readout of the phone call between Yang and Blinken from Ned Price, spokesperson for the U.S. Department of State, the diplomats also discussed Beijing's treatment of Uighur Muslims in the Xinjiang region and the need toward together to achieve the denuclearization of the Korean Peninsula.
Price also said Blinken "raised several cases of U.S. and Canadian citizens subject to arbitrary detention and exit bans in China and called for the immediate release of those wrongfully detained."