China Overtakes U.S. in Supercomputer Rankings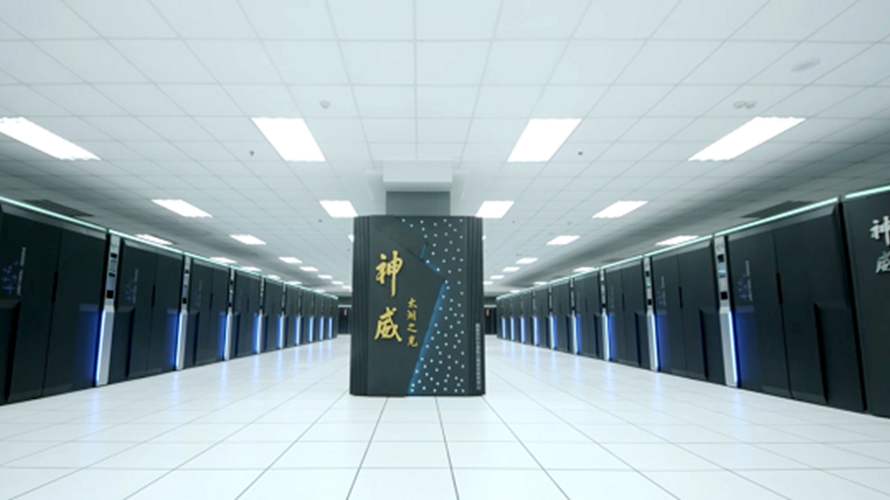 China has overtaken the United States for the first time as the country with the most supercomputers, on a list ranking the top 500 most powerful computers in the world.
China has 167 systems in the Top500 countdown compared to the U.S.'s 165, marking the first time since the inception of the list in 1993 that the U.S. is not home to the largest number of supercomputers.
"Considering that just 10 years ago, China claimed a mere 28 systems on the list, with none ranked in the top 30, the nation has come further and faster than any other country in the history of supercomputing," Top500 said.
Topping the list as the world's most powerful machine was the Chinese supercomputer Sunway TaihuLight, which tripled the previous supercomputer speed record with a rating of 93 petaflops (93 million billion operations) per second.
The Sunway TaihuLight was made using a new processor developed in China, ending speculation that China would have to rely on Western technology in order to produce ultra-powerful supercomputers.
"As the first number one system of China that is completely based on homegrown processors, the Sunway TaihuLight system demonstrates the significant progress that China has made in the domain of designing and manufacturing large-scale computation systems," said Guangwen Yang, a professor at the National Supercomputing Center in Wuxi, China, where the system is based.
Yang said the Sunway TaihuLight would be used for research and engineering work, in areas like climate, weather modeling, life sciences, advanced manufacturing, and data analytics.
U.S. President Barack Obama has previously described the race for ever-more powerful machines as "our generation's Sputnik moment," stressing the importance of such machines in areas such as biomedical research and clean energy technology.