Poll Finds Most Americans Think China Is a Major Threat to the U.S.
Americans are increasingly of the opinion that the coronavirus pandemic will alter the global balance of power, with more now believing China is becoming a major threat to the U.S. than two years ago. That's according to analysis by the Pew Research Center.
In a series of polls, a cross-section of the U.S. population was asked questions about what they thought the world order would be after the pandemic. When asked whether they thought China's power and influence were a threat to the U.S., 62 percent of respondents answered yes, a considerable increase from the 2018 figure of 48 percent.
With China facing criticism from the administration of President Donald Trump over how it handed the novel coronavirus, exactly half (50 percent) of Americans said they believed that China's reputation and global influence will be adversely impacted by the pandemic.
Party affiliation shaped people's views of China, with Democrats (23 percent) more than twice as likely as Republicans (10 percent) to believe that China's power will increase due to the pandemic.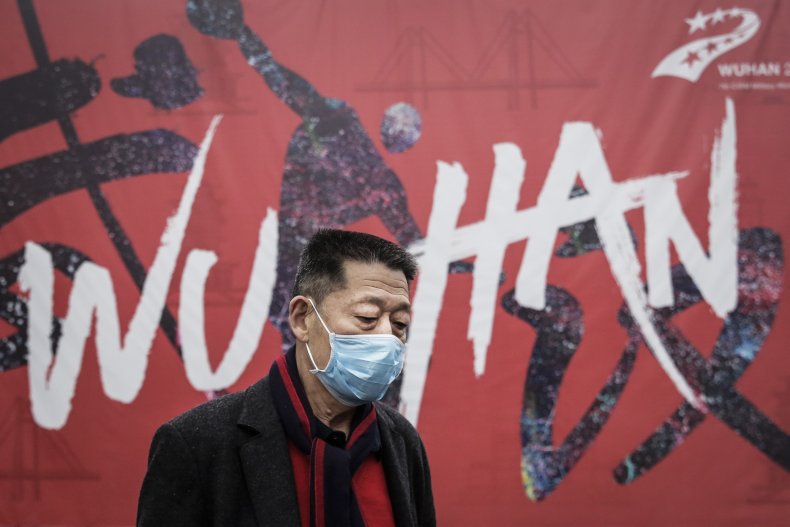 Meanwhile, the majority of those who back the GOP (63 percent) believe that Beijing's influence will diminish because of the pandemic, compared with 40 percent of Democrats.
About a third (31%) of Americans said that China's influence after the outbreak would remain the same compared with before it, and almost a fifth (17%) think that it will increase.
However, there has been a dip in Americans' opinions of China's military strength relative to other major military powers. Six percent of respondents now consider China as the world's top military power, down from 12 percent in 2016, although nearly a third (30 percent) believe China is the leading economic power.
Meanwhile, only 4 percent of Americans agreed that having China, instead of the U.S., as the world's leading power would be better for the world, down from 6 percent two years ago. The figures come from three surveys Pew carried out between March and May, with a margin of error of 3.6 percent.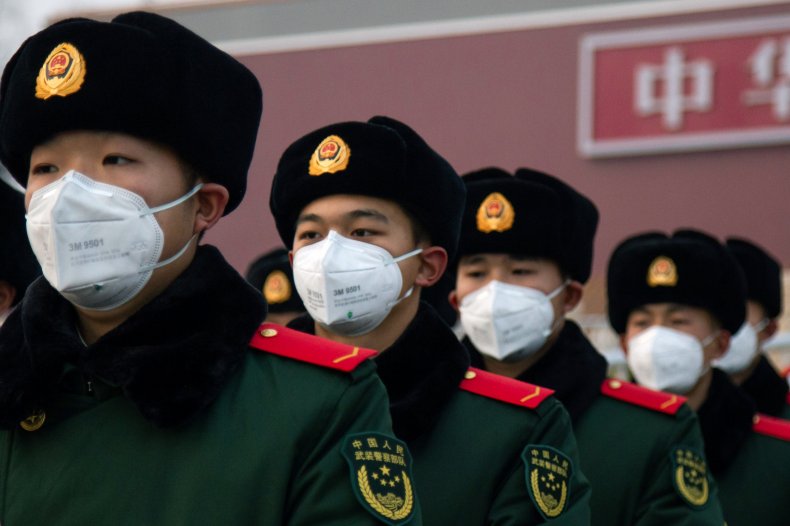 With China so far resisting calls for an independent probe into the cause of the outbreak, Beijing's ambassador to the U.K Liu Xiaoming raised the prospect of an international review, telling Sky News that it should be "free from politicization."
The hit by the pandemic to China's diplomatic standing comes as it faces global pushback over its plans to introduce security laws in Hong Kong, as well as a growing spat with the U.S. over its sale of weapons to Taiwan.
Kishore Mahbubani, author of Has China Won? The Chinese Challenge to American Primacy, said that it would be "logical" for China and the U.S. to be working together on the coronavirus, but "sadly, U.S.-China competition has stepped up even after COVID-19".
"The United States has launched a major geopolitical contest against China without first working out a comprehensive long-term strategy. Some of the reaction the U.S. is taking against China is impulsive and emotional rather than reasonable and logical," Mahbubani told Newsweek.
"There is a very strong impulsive reaction to hit out at China whenever it can even if it does not serve America's interests to do so.
"Inevitably geopolitical tensions rise between the number two and number one power. As China gets stronger and stronger, America gets more and more uncomfortable so America will try to thwart the rise of China," said Mahbubani, a former Singaporean diplomat who was also president of the United Nations Security Council between January 2001 and May 2002.
Steve Tsang, director of the China Institute at the London-based School of Oriental and African Studies, said that economically Beijing will feel strong enough to take on the U.S. in the short term, although the coronavirus is still "unleashing changes that are still unfolding."
"The fact that the U.S. and other leading European powers have been badly hit by COVID-19 and many remain on their knees and dependent on China for PPEs [personal protective equipment] has undoubtedly enhanced Beijing's confidence," Tsang told Newsweek.
He said that President Xi Jinping and the ruling Communist Party had managed to get through a tricky period in January and February when their credibility was questioned domestically and, as a result, "they must feel both confident and insecure."
"The two are in fact not mutually exclusive, and together they make it even more important for a strongman leader like Xi to be assertive in China's foreign policy, hence the manifestation of 'wolf-warrior diplomacy'. We will continue to see this trend," Tsang added.