Congress Is Considering Limiting Chinese Supply of Prescription Drugs—Here's How That Could Happen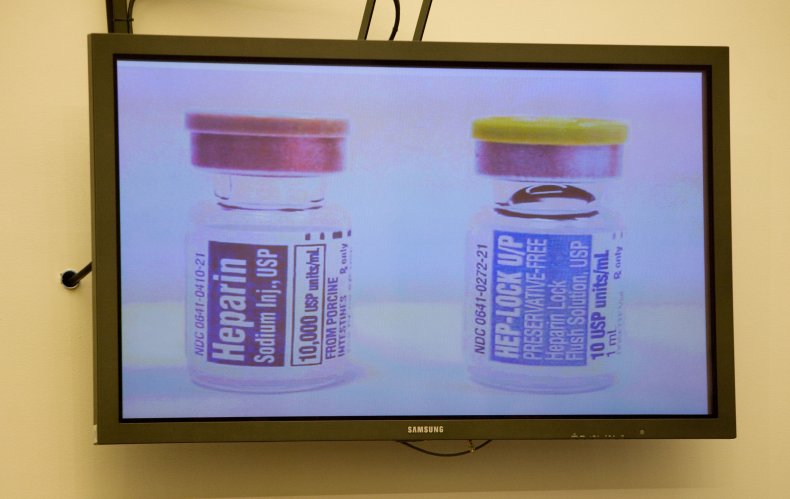 Congress is considering two measures that could drastically reduce the availability of Chinese-made pharmaceuticals in the United States, setting up fears that reorganizing international supply chains during a pandemic could winnow medical supplies when they are needed most.
The proposals were designed to shore up critical domestic supplies in times of global uncertainty by reducing dependency on China for medicines that lawmakers said could be used to exercise undue political leverage against the United States.
"Since I came to Congress 10 years ago, I have been on the same track: Make it in America," Congressman John Garamendi, Democrat from California who co-sponsored one of the measures, told Newsweek.
However, as an outbreak of the novel coronavirus sweeps the country, industry insiders warn that the timing may not be right to make the move.
"Now is not the time for sweeping changes to the pharmaceutical supply chain that could cause disruptions," Megan Van Etten, a spokesperson for the Pharmaceutical Research and Manufacturers of America, a pharmaceutical industry trade group, told Newsweek. "The global pharmaceutical supply chain exists to ensure patients in the United States and around the world have ongoing access to safe and effective medicines."
Garamendi's bill, introduced in the House of Representatives in October with his Republican colleague, Congresswoman Vicky Hartzler, would cut off a substantial pipeline of pharmaceuticals manufactured in whole or in part by China.
It would require the Department of Defense, which has the largest discretionary budget in the country, to purchase drugs, vaccines and other medical supplies only from U.S. suppliers. If private industry is unable to meet the department's needs, the bill would authorize the Secretary of Defense to invoke the Defense Production Act to reset industry priorities.
Other legislation in the Senate, introduced several days ago by Arkansas Senator Tom Cotton, would go significantly further, banning the use of any federal funds for Chinese-manufactured drugs.
In addition to national security reasons for pushing the legislation, Garamendi said, "there is ongoing concern that the quality of the ingredients manufactured in China are suspect from time to time," noting the adulteration in 2008 of the worldwide supply of heparin, a critical blood thinner, was due to lax manufacturing practices at a Chinese facility.
In July 2019, more than 10 years after the initial heparin panic, six lawmakers wrote a letter to the acting commissioner of the Food and Drug Administration sounding the alarm about an outbreak of African swine fever in China, which posed a "potential threat to the U.S. heparin supply."
"U.S. dependence on Chinese heparin and on one animal source raises risks of shortages," they wrote.
Months later, Garamendi and Hutzler, who were not signatories to the July letter, introduced their bill. And only two months after that, a novel coronavirus began to spread in China before becoming a global pandemic.
The primary objective of their bill, Garamendi said, would be to use to fiscal muscle of the Department of Defense to reinvigorate U.S. pharmaceutical manufacturing. And the department wields enormous sway over market dynamics in the United States.
Its health care program for uniformed service members and retirees—Tricare—serves about 9.4 million beneficiaries and is one of the country's largest health care providers.
In fiscal year 2017, the Defense Health Program's Operation and Maintenance program, which includes costs associated with Tricare, had a budget of $3.6 billion for pharmaceutical drugs alone.
In its 2019 annual report, the U.S.-China Economic and Security Review Commission, a congressionally chartered body, reported that 25 percent of pharmaceutical ingredients used in military hospitals originate from China.
"This number may be significantly higher since China is the only source of some drugs and produces 80 percent of the active pharmaceutical ingredients in generic drugs, which comprise 90 percent of the medicines in our country," Hartzler said, adding that this represents "a stranglehold on our pharmaceutical industry."
Research by economist Chad Brown of the Peterson Institute for International Economics illustrates the challenges that may accompany a vast restructuring of the pharmaceutical supply chain, an endeavor that is especially fraught when a crisis hits. President Donald Trump's trade war with China threatens "to cripple the US fight against the COVID-19 pandemic," he wrote in an early March report, because the tariffs imposed on Chinese goods "may contribute to shortages and higher costs of vital equipment at a time of nationwide health crisis."
Brown found that U.S. imports from China of tariffed medical supplies now needed to fight the disease declined sharply between 2017 and 2019, while imports of the supplies from the rest of the world grew by 23 percent. In some cases, Americans were forced to buy supplies they couldn't get elsewhere from China at a higher cost, creating a "hardship" on the healthcare industry, Brown said in his report.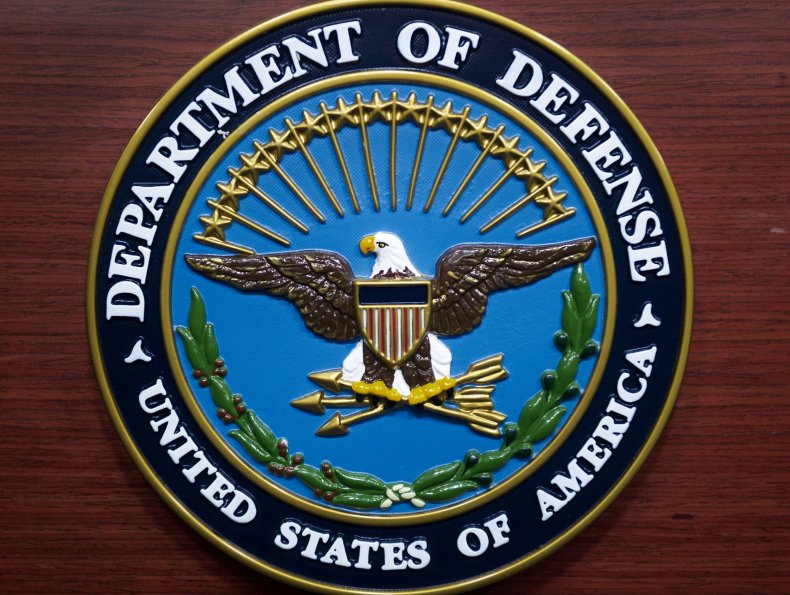 So reconfiguring the production of critical supplies, such as drugs and other medical products, cannot be a strategy to cope with COVID-19, for the most part because of the immediacy of the current crisis, experts said.
"It would take some time," Thomas Bollyky, the director of the global health program at the Council on Foreign Relations, told Newsweek. "There is a heavy reliance on Chinese and Indian products. That's not something that ships overnight."
Concerns about outages of China-supplied medicines, especially during times of crisis, "seem to have dissipated to some degree," Bollyky said, casting doubt on arguments that China would halt the medical supply chain.
Garamendi acknowledged that it would "undoubtedly" be more expensive initially to require U.S. manufacturers to supply the Department of Defense. But he hopes that, over time, the department's unrivaled budget can help fortify the U.S. market to the point where it develops comparable cost efficiencies.
"Certainly, it gives us the independence we would require for our national security," he said.
No hearings have yet been scheduled for the bills, and it's not yet clear when the House will return to Washington D.C. to take up regular business amid the national coronavirus outbreak.