South China Sea Dispute: China and Philippines to Start Talks, Ambassador Says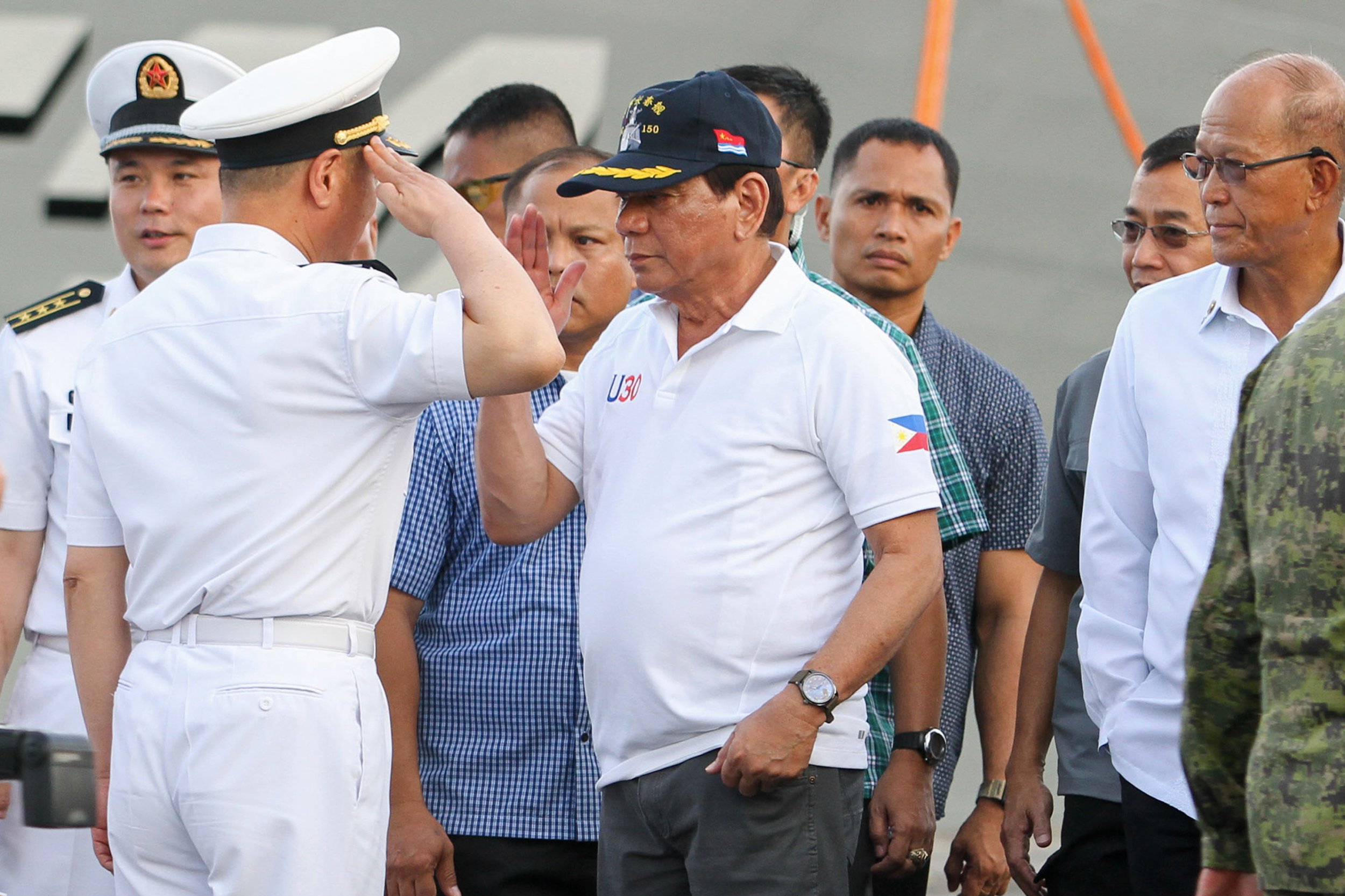 China and the Philippines will start bilateral consultations on the disputed South China Sea this week, the Philippine ambassador to Beijing said, as Manila looks to ease tensions with Asia's top economic power.
Philippine President Rodrigo Duterte, who is visiting Beijing to attend a summit on China's ambitious new Silk Road plan, has opted to court China for its business and investment and avoid the rows over sovereignty that dogged his predecessors.
Philippine ambassador to China Jose Santiago Santa Romana told reporters late on Saturday that the consultations between the two countries would take place in China.
He added that the dispute between the two countries "cannot be resolved overnight".
China has not publicly announced any such talks.
Duterte has been accused by critics of taking a defeatist position on China and on defending Philippine sovereignty. He considers his approach to be pragmatic and says challenging China risks triggering war.
Santa Romana said Duterte's attendance at the Silk Road summit should not be seen as the Philippines abandoning or "giving up" its claim of sovereignty in the South China Sea.
The previous Philippine government filed a case in 2013 with the Permanent Court of Arbitration in The Hague on maritime boundaries. Last year the tribunal invalidated China's claim to sovereignty over most of the South China Sea.
Duterte has put the ruling on the back burner and said he will revisit it later in his term.
China claims most of the energy-rich South China Sea, through which about $5 trillion in ship-borne trade passes every year. Brunei, Malaysia, the Philippines, Taiwan and Vietnam also have claims.
Ahead of the bilateral consultations, special envoy for intercultural dialogue Jose de Venecia proposed a three-way energy exploration effort at the disputed Spratly Islands between the Philippines, Vietnam and China.
De Venecia said in Beijing that such an effort would promote peace and economic development.
Duterte visited China last October after bilateral relations had soured over the South China Sea under the previous Philippine administration of Benigno Aquino.
The detente has seen China commit to three infrastructure projects and pledge to donate two bridges, said Santa Romana, without giving an investment figure.
China has also eased import curbs on Philippine bananas, he said.
"If you go around Beijing right now and you go to the market, you will see...Philippine bananas. The Chinese are eating Philippine bananas again and Philippine pineapples," he said.
"They have promised to buy over $1 billion worth of tropical fruits from the Philippines and they are interested in buying more."