China Plans World's Longest Tunnel to Turn Desert Into California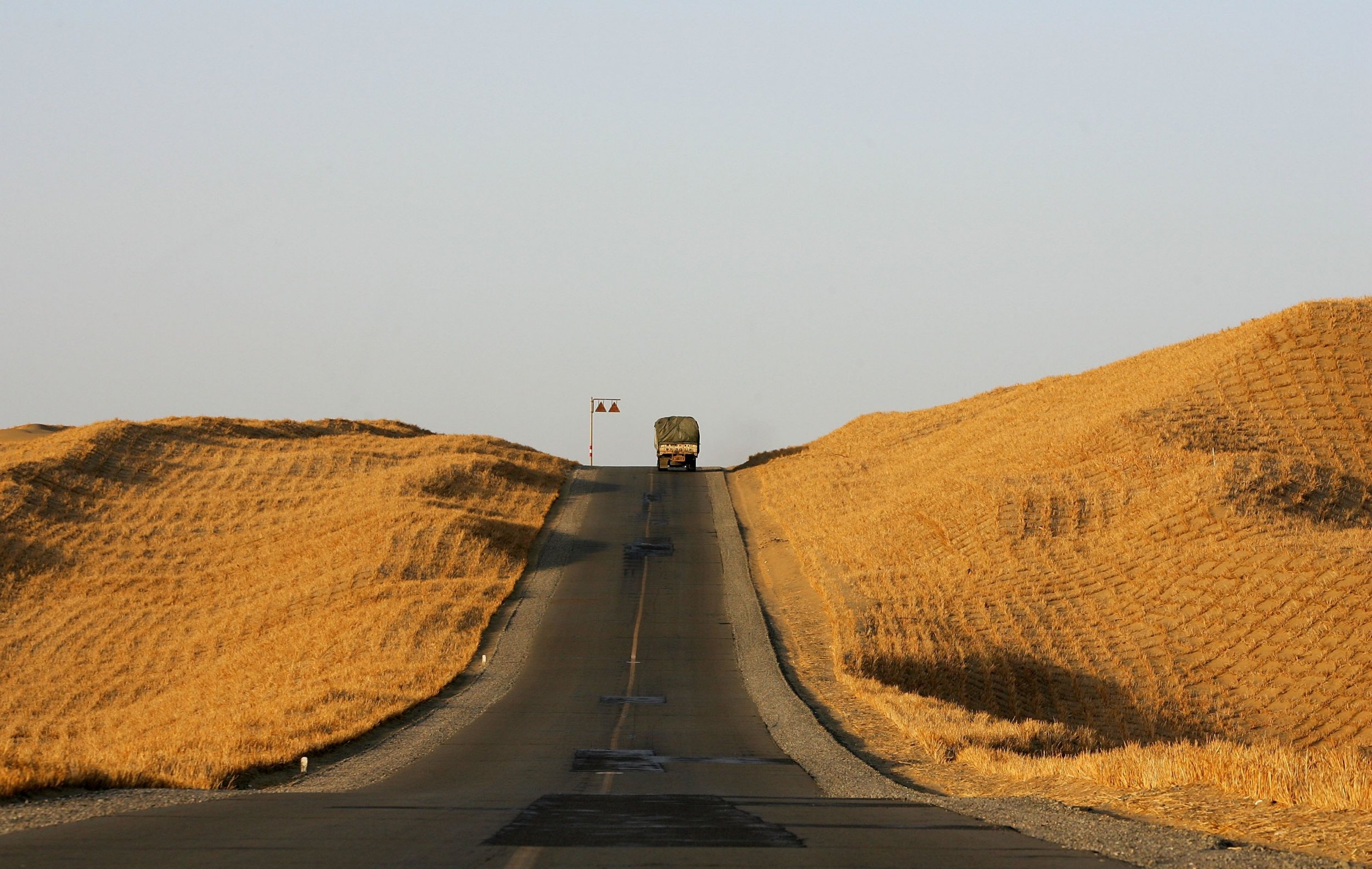 Chinese scientists have developed a plan to bring water to a desert in its northwest via a 1,000-kilometer (621-mile) tunnel, the longest in the world.
The huge tunnel would end in the Xinjiang region, an area in the northwest mainly made up of desert and mountains. It would divert water from Tibet's longest river, the Yarlung Tsangpo, to the Taklamakan Desert through underground sections that could carry 10 billion to 15 billion tons of water each year.
More than 100 scientists were involved in drafting the proposal for the water diversion project, which is being considered by the central government, the South China Morning Post (SCMP) reported.
Due to the project's geological, technical, environmental and political challenges, the costs will be enormous. Wang Mengshu, the head researcher involved with the plan and also China's leading tunneling expert, told the SCMP each kilometer (0.6 mile) of tunnel would cost at least 1 billion yuan ($150 million) and would face protests from India and Bangladesh, where the Tibetan river flows downstream and is known as the Brahmaputra River.
But some are optimistic that the project could turn into reality within a decade. "In five to 10 years from now, the technology will be ready and the cost affordable, and the temptation of the benefits will be difficult to resist," Zhang Chuanqing, a researcher at the Chinese Academy of Sciences' Institute of Rock and Soil Mechanics in Wuhan, told the SCMP.
According to Zhang, another ambitious water diversion project underway in the southern Chinese province of Yunnan will set an example for the Tibet-Xinjiang tunnel.
Yunnan is a mostly mountainous region central to some of the country's most ambitious infrastructure projects, including the country's longest railway tunnel, for which Chinese engineers built the country's first homemade tunnel-boring machine in August.
The Yunnan project envisioned the diversion of water from a series of rivers and lakes in the Yunnan-Guizhou Plateau—the country's second highest after the Tibetan plateau and similarly earthquake-prone—to the central parts of the province prone to drought through a 661-kilometer (410-mile) underground tunnel network.
Initiated in 2015 and expected to take at least eight years to finish, the water diversion would also inject clean water into some environmentally degraded lakes, such as the Dianchi Lake. In January last year, a waterfall park opened in Kunming, Yunnan's capital, as evidence of the project's development.
Yunnan's water diversion project "is to show we have the brains, muscle and tools to build super-long tunnels in hazardous terrains, and the cost does not break the bank," Zhang said.
Zhang compared the Xinjiang water diversion project to the Central Valley Project that turned the dry San Joaquin Valley in California into one of the most fertile areas of the U.S. "With new water from Tibet, Xinjiang would boom like California," he said.