China Police Arrest More Than 1,000 on Cryptocurrency-Related Charges
Over 1,000 suspects were arrested by Chinese police on charges related to the use of cryptocurrency to evade laws while money laundering.
In a statement released on Wednesday, China's Ministry of Public Security announced that authorities had arrested more than 1,100 suspects as well as taking down more than 170 "criminal gangs" during a nationwide crackdown of money-laundering activities.
The arrests were made during the Ministry of Public Security's fifth round of Operation Card Breaking, which sought to end the use of "virtual currencies to provide transfer and money-laundering services for telecommunications network fraud activities."
"In order to avoid the investigation and crackdown, fraudsters turned to use virtual currency to transfer the funds involved. Driven by illegal interests, some criminals actively provide services to fraud gangs, helping scam gangs transfer and launder money by purchasing and exchanging virtual currencies, and become criminal accomplices," China's Ministry of Public Security wrote in a statement, translated by Google.
As CoinDesk reported, telecommunications criminals in China have laundered their illegal money through compromised bank accounts as well as through fake SIM cards.
"After investigation, such illegal criminal gangs usually organize personnel to register on various virtual currency trading platforms with personal bank cards and information, purchase and exchange virtual currencies in accordance with the requirements of fraud gangs, and become 'coin farmers' who help them launder money," China's Ministry of Public Security said in the statement. "After completing the money laundering process, 'coin farmers' can obtain 'commissions' ranging from 1.5% to 5%. The high illegal income attracts a large number of people to participate, causing serious social harm."
According to CoinDesk, in October 2020, China's State Council called for an increase of enforcement on telecommunication fraud crimes, which prompted the Ministry of Public Security to launch Operation Card Breaking. CoinDesk reported that since the operation was launched, Chinese authorities have arrested 311,000 people and have taken down 15,000 criminal organizations.
While it is unclear which form of cryptocurrency the arrested suspects were using, earlier this year, China prohibited financial institutions from conducting services related to cryptocurrencies.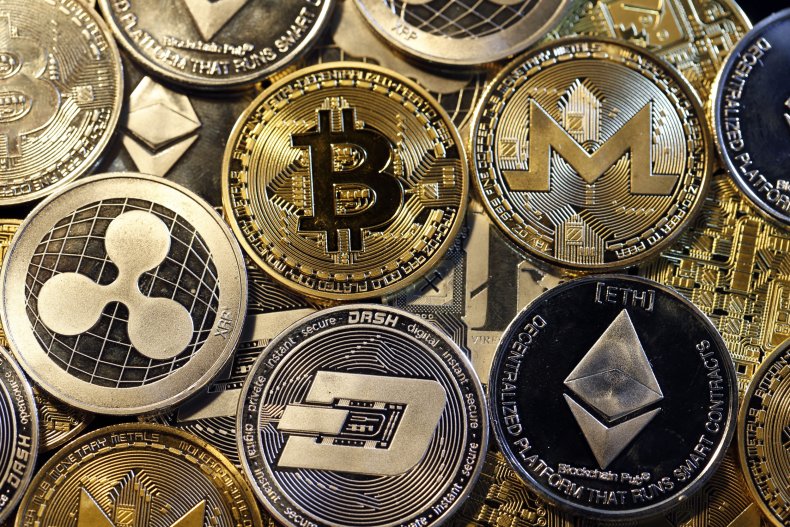 "Prices of cryptocurrency have skyrocketed and plummeted recently, and speculative trading has bounced back. This seriously harms the safety of people's property and disturbs normal economic and financial orders," financial regulators overseen by the People's Bank of China and the China Insurance and Banking Commission said in a statement.
The announcement by China led to a decrease in the price of Bitcoin, the world's most popular cryptocurrency.
Newsweek reached out to China's State Council for comment but did not receive a response in time for publication.