China Says It Doesn't Want War, but Needs Its Strongest Military Ever for Defense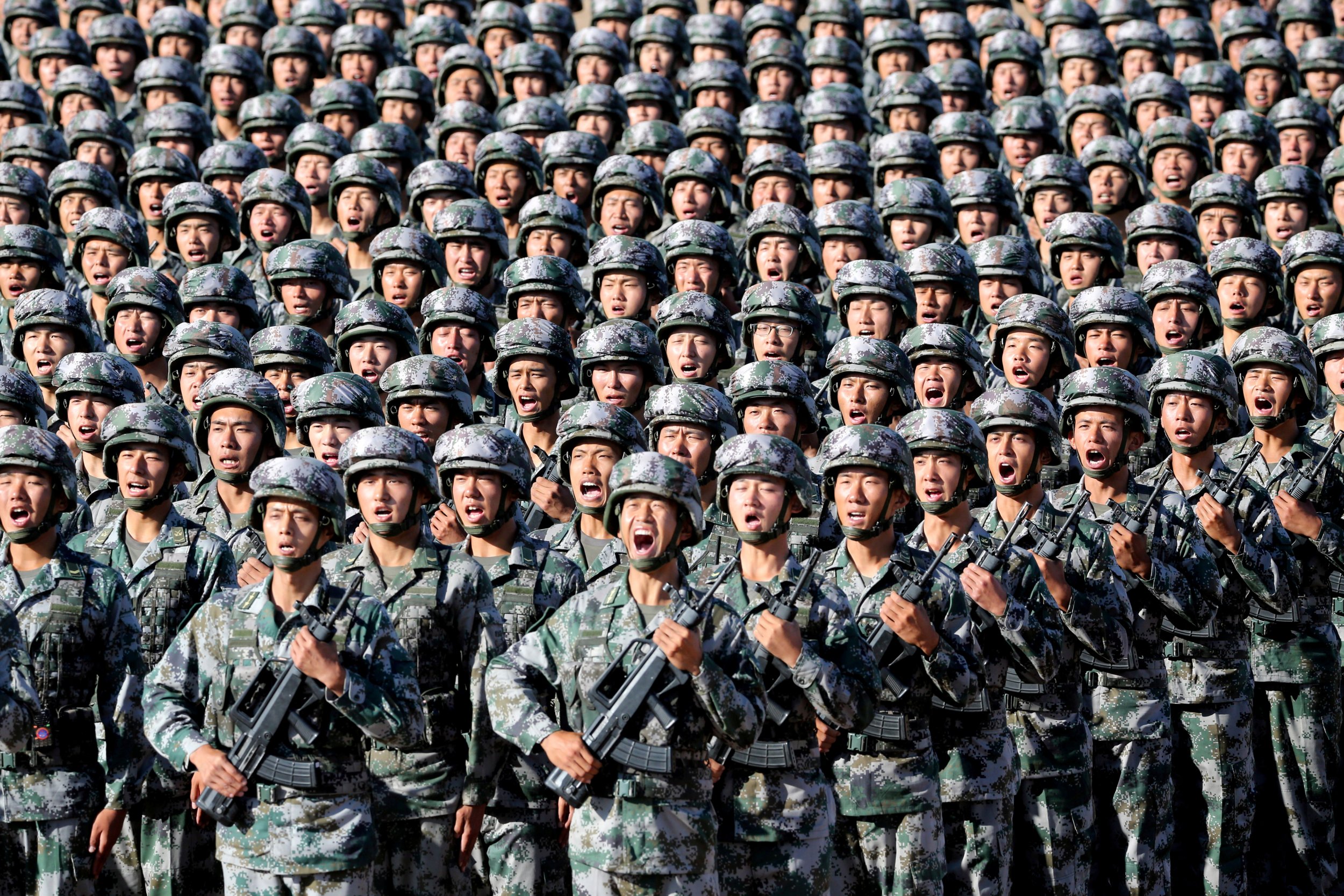 China celebrated 90 years of its People's Liberation Army Sunday with a massive display of military might and vows from Chinese President Xi Jinping to invest further in the world's largest armed forces. With advanced jets soaring through the sky and flanks of troops marching on the ground, Xi promised further investment in technology and new equipment as part of China's plan for a smarter, leaner military.
The military parade at a remote training base in China's northern Inner Mongolia region was carried live on state television and came a day after President Donald Trump slammed China for not doing more to stop North Korea's nuclear ambitions. It was the first time China held Army Day celebrations since the 1949 Communist revolution, Reuters reported.
"Today, we are closer to the goal of the great rejuvenation of the Chinese nation than any other time in history, and we need to build a strong people's military more than any other time in history," Xi said during the speech. "Always listen to and follow the party's orders, and march to wherever the party points," he added.
Xi spoke to 12,000 troops while wearing military fatigues and a field cap. As martial music played from speakers to the crowd, Xi shouted to the troops: "Hello comrades!" and "Comrades, you are working hard!" The parade also featured H-6K bombers, J-15 carrier-based fighters and a new generation J-20 stealth fighter.
Xi said the world was facing conflict, but he did not mention North Korea or the U.S. China insists it is not preparing for war, but must overhaul its military to defend its borders and interests. China is the world's second-largest economy, behind the U.S.
Trump tweeted Saturday night that he's "disappointed" in China. "Our foolish past leaders have allowed them to make hundreds of billions of dollars a year in trade, yet... they do NOTHING for us with North Korea, just talk," Trump tweeted.
"We will no longer allow this to continue," he added. "China could easily solve this problem!"
North Korea tested Friday an intercontinental ballistic missile that showed the U.S. mainland is in its firing range, including New York City, Chicago and Los Angeles.