China Purchased Mass Quantity of PCR Tests Months Before First Reported Case of COVID
Chinese labs in Wuhan purchased an increased quantity of coronavirus testing equipment several months before the first virus case was reported to the World Health Organization (WHO) in December 2019, according to a new report.
New data procured by the Australian-U.S. cyber security firm Internet 2.0 found that there was a buy-up of polymerase chain reaction testing equipment (PCR) by nearly 50 percent throughout 2019. PCR tests are widely used to determine if an individual is infected with COVID-19 as it allows scientists to amplify DNA samples to check for disease or other genetic material.
According to the new findings, in 2019, there were 135 contracts containing PCR equipment issued by Wuhan laboratories, up from 89 in 2018 and 72 in 2017. Furthermore, financial investment on PCR equipment increased by nearly 600 percent from 2015 to 2019 in Wuhan, The Australian reported.
The increase in purchases began in May 2019, but became most significant in July—five months before the nation identified its first COVID-19 case to the WHO.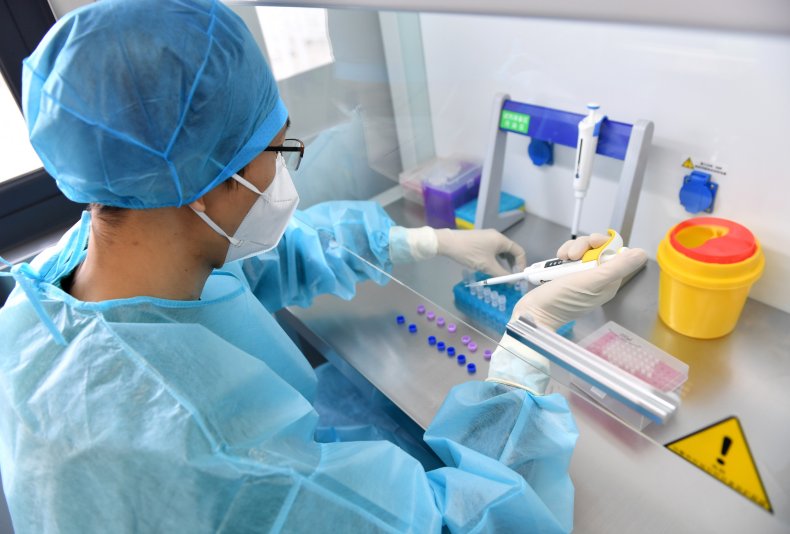 Experts say the data may indicate that Chinese authorities were aware of a coronavirus outbreak earlier than ­December, or that there was an increased focus on virological and pandemic research in Wuhan laboratories.
"You can see across the trend that, starting in May and all the way through to December, you see a massive increase in PCR procurement data. Some of this may be benign but taken together it gives us a trend that comprehensively challenges the official narrative that the pandemic started in December," Cybersecurity analyst Robert Potter, who recovered the data, told The Australian.
"It also shows there's a significant amount of procurement from the government level, the PLA and the Centre for Disease Control, as well as sensitive laboratories that are in the Hubei province."
Former director of U.S. National ­Intelligence John Ratcliffe also told the news outlet that the increased purchase of PCR equipment in Wuhan in 2019 is significant.
"I think there's more than just smoke here, I think there's fire from a whole bunch of different sources," he said. "I think that would be ­another compelling piece of evidence, if you need more. I don't need more."
But others believe the Internet 2.0 report is not enough to draw such conclusions, as PCR testing can also be used to check for other pathogens found in both humans and animals, according to Bloomberg.
China's Foreign Ministry on Monday also disputed the findings, and told Bloomberg that it falls into the same category as other false claims about the origins of the coronavirus.
"Virus traceability is a serious scientific issue that should be addressed by scientists," the spokesperson said. "China's anti-epidemic campaign is open to the world, the situation is clear, the facts are clear at a glance, and stand the test of time and history."
The origins of the COVID-19 pandemic have become a hotly contested issue since it was first discovered as an unknown pneumonia-like disease in late 2019. Since then, the virus has spread to virtually every corner of the world, infecting over 235 million people and killing more than 4.8 million.