In China, Putin Comments and Criticism of Russian President Vanish From Social Media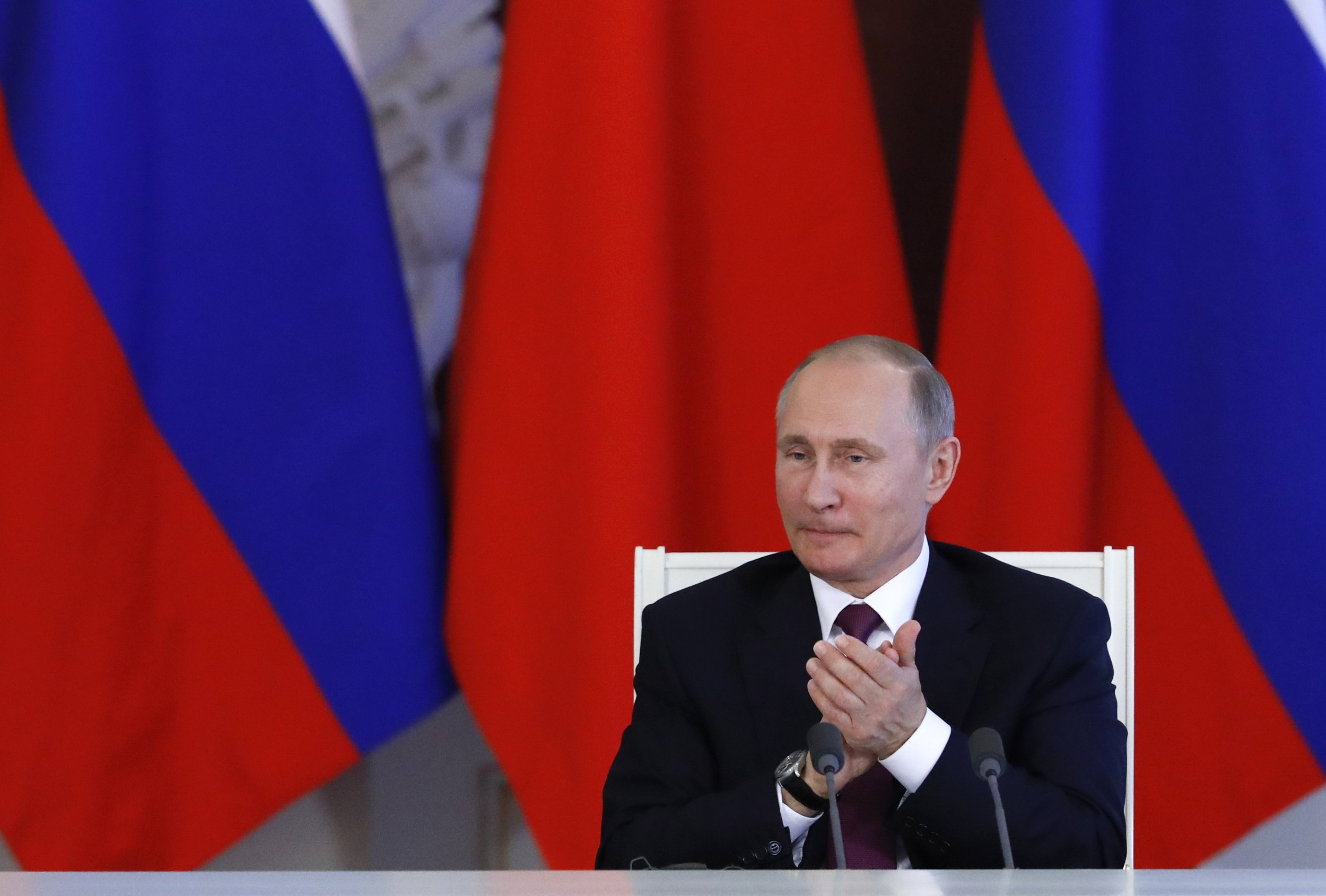 Russian President Vladimir Putin has been granted the rare honor of immunity from social media criticism in China—treatment usually enjoyed only by China's Communist party bigwigs, Financial Times reported on Monday.
Mentions of Putin by popular accounts on China's Twitter-like website Sina Weibo over the weekend were automatically locked for commenting. Any Weibo blogger with more than 1,000 followers cannot start public threads about the Russian leader, who attended the G20 summit in Germany over the weekend for his much anticipated first handshake with U.S. President Donald Trump.
Read More: How Putin's secret motorbike raised questions about his worth
Any attempt to start a thread prompted a message that read: "This post does not allow commenting." The same was not true for mentions of Trump or other G20 world leaders, whom Weibo users were welcome to discuss at their leisure. The first to spot the backlash against the apparent block on Saturday was the China Digital Times, a California-based counter-censorship website.
The Putin embargo was off by Tuesday, Mashable reported, though not before users got a chance to rage at the orange error message beneath their posts. "If we can't even mention Putin, let's just call him VVP (Putin's initials)," one user wrote.
Weibo did not comment on whether this was a deliberate move and if so, why was it specific to Putin. The leader got trolled by Chinese users on Weibo during his last visit to the country in May, when he chose to pass the time before a meeting with President Xi Jinping by playing a nearby piano in front of reporters. The social media assessment of his skills was scathing. "Is it the song that sounds terrible or is it his playing?" one user asked. "I suggest that he learns from our country's four-year-old pianists," another chimed in.
Russia has pursued a closer relationship with China, particularly since its relationship with the EU soured over Moscow's annexation of Crimea from Ukraine in 2014. The ensuing conflict for east Ukraine has tightened relations with the EU.
Xi Jinping visited Russia to meet with Putin before the G20, striking agreements worth a total of $10 billion. During his state trip, Chinese leader called ties with Russia "the best ever"—a positivity that has been mirrored by Russian officials.
Russia's top diplomat in Beijing, Ambassador Andrei Denisov boasted in April that the relationship with China had reached "unprecedented" heights, though it's unclear how much of the relationship is rooted in concrete cooperation and how much is rhetoric.
The two countries share a similar position on North Korea, criticizing Pyongyang's nuclear program, while opposing the reinforcement of U.S. ally South Korea.