China Puts Aside Tensions With India, Invites Nation to Call on Combating COVID
China has put aside tensions with India as border clashes occur near New Delhi by inviting India to a video conference to discuss fighting COVID-19 on Thursday as the country struggles with high rates of infections, according to the Associated Press.
Beijing's Foreign Ministry said that the South Asian governments of Afghanistan, Pakistan, Nepal, Sri Lanka and Bangladesh were invited to the call.
"The meeting is open to all South Asian countries, including India," said Chinese Foreign Ministry spokesman Wang Wenbin, AP reported. "We welcome India and all regional countries to take an active part in the meeting."
A violent altercation last June between Chinese and Indian soldiers that resulted in multiple deaths in the Karakoram mountains is the cause of a current standoff between China and India at their borders.
However, Wang said on Monday at a press conference that China has been closely following the COVID-19 situation in India and expressed sympathies over the worsening situation.
He also added that China is ready to provide support to help India combat its new wave of infections.
"We hope that all countries can stand in solidarity to fight against the virus, the common enemy of mankind," Wang said.
For more reporting from the Associated Press, see below.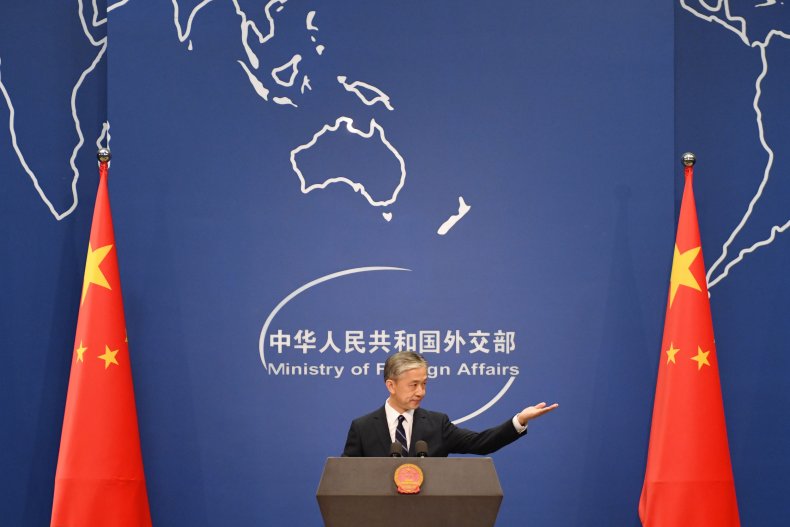 India's surge of COVID-19 infections is spurred by insidious variants of coronavirus that have pushed the country's health care system to the breaking point.
Wang said Beijing is working with Chinese companies to "actively meet" Indian needs for ventilators and anti-epidemic materials following the country's spike in infections.
India, with a population of nearly 1.4 billion people, is facing a chronic shortage of space in its intensive care wards. Hospitals are experiencing oxygen shortages and many people are being forced to turn to makeshift facilities for mass burials and cremations.
Newsweek, in partnership with NewsGuard, is dedicated to providing accurate and verifiable vaccine and health information. With NewsGuard's HealthGuard browser extension, users can verify if a website is a trustworthy source of health information. Visit the Newsweek VaxFacts website to learn more and to download the HealthGuard browser extension.