Queqiao: China's New Satellite Will Bridge the Gap to the Far Side of the Moon
China has launched its Queqiao satellite on the back of a Long March-4C rocket, which blasted of at 5.28 a.m. CST Monday (5.28 p.m. ET Sunday) from the country's Xichang launch centre.
With a name meaning "magpie bridge," China's National Space Administration (CNSA) hopes the satellite will act as a gateway to the far side of the moon, state news agency Xinhua reports. The country aims to follow the satellite with a lunar rover. If successful, China will become the first nation to land on this elusive region of the moon.
The country has even more ambitious space exploration plans. After sending its Chang'e-4 lunar probe to the moon in 2019, the country aims to launch a Mars rover in 2020, Xinhua reported.
CNSA has set its sights on asteroids, joining countries including Luxembourg and the U.S. Luxembourg recently announced plans to create a framework for commercial asteroid mining, according to CNBC. China aims to study asteroids around 2022.
China is also targeting a Jupiter system mission in 2029, and a manned lunar landing, Xinhua reported.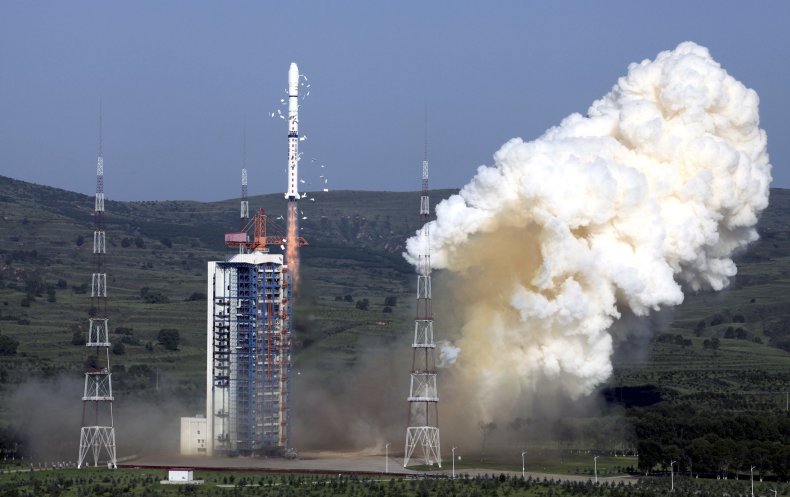 China sent two microsatellites up with the Queqiao launch—Longjiang-1 and Longjiang-2. These are designed to help scientists probe the very first stars and galaxies.
"Exploring the cosmic dawn is our long-term goal, and Longjiang-1 and Longjiang-2 are a preliminary experiment that could lay the foundation for future exploration," Xinhua quoted Chen Xuelei, a cosmologist with China's National Astronomical Observatories, as saying. The far side of the moon, the news agency reports, offers a quieter place to study the stars, shielded from some of the Earth's radio interference.
The Long March-4C also carried a Dutch radio antenna, the Netherlands Institute for Radio Astronomy (ASTRON) reports. This antenna will also probe the early universe. On Earth, ASTRON astrophysics professor Heino Falcke explained, the atmosphere blocks certain radio waves. "It is these frequencies in particular that contain information about the early universe, which is why we want to measure them."