China Ramps up Coal Production to Highest Level This Year to Avert Energy Crisis
China's coal output has reached its highest level this year as the government centralizes production in order to avert a worsening energy crisis that has already slowed the world's second-largest economy.
Almost 60 percent of China's energy consumption is reliant on coal, which is in short supply as the nation enters an early winter with typically high power needs for household heating. Unannounced blackouts and industrial energy rationing has affected some 20 provinces—a phenomenon that may last until spring 2022.
In parts of northern and eastern China, provincial governments are no longer allowed to shut coal mines or reduce their output amid the ongoing energy crunch, which has come in the middle of the country's otherwise impressive post-pandemic economic recovery. In 2020, China was the only major economy not to enter a COVID-19-induced recession. The chart below, by Statista, shows which countries are still committed to coal.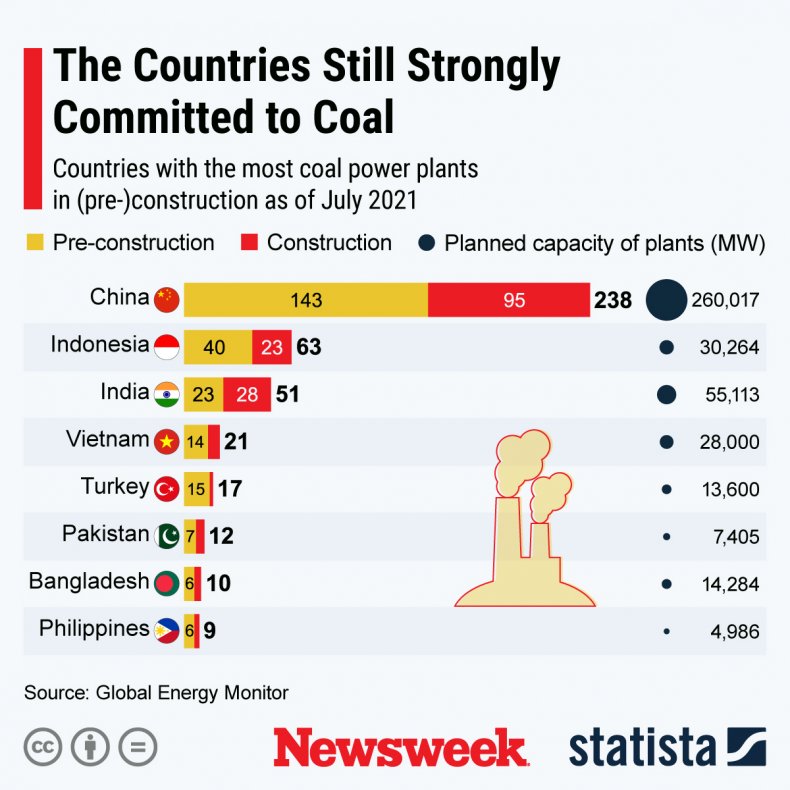 China's National Development and Reform Commission (NDRC) announced on Tuesday that it had ordered 153 coal mines to increase production for an annual output of 220 million tons. Production in the fourth quarter alone is expected to surpass 50 million tons, the planning agency said in a statement released online.
In order to ensure the supply of domestic heating between this winter and next spring, the commission said it had loosened production limits and seen "obvious results," including daily coal production figures of 11.5 million tons, up 1.2 million tons from mid-September.
NDRC's numbers represent the highest daily output this year. In China's main coal-producing provinces of Shanxi, Shaanxi and Inner Mongolia, average daily production has reached 8.6 million tons—also a record high for this year—reported the agency.
In September, the commission said it had already taken early measures to ensure the steady supply of natural gas, which serves domestic household needs.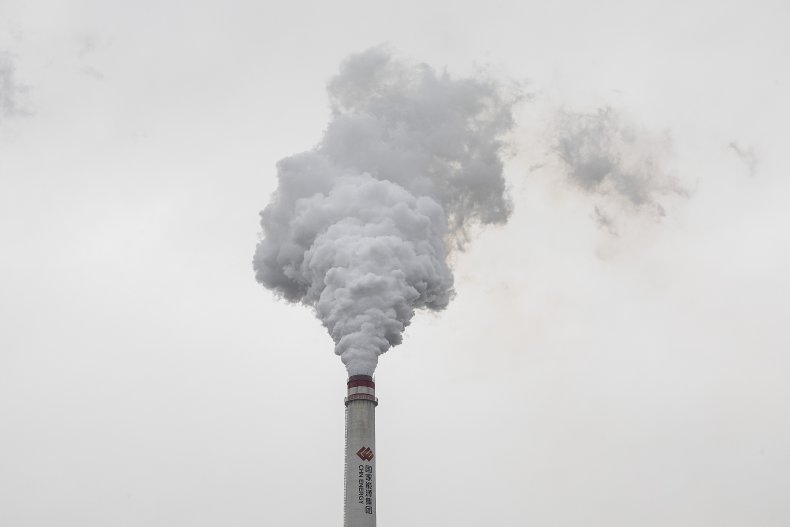 The Chinese government had cut coal imports and reduced production for reasons that included a stated move away from fossil fuels. This coincided with existing restrictions on Australian coal imports due to an ongoing diplomatic row with Canberra.
But China's manufacturing and export industries still rely on coal-fire plants, which are to be phased out in order to meet Xi Jinping's goal of achieving carbon neutrality by 2060. The recent coal shortage and the subsequent effect on local industries are already leaving their mark on China's economy, which grew by only 4.9 percent in the third quarter, compared to the same period in 2020.
Announcing the slowdown on Monday, China's National Bureau of Statistics spokesperson Fu Linghui told a press conference that the nation's post-pandemic recovery remained "unstable and uneven." The months-long energy crisis has already had an affect on previous economic growth predictions for 2021.
The price of coal, meanwhile, continues its rise to historic levels in China, nearing 2,000 Chinese yuan ($312) per ton, according to a Bloomberg report on Tuesday.
Last Friday, Chinese Premier Li Keqiang announced government measures to support coal output. Among them are plans for new coal mines as well as an electricity price hike on the consumer end that will help sustain energy production.