China Records Most Daily Coronavirus Cases Since March 5 As Cities in Province Bordering Russia Impose Lockdown Rules
China has reported more than 100 new coronavirus infections on one day, the highest daily number since March 5. A total of 108 new cases of COVID-19 were reported in the country's mainland on Sunday, overtaking the 99 infections on Saturday and the 46 reported on Friday.
The majority of cases were imported, according to Chinese authorities, with 98 of those infections having come from abroad. Half of the cases involved Chinese nationals returning from Russia's Far Eastern Federal District who had entered China via border crossings into Heilongjiang province, officials said.
China's northern border province with Russia is becoming the new battleground in the country's fight against COVID-19, as lockdown restrictions have been eased elsewhere in China, including Hubei province.
Chinese cities in the region bordering Russia have been tightening controls and bringing stricter quarantine rules in response.
The city of Harbin, capital of Heilongjiang province, will implement a 28-day quarantine measure for all arrivals from abroad, its government said in a statement on Sunday.
People entering the city will be held at a quarantine center for 14 days at first, followed by another 14 days at home. People coming into the city will also be subjected to two nucleic acid tests and an antibody test.
Under the new restrictions, residential units in Harbin—where people have been confirmed to have the virus, whether symptomatic or asymptomatic—are to be locked down for two weeks.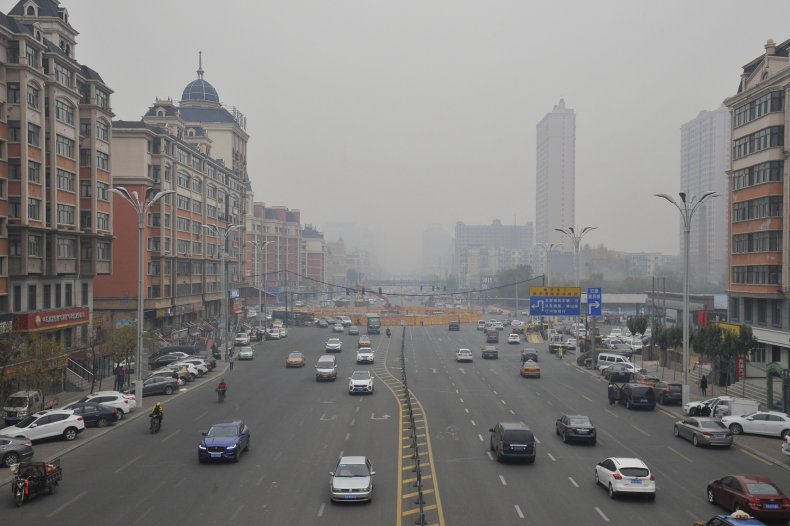 Last week, the remote city of Suifenhe in southeastern Heilongjiang announced it would be entering a lockdown situation. The restrictions on movements and gatherings are similar to those imposed on Wuhan, where the novel coronavirus emerged at the end of last year.
The border is closed with the exception of cargo, as according to state media, multiple cases of COVID-19 were imported by Chinese citizens re-entering China via Vladivostok, a Russian city around 100 miles south of Suifenhe.
A makeshift field hospital in Suifenhe has been opened in order to handle new coronavirus cases that have arisen in the area. The temporary medical facility, which used to be an office building, is the first coronavirus hospital facility to be opened in China since the 16 that were operated in Wuhan.
"We will admit and treat every single person who requires admission and treatment," said medical team leader Yu Kaihong at a Thursday news conference. "We will use the whole strength of the province to prevent the import of the virus."
The increase of cases comes after China reported to have largely stamped out the domestic transmission of coronavirus, sparking fears of a second wave of infections. There are approximately 83,135 cases of COVID-19 in China, according to health officials. More than 3,340 people have died in the country.
Newsweek has contacted the Embassy of the People's Republic of China for comment.