China Retroactively Legalizes Internment Camps Where up to 1 Million Muslim Citizens are Detained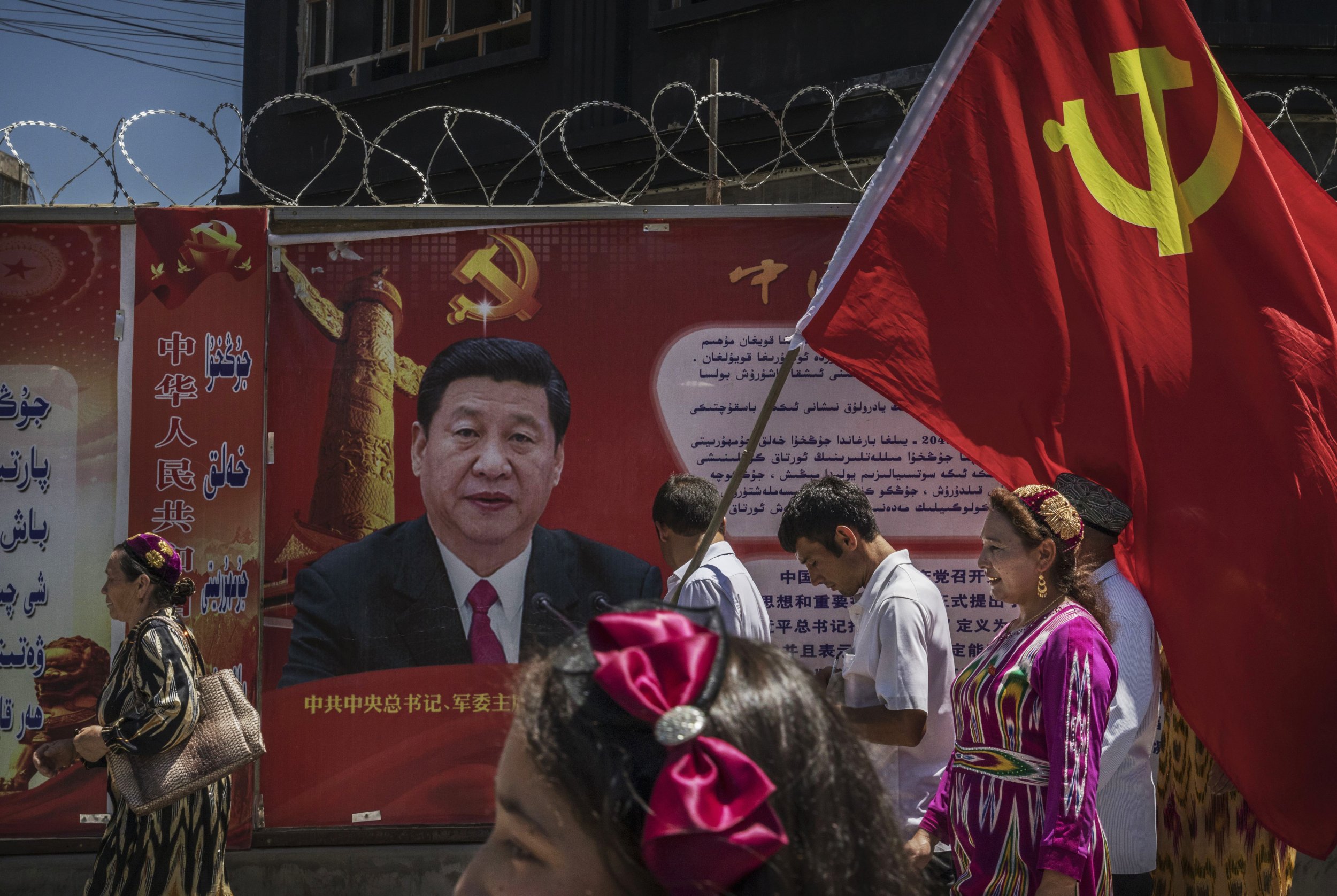 China has retroactively legitimized internment camps in the far northwest region of Xinjiang, deepening accusations of systematic rights abuses, torture and mass detention of up to a million Uighurs, a minority Muslim group.
It appears to be the latest response by the Chinese Government to mounting international criticism of the state's treatment of Uighurs. Last month, Li Xiaojun, China's director for publicity at the Bureau of Human Rights Affairs, claimed that the alleged internment camps where Uighurs are being detained are actually "professional training centers—educational centers," according to Reuters.
Now, following allegations that these centers had no legal basis, Chinese authorities have retroactively revised legislation to permit them. The amendment, revealed on Tuesday, says that government agencies are allowed to establish "education and training centers" to effectively detain "people influenced by extremism" indefinitely, reports The Guardian.
Xinjiang—which is home to more than 10 million ethnic Uighurs, the majority of them Muslim—has been looked upon suspiciously by the Chinese Communist Party as a hub for potential separatist activity. But the state's grip has tightened considerably since early 2017, with a growing number of checkpoints, police patrols, and armored vehicles.
The stark change coincided with the appointment of Chen Quanguo as Xinjiang's party secretary, an authoritarian figure who implemented a similar set of policies during his previous post in Tibet.
In August, the United Nations confronted China about the reports. Gay McDougall, a U.S. lawyer and member of the U.N. Committee on the Elimination of Racial Discrimination, accused China of having turned Xinjiang into "something resembling a massive internment camp, shrouded in secrecy, a sort of no-rights zone," where Muslims were "treated as enemies of the state solely on the basis of their ethno-religious identity," as reported by The New York Times.
China's decision to retroactively revise its own law comes amid this growing criticism, but it will do little to quell it. "It's a retrospective justification for the mass detainment of Uighurs, Kazakhs and other Muslim minorities in Xinjiang," James Leibold, a scholar of Chinese ethnic policies at Melbourne's La Trobe University, told The Guardian. "It's a new form of re-education that's unprecedented and doesn't really have a legal basis, and I see them scrambling to try to create a legal basis for this policy."
In its official statements, the Chinese Communist Party has maintained that it is doing nothing wrong. Last year, Xinjiang's deputy foreign publicity director, Ailiti Saliyev, went so far as to describe the region's Muslims as "the happiest Muslims in the world" and attacked "hostile Western forces" who "wantonly spread rumors," as reported by Reuters.