China has confirmed multiple cases of the "double mutant" coronavirus variant first discovered in India, with three businessmen testing positive following a return from the country last month.
The men between the ages of 20 and 30 had been working in a city southeast of New Delhi since 2019, a report said. Despite staying well guarded at their dust-free workplace—a cellphone manufacturing plant in Noida—and donning full protective gear on a brief business trip to Nepal, they tested positive upon arrival in Chongqing in southwestern China on April 21.
The revelation came on Saturday in the form of a field note, published by the Chinese Center for Disease Control and Prevention (CDC) in its English-language journal China CDC Weekly.
May 1, however, was the start of the five-day Labor Day holiday in China, when hundreds of millions traveled across the country. News of the three infections was not carried by local media until Wednesday, when China's railway authority estimated a peak of 17 million returning passengers.
On Weibo, China's Twitter-like microblogging service, a hashtag reading "3 returning citizens suspected of contracting virus variant in India" had been read 220 million times at the time of writing.
The China CDC note said the trio took chartered cabs and wore protective clothes, N95 respirators, goggles and gloves throughout their trip to Kathmandu via New Delhi airport. They stayed in Nepal between April 19 and 21 before turning to China on the third day.
Despite having tested negative "on multiple occasions in India," including recently before their trip, their nucleic acid results were positive at Chongqing Customs, the authors wrote.
The businessmen were transferred to the city's designated COVID-19 hospital, the Chongqing Public Health Medical Center, which reported them as confirmed cases on April 22 and 23, they added.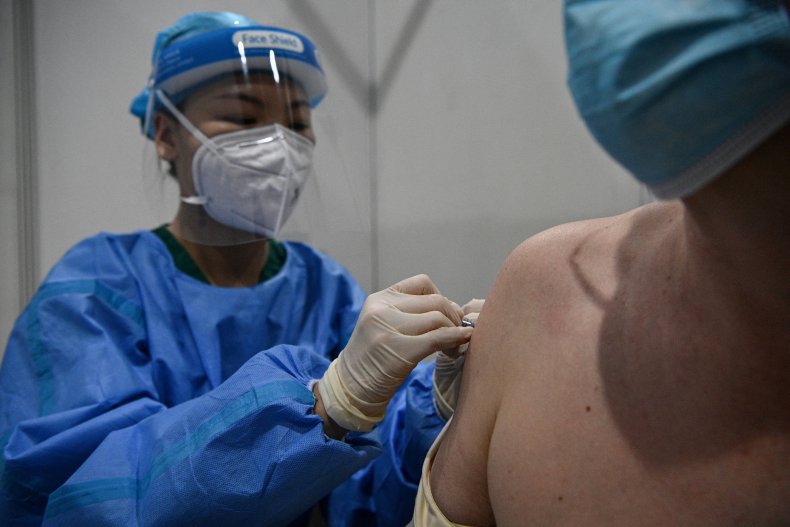 Subsequent sequencing of their specimens confirmed that they matched the Indian B.1.617.2 variants, the notes continued, "supporting that the COVID-19 infection on these 3 patients probably occurred in India."
Wu Zunyou, China's chief epidemiologist, revealed last week that "some Chinese cities" had detected the mutated coronavirus strains first discovered in India late last year. It remains unclear which other locations have reported B.1.617 or its related strains.
The latest revelation has led to growing calls online for stricter quarantine measures for those returning from India, despite the country's relative success in handling the pandemic so far.
On Wednesday, China's National Health Commission said the country had recorded seven new COVID-19 cases the day before. It also reported an additional 10 asymptomatic cases, which it does not include in its tally.
Excluding its territories of Hong Kong and Macau, China has reported a total of 90,721 positive cases and 4,636 deaths since the start pandemic.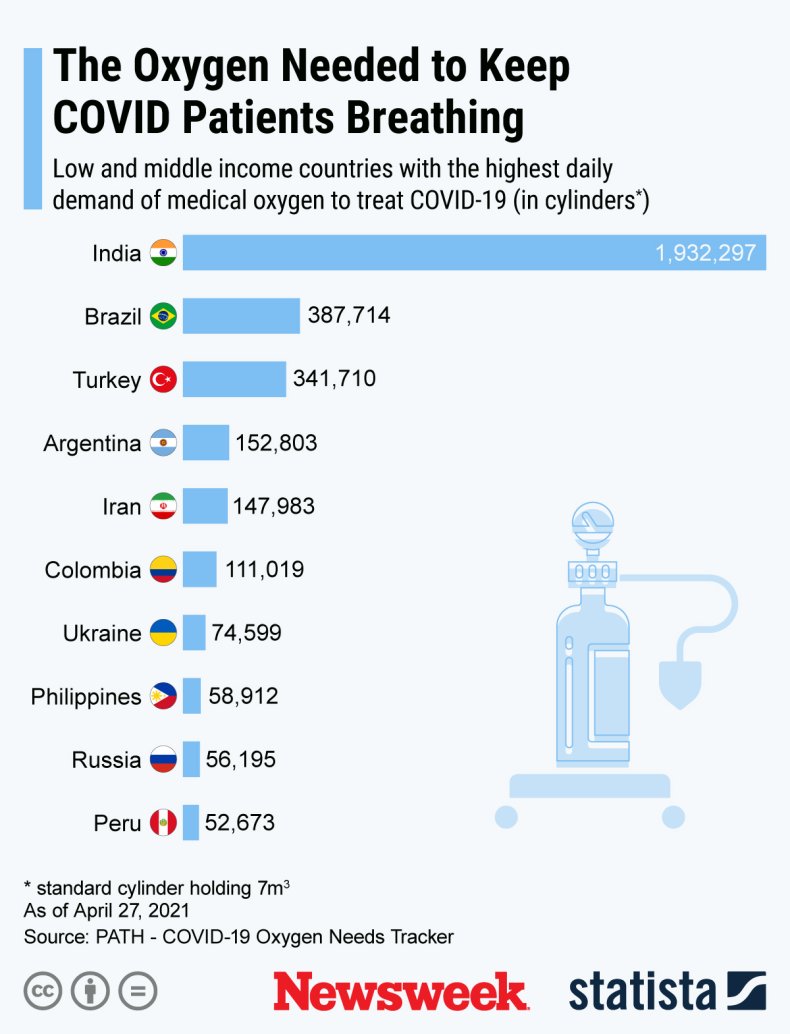 India, meanwhile, has surged past 20 million cases and reported more than 300,000 positive patients every day in the last two weeks. The country's death toll—now exceeding 225,000—is steeply climbing in the thousands per day.
An ongoing oxygen and hospital bed shortage has led to reports of patients dying in ambulances and parking lots. The World Health Organization says India accounted for 46 percent of the world's coronavirus cases last week.