China Reveals New Long-Range Bombers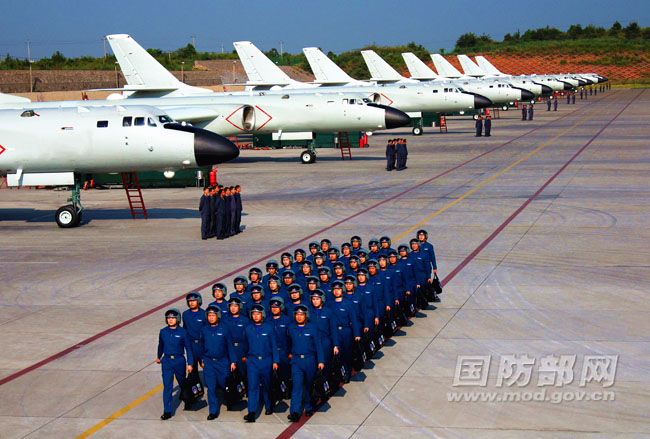 China has released pictures of an unnamed "new-type of bomber", along with an announcement that it has carried out its first military drills in the airspace above the Western Pacific Ocean.
According to a statement on the Chinese Ministry of Defence website, the drills took place over the Bashi Canal, which is between a Taiwanese island and a Philippines island.
The release of the pictures of the warplanes suggests the exercise was a test of China's long-range bombing capabilities. According to Want China Times, the photos indicate the aircraft taking part in the drill were H-6K long-range strategic bombers, which have "a combat radius of 2,000 kilometers" meaning they could be used to launch attacks against U.S. military facilities on Guam.
A spokesman for the Chinese Air Force, Colonel Shen Jinke has said: "Training in the airspace far from China is an effective way for the PLA Air Force to temper its combat capability and also a common practice of world powers' air forces."
The bombers, described on the website as "new-type bombers", can be seen here lined up at an undisclosed airfield.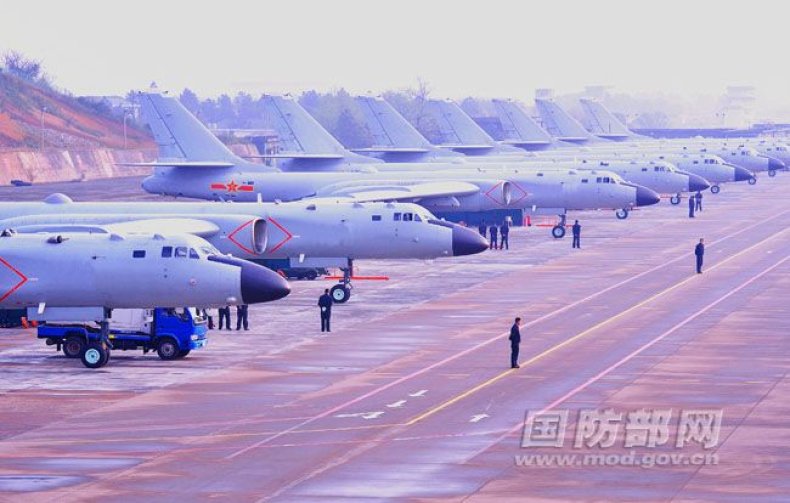 According to The Diplomat - an Asia-Pacific news website - the exercise was "a step in realising a robust expeditionary capability."
The exercise comes amid China's ongoing land dispute in the South China Sea with a number of its neighbours including the Philippines, Vietnam and Taiwan. China was accused yesterday by a top U.S. Commander of building a "great wall of sand".
The BBC reports that U.S. Pacific Fleet Commander Admiral Harry Harris said in a speech in Australia that China was creating artificial landmasses in the disputed region on which to place equipment or facilities which could be for military use.
Colonel Shen added that the training is in line with "relevant international laws and practices" and "is not aimed at any country or target and poses no threat to any country or region".
The Chinese government announced this year that China's military budget, although second in the world in size to the U.S., would increase by 10% this year to $145 billion.