China Reveals Its New Russian Jets Flying Over Secret Military Bases in Pacific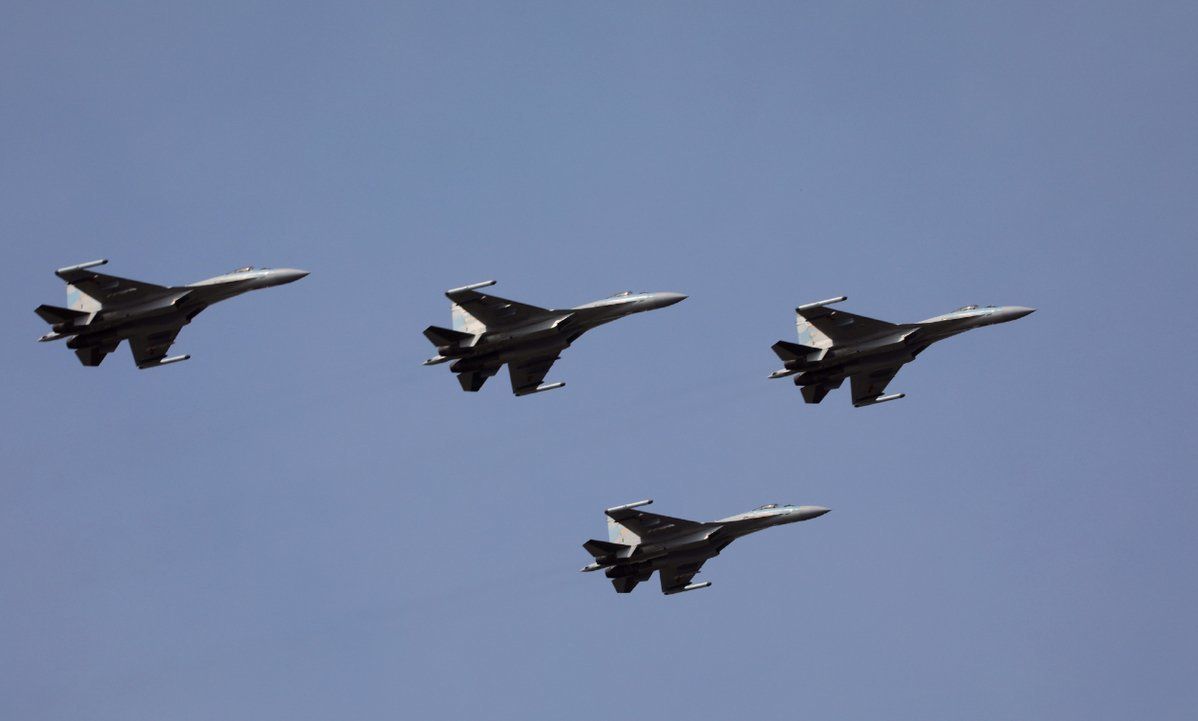 China has for the first time revealed that its new fleet of advanced, Russia-built jets has flown over the South China Sea, where the U.S. has contested Beijing's vast territorial claims and construction of artificial, militarized islands.
The Chinese air force said in a statement Wednesday that it recently deployed Sukhoi Su-35s to carry out a joint patrol over the South China Sea. While the release did not include the size, date or location of the patrol, it said the aircraft's "participation in combat exercises will help strengthen the air force's long-range operational capability," and that the air force "will continue pushing forward training to improve combat capabilities," the official Chinese Military Online reported Thursday.
Related: Did China Build World's First Railgun at Sea? Photos Show What Looks Like Powerful Electromagnetic Weapon on Warship
Senior China Arms Control and Disarmament Association adviser and retired People's Liberation Army (PLA) Major General Xu Guangyu, however, told ruling Chinese Communist Party organ The Global Times that "the appearance of advanced PLA fighter jets capable of attacking surface combat vessels in this region is sort of a reaction to the provocation by the U.S."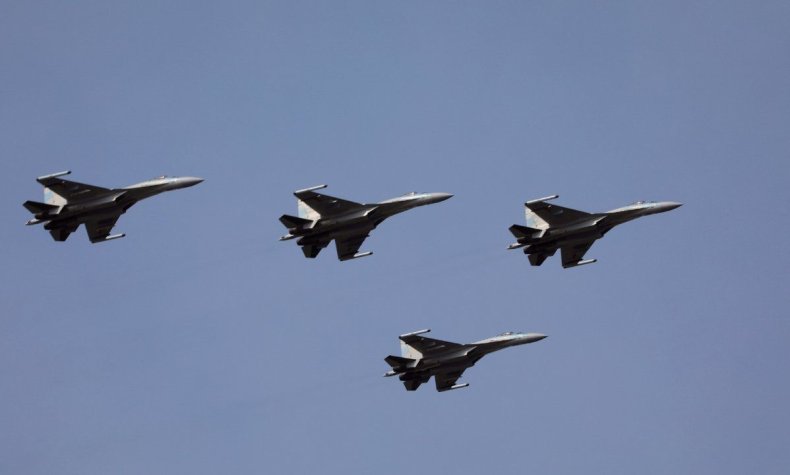 The vast South China Sea has become a theater for competing interests in Asia-Pacific. China has laid claim to a significant portion of the waters that also border Brunei, Malaysia, Indonesia, the Philippines, Taiwan and Vietnam. China has threatened its rival government in Taiwan with new air routes and an aircraft carrier, and has been accused by the U.S. of constructing artificial islands widely believed to be hosting military installations intended to enforce Beijing's maritime policy.
A report published Monday by the Philippine Daily Inquirer appeared to show China's rapid development of seven reefs in the South China Sea into heavily fortified military installations. Chinese activity on and around the reefs, part of a greater natural formation known as the Spratly Islands, has garnered attention by the U.S., which deployed its own military forces to the region.
Late last month, China said it would take "necessary measures" after accusing the U.S. Navy Arleigh Burke-class guided-missile destroyer USS Hopper of trespassing Chinese sovereign territory after it passed within 12 nautical miles of Huangyan Island, also known as Scarborough Shoal, which is claimed by both China and the Philippines.
While U.S. officials maintained the warship traveled within international boundaries, Chinese Communist Party media said such "recklessness" would only cause China to speed up the militarization of the region, and Washington would ultimately "suffer complete humiliation."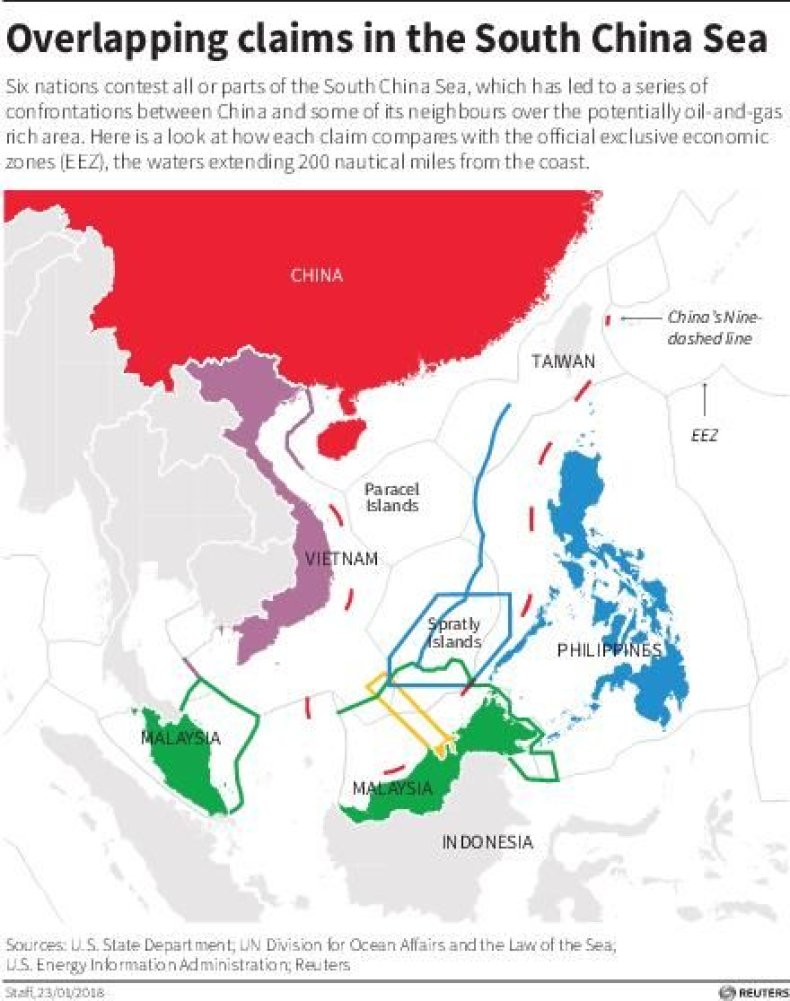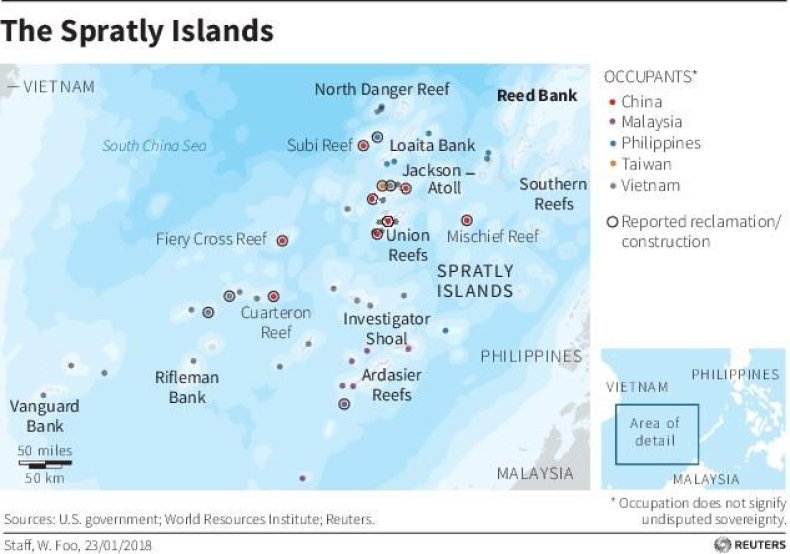 The Su-35 has been touted as one of Russia's most advanced warplanes and has been deployed in Syria to help the armed forces of Syrian President Bashar al-Assad and his allies defeat rebels and jihadis trying to overthrow him as part of a nearly seven-year civil war. Su-35s have been stationed at the Russia-leased Hmeymim air base, located near the city of Latakia on Syria's west coast.
"I believe it is one of the world's best operational-tactical planes, and it is second to none in the air. Our pilots have given it high marks following the Syrian conflict. This vehicle has a great future," Russian Deputy Defense Minister Yury Borisov told the state-run Tass Russian News Agency on Thursday.
Russian air power and Iran-backed militias have allowed the Syrian government to regain most of the country, but one major rebel pocket remained, and a Sukhoi Su-25 fighter jet was shot down there over Idlib last week. The pilot survived the crash but fought to his death with militants on the ground. China has also supported Assad, and while it has not deployed troops to the war-torn nation, it has blocked Western motions to unseat the Syrian leader, invested in reconstruction efforts and pursued greater military ties with Russia in general.