China Reverses Controversial Change to Tiger and Rhino Body Part Ban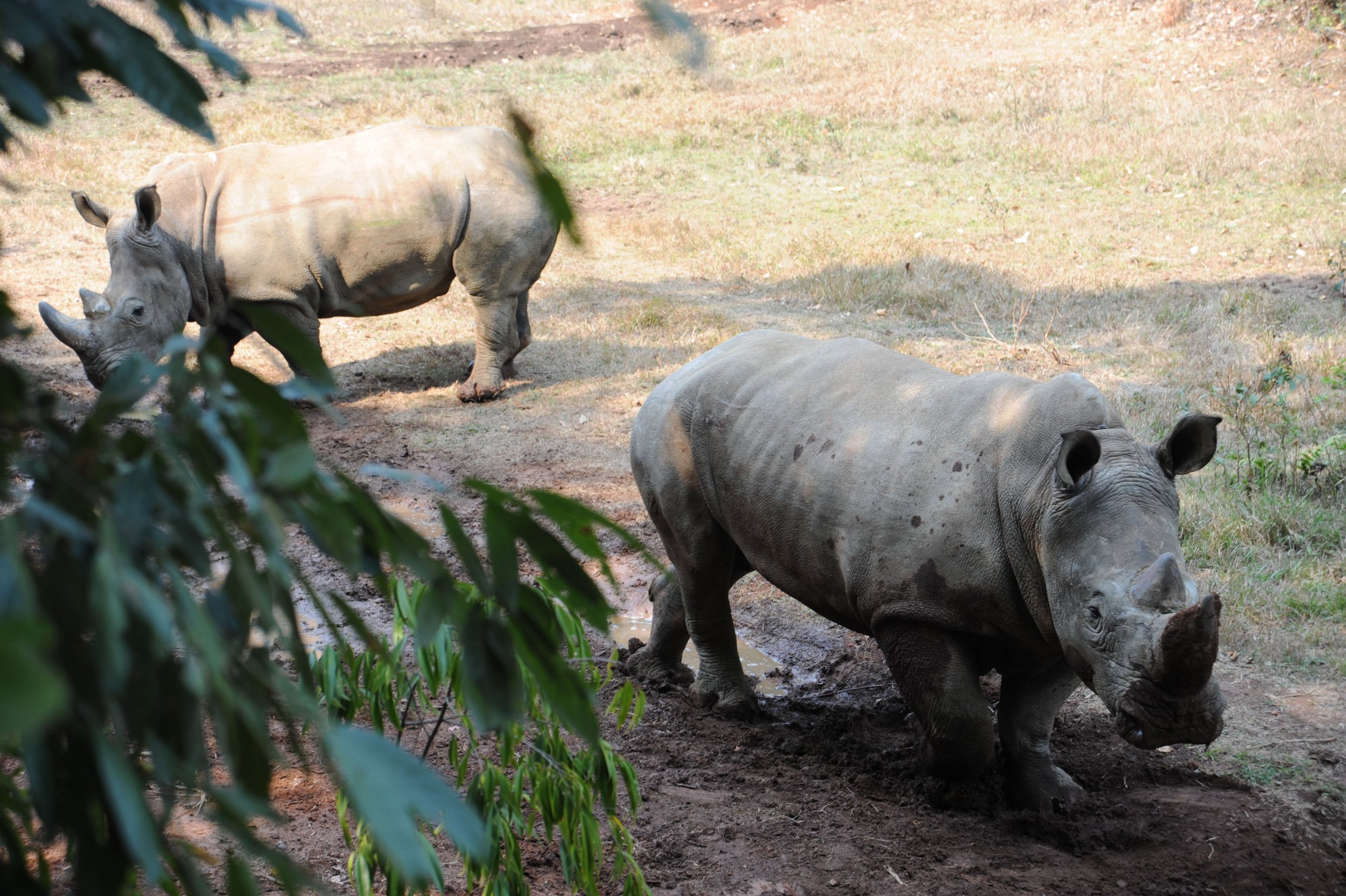 The Chinese government has postponed plans to loosen its ban on the trade of tiger bones and rhino horn, following outcry from conservationists.
Last month, the government said it would allow the animal parts to be used for scientific, medical and cultural purposes, undermining a ban placed on their trade in 1993.
Body parts of tigers and rhinos—both of which are endangered species—are very valuable in China, where they are often used in traditional medicines, the BBC explained. They can be used in remedies intended to treat a range of illnesses, including fever, gout, insomnia and meningitis. There is no scientific evidence that the body parts are successful at treating any illnesses.
On October 29, China's state council said it would allow the use of powdered rhino horn and bones from dead tigers to be used in "qualified hospitals by qualified doctors." It also said that "skin and other tissues and organs of rhinos and tigers" could also be used in public exhibitions.
Conservation groups quickly condemned the decision, with the World Wide Fund for Nature (WWF) warning: "Not only could this lead to the risk of legal trade providing cover to illegal trade, this policy will also stimulate demand that had otherwise declined since the ban was put in place."
On Monday, Xinhua reported, State Council Executive Deputy Secretary-General Ding Xuedong simply announced that the "detailed regulations for implementation" of the plan had been "postponed after study," without elaborating.
Ding did not suggest how long the postponement would last nor why the decision had been taken. He explained that, in the meantime, the original ban would remain in force.
"The Chinese government has long been dedicated to the cause of wildlife protection and has made achievements recognized by the world," Ding added.
The WWF said China's postponement "signaled a positive response to international reaction" regarding the original announcement. "Allowing trade from even captive animals could have had devastating impacts on wild rhino and tiger populations," it suggested in a statement.
The organization added that it "has long appreciated the Chinese government's landmark 1993 ban of trade in tiger bone and rhino horn and acknowledges that the 1993 ban has been crucial in helping to protect these iconic species."
"It is important to send a strong message that the value of wild populations of tigers and rhinos... is much greater than the value of their parts," the statement read.