China Rice Museum Celebrates the Grain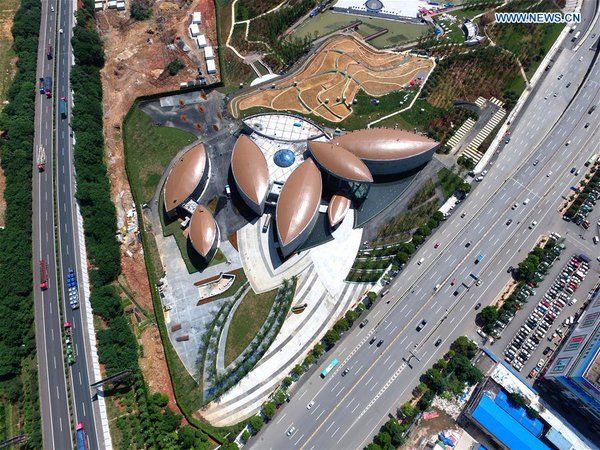 The world's first museum dedicated to rice has opened in China, The Times reported.
Based in Changsha, the capital of central China's Hunan province, Longping Rice Museum pays homage to Yuan Longping, otherwise known as the "father of hybrid rice," for his contribution to increasing rice yields throughout the country. Longping, a Chinese agricultural scientist and educator developed the first hybrid varieties of rice in the 1970s.
Museum visitors are invited to walk inside a collection of buildings shaped like rice kernels, while reflecting on China's historical relationship with the grain.
"Good rice is so tasty that you don't need anything else, you can have a meal just of rice," said Professor Zhu Zhiwei, an analyst at China's National Rice Research Institute, founded in 1981 and based in the eastern province of Hangzhou. Professor Zhiwei heads a team of six Chinese government officials who try 30 different types of rice every day. The different varieties are then rated on a scale of one to 100 based on texture, flavor, color, smell and aftertaste.
The major rice growing regions in China are based in the country's northeast provinces of Jiangsu and Ningxia. The Chinese population is on course to consume a record 145 million tonnes of rice this year, which amounts to approximately 30 per cent of global demand, The Times reported. Despite high yields, the only country boasting national rice tasting standards is Japan, which remains the dominant global authority when it comes to rice.