China Human Rights Lawyer Convicted, But Avoids Jail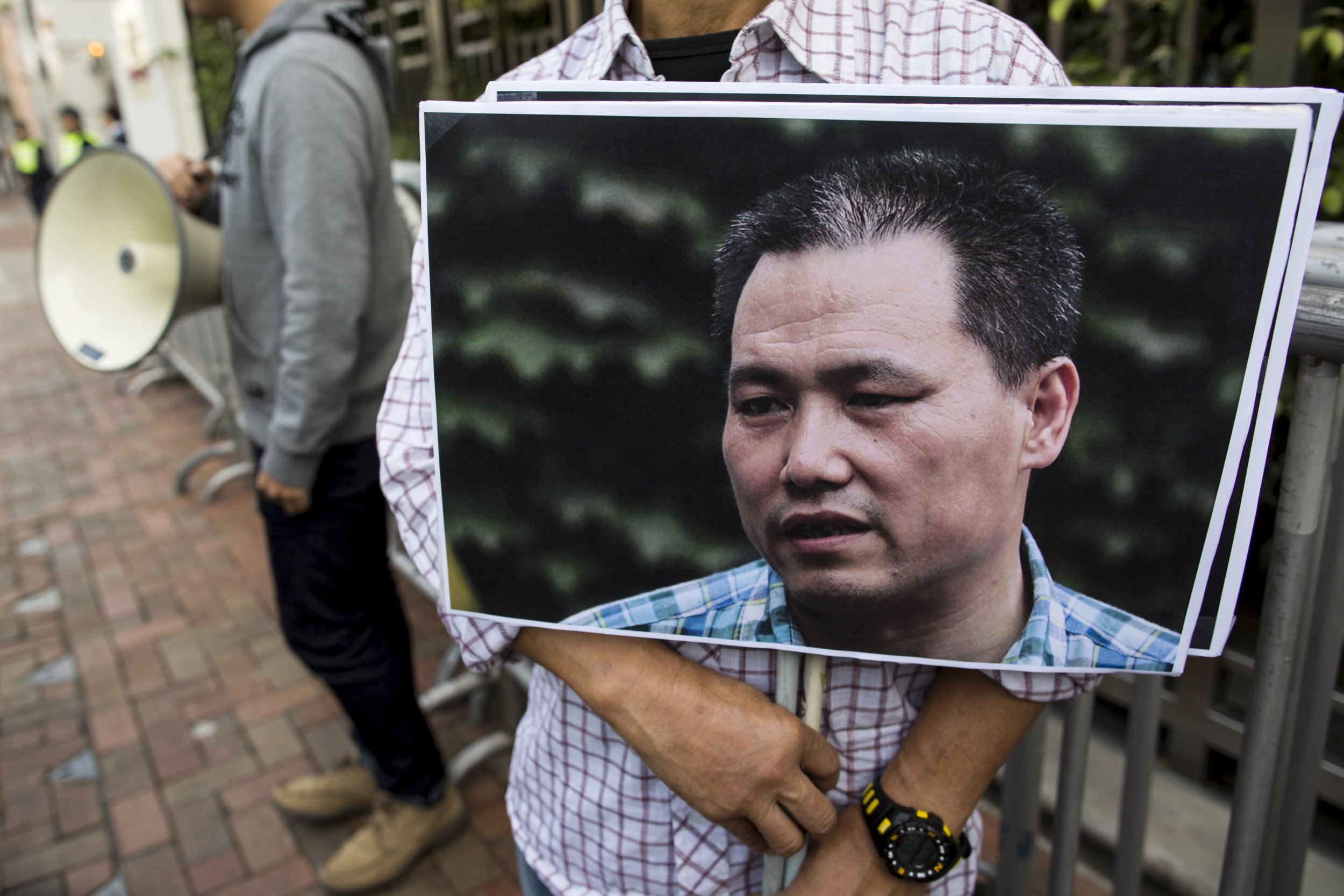 A Chinese court convicted one of China's most prominent human rights lawyers on Tuesday on charges of inciting ethnic hatred and provoking trouble, but handed down a three-year suspended sentence that could see him released from custody.
There were tense scenes outside the Beijing No. 2 Intermediate People's Court where lawyer Pu Zhiqiang was sentenced, as police and plainclothes security forces manhandled supporters, pushed away journalists and prevented diplomats from observing the proceedings.
Pu, 50, was sentenced to three years in prison on the charges of "inciting ethnic hatred" and "picking quarrels and provoking trouble" but given a three-year reprieve.
The suspended sentence means he does not have to serve prison time as long as he stays under formal probation during that period, legal experts said.
Though the verdict was lighter than some had feared, Pu's supporters outside the court said he should have been released without charge.
"We think he should be released as innocent. At the least they (the authorities) should give us an explanation. If they are going to punish lawyers like this then who's going to speak out for us petitioners (people with grievances against the state)? Who's going to defend us? How can we start talking about 'the rule of law'?" said Zhang Shuxi, a securities employee from neighbouring Hebei province, who said she was a victim of local government corruption.
Pu would be released on Tuesday, his lawyer Mo Shaoping said, although he could be placed under "residential surveillance"—a form of detention in China that is used to keep dissidents in sites away from the public eye.
"We defended Pu Zhiqiang as innocent, but the court still believes that these seven Weibo posts (post on a social media platform like Twitter) constitute these two crimes, we of course do not recognise this. Even though he's been given a suspended sentence, from the legal perspective, he has been criminally punished so in the future he can't be a lawyer," he said.
The main accusations against Pu revolve around seven microblog posts on his online accounts which criticized China's ethnic policy in the troubled western region of Xinjiang and denounced several officials.
Pu has represented many well-known dissidents, including artist Ai Weiwei and activists of the "New Citizens' Movement", a group that has called on Chinese leaders to make their wealth public. He was the most prominent activist swept up in what rights groups say is the most severe clampdown on dissent in two decades in China.
He had spent nearly 19 months in detention before his trial last week, which lasted just over three hours. His lawyers said he could have faced an eight-year sentence.
Pu's other lawyer Shang Baojun said Pu would not appeal against the sentence, and said Pu was relieved about the court's decision.
State news agency Xinhua said the court decided "to impose a lenient punishment" due to "the fact that the defendant Pu Zhiqiang truthfully confessed to the facts of the crime and positively pleaded guilty".
However, Shang and Mo said Pu did not plead guilty.
Amnesty international said Pu's sentence served as an indication of tightened control over lawyers under President Xi Jinping.
"Human rights lawyers like Pu Zhiqiang used to be able to work well within the system, and use China's own laws to advance the rule of law. But under Xi Jinping it's becoming increasingly an ideological country, and they want to take the idea of lawyers and turn them into socialist legal workers. And so they're trying to redefine the scope of lawyers, and make sure that they are not in any way antagonistic towards the government or the courts. And that could be the bigger concern in Pu Zhiqiang's case and other cases going forward," said Hong Kong-based Amnesty China researcher, William Nee.
China has charged many rights activists with "picking quarrels and provoking trouble", saying it is a country with rule of law and dismissing any international criticism on its rights record.