China, Russia, India, Worlds Top 3 Methane Emitters, Won't Pledge to Cut Emissions
A pledge to drastically cut methane emissions has now been signed by more than 100 countries, but not included in the list are the top three emitters of the greenhouse gas: China, India and Russia.
The Global Methane Pledge, first announced in September but officially launched on Tuesday at the COP26 summit in Glasglow, Scotland, was led by the United States and European Union. The initiative asks countries to reduce methane emissions by 30 percent by 2030 from levels recorded in 2020.
Though the top three methane emitters have held out, six on the list of the world's top 10 methane producers—the U.S., Brazil, Indonesia, Nigeria, Pakistan and Mexico—have taken the pledge.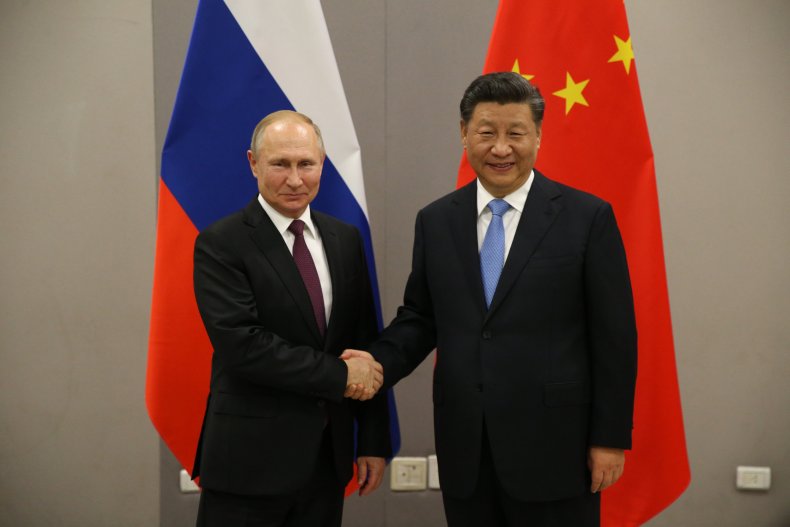 The initiative was created to address one of the main causes of climate change. After carbon dioxide, methane is considered the main greenhouse gas. However, it breaks down in the atmosphere faster than carbon dioxide, and thus it is believed that reducing it could slow down global warming.
Earlier this year, a report from the United Nations said large cuts in methane emissions in this decade alone could stop the planet from facing an increase in temperature of almost 0.3 degrees Celsius by the 2040s. The 2015 Paris Agreement on climate change looked to limit the global rise in temperature to 1.5 degrees above pre-industrial levels.
President Joe Biden said the Global Methane Pledge now covers countries representing about half of the the world's methane emissions.
"Together, we're committing to collectively reduce our methane by 30 percent by 2030. And I think we can probably go beyond that," Biden said during remarks at COP26. "It's going to boost our economies, saving companies money, reducing methane leaks, capturing methane to turn it into new revenue streams, as well as creating good paying union jobs for our workers."
For its part, India, the world's third-largest emitter of carbon, has pledged to reach net-zero carbon emissions by 2070, according to comments made at the summit on Monday by India Prime Minister Narendra Modi. That date is two decades beyond COP26's target.
Neither Russian President Vladimir Putin nor Chinese leader Xi Jinping have been present at the COP26 summit. Biden criticized the leaders for not showing up, as well as for not doing more about climate change.
"The fact that China is trying to assert, understandably, a new role in the world, as a world leader—not showing up? Come on," Biden said while speaking with reporters on Tuesday. "The single most important thing that's got the attention of the world is climate."
He continued, "The rest of the world is going to look to China and say, 'what value added are they providing? And they've lost an ability to influence people around the world and all the people here at COP, the same way I would argue with regard to Russia."