China, Russia, Iran, North Korea and More Join Forces 'in Defense' of U.N.
China, Russia, Iran, North Korea and other nations have united to issue a message in support of the United Nations' founding treaty, seeking to promote multilateralism and diplomacy over the use of force against perceived violations from other U.N. member states.
The coalition, comprised of 17 signatories calling themselves "the Group of Friends in Defense of the Charter of the United Nations," included Algeria, Angola, Belarus, Bolivia, Cambodia, China, Cuba, Eritrea, Iran, Laos, Nicaragua, North Korea, Russia, Saint Vincent and the Grenadines, Syria, Venezuela and the State of Palestine, a U.N. non-member observer state.
Their March 10 concept note, obtained by Newsweek, said the group "will strive to preserve, promote and defend the prevalence and validity of the UN Charter."
The group said that the charter, first signed during the final months of World War II, today "has a renewed and even more important value and relevance, particularly in the midst of the COVID-19 pandemic, while providing a platform for, among others, promoting the prevalence of legality over the use of force and for both discussing and coordinating possible joint initiatives for fostering the respect to the purposes and principles enshrined in the UN Charter."
Among these principles are "non-interference in the internal affairs of States, peaceful settlement of disputes, and to refrain from the use or threat of use of force against the territorial integrity or political independence of any State, as enshrined in the UN Charter."
The group said it will also more broadly defend "the values of dialogue, tolerance and solidarity, mindful of the fact that these are all at the core of international relations and remain vital for the peaceful coexistence among nations."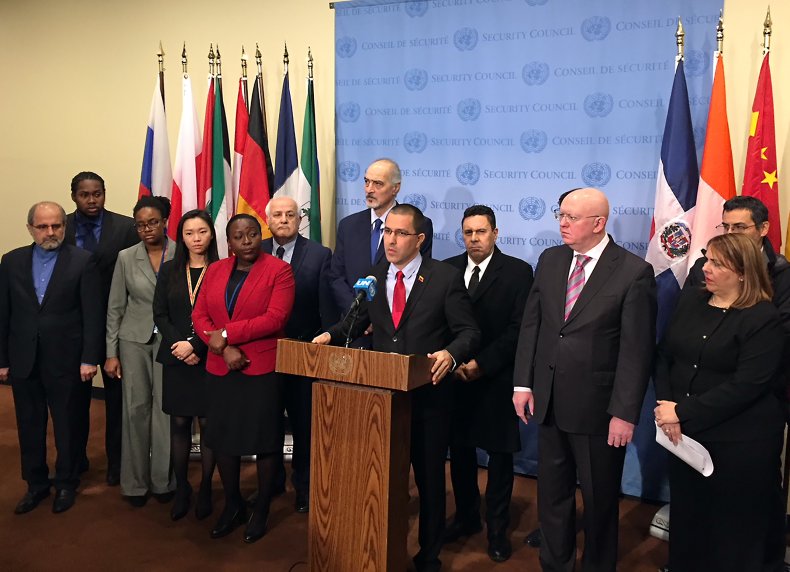 The note was included in a letter addressed to ambassadors of prospective nations interested in joining the group, which was first established two years ago. It requested a response be given by April 9 of this year.
It described the format of the Group of Friends as having an "open-ended nature, and, accordingly, its composition shall be regularly updated, as Member States, Observers and UN entities indicate their willingness and interest in joining it, subject to the approval of its membership."
Meetings are to be held at least every three months at the permanent representative level, with the possibility of extraordinary meetings to be held on specific issues at the request of members. The foreign ministers of member countries will also join together on the sidelines of the annual U.N. General Assembly gathering in New York.
One country will serve a one-year term as coordinator, after which the position will be transferred on "the principle of geographical rotation."
The Group of Friend's initial February 2019 formation came shortly after the U.S. and a number of its allies and partners supported Venezuelan opposition-controlled National Assembly head Juan Guaidó's claim to the presidency in defiance of President Nicolás Maduro, who stood accused of engineering his latest win at the ballots.
Former President Donald Trump launched a "maximum pressure" campaign to oust the socialist leader, but he retains his positions both at home and at the U.N.
Trump's successor, President Joe Biden, has sought a more multilateral approach to statecraft, but he has maintained the sanctions already in place against Venezuela, as well as against Cuba, Iran, North Korea, Syria and other countries involved in the 17-party Group of Friends.
Countries involved have also separately railed against U.S. sanctions and intervention in various statements shared by their diplomats.
Cuba's mission on Friday marked 25 years since Washington put the Helms–Burton Act into effect, extending decades-long sanctions against Cuba to foreign companies dealing with the communist-led island. In a Twitter statement, the mission said the act "seeks to internationalize the blockade by means of coercive measures against third countries, in order to interrupt their investment and commercial relations with #Cuba and subject those sovereign states to the will of the United States."
Biden, whose wife, First Lady Jill Biden, traveled to Cuba during a warming of ties under former President Barack Obama, has yet to reverse Trump's toughening of restrictions against Havana or his last-minute designation of the country as a state sponsor of terrorism.
Biden has also yet to reenter the Obama-era nuclear deal forged with Iran in 2015 alongside other major powers including China, France, Germany Russia and the United Kingdom, although during his presidential campaign he frequently stated his intention to do so. His administration has called on Tehran to first reinstate nuclear enrichment caps suspended in the wake of the U.S. exit and non-compliance by European parties to the deal.
Secretary Antony Blinken has also said the administration would pressure other countries not to unfreeze Iranian assets until Iran offered concessions.
"US claims it favors diplomacy; not Trump's failed policy of 'maximum pressure,'" Iranian Foreign Minister Mohammad Javad Zarif tweeted Thursday alongside a Wall Street Journal article detailing the top U.S. diplomat's remarks. "Yet @SecBlinken boasts abt blocking Korea from transferring our OWN money to the Swiss Channel—only used for food & meds."
"Repeating the same policy won't yield new results," he added. "Only way: #CommitActMeet."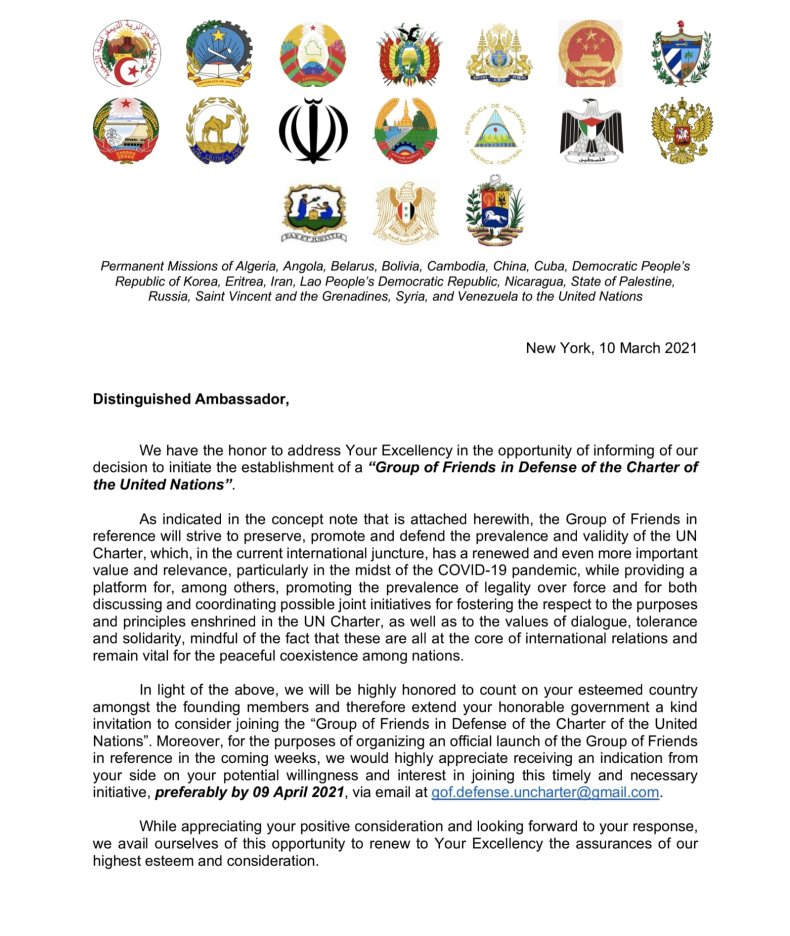 Syrian Deputy Foreign Minister Aymen Sousan lashed out over sanctions as well. On Wednesday he likened the policies of the European Union and the U.S. to that of the Islamic State militant group (ISIS), which once took over the country and remains active despite separate campaigns to fight it launched by Iran and Russia on one side and a U.S-led coalition on the other.
He accused the West of imposing "modern colonialism" on Syria throughout its civil war, financial crisis and struggles with COVID-19.
Speaking in Caracas on Friday, Maduro also referenced a troubled past with Western powers.
"History always teaches us what we have been, where our roots come from," the Venezuelan leader said. "It teaches us what we are today and why we are in a project to break the ideological, cultural, political and economic ties of imperial domination in this century."
North Korea has also been traditionally critical of sanctions imposed by the U.S. and the international community, and Pyongyang has reintroduced more critical language of Washington since the breakdown of unprecedented peace talks launched in 2018. Addressing the high-profile Korean Workers' Party 8th Party Congress in January, Supreme Leader Kim Jong Un described the U.S. as his country's "principal enemy" and announced North Korea would instead "expand solidarity with the anti-imperialist, independent forces."
Like the U.S., a number of governments involved in the Group of Friends have also themselves been accused of human rights abuses by the U.N. in reports they have routinely rejected as biased against them and their allies and partners.
The recent call for additional membership also comes amid renewed great power competition between the U.S. and its top rivals China and Russia, which have enjoyed a tightening strategic partnership in recent years. Both Beijing and Moscow have individually called not to intervene in their respective domestic affairs.