China, Russia, North Korea See New U.S.-U.K.-Australia Alliance as Threat to Pacific
China, Russia and North Korea have all expressed their grievances toward a new security arrangement in the Pacific among the United States, United Kingdom and Australia, which Beijing, Moscow and Pyongyang see as a threat to regional stability.
Russian Foreign Minister Sergey Lavrov made his thoughts known last weekend at the 29th Assembly of the Council on Foreign and Defense Policy. In his address, the top Russian diplomat criticized "the U.S.-invented Indo-Pacific strategies embodied in the foursome Quad—the United States, Japan, India and Australia—and the recent creation of the bloc [known as] AUKUS."
He said such coalitions disrupted a decades-long ecosystem of indigenous partnerships, especially that of the Association of Southeast Asian States (ASEAN).
"The Indo-Pacific concept is aimed at breaking up this system that relied on the need to respect the indivisibility of security and has openly proclaimed that its chief objective is containing China," Lavrov charged.
On Friday, Chinese Foreign Ministry spokesperson Zhao Lijian applauded the remarks.
"That's very well-put indeed!" Zhao said in response to a reporter's question regarding Lavrov's comments. "Foreign Minister Lavrov's views reflect the shared concern of the vast majority of ASEAN countries. The U.S. Indo-Pacific strategy, AUKUS and Quad are all closed and exclusive cliques informed by the Cold War zero-sum mentality with strong military security undertones. They will spur regional arms race, aggravate tension and undermine regional unity and cooperation."
And Zhao warned the approach would be doomed to fail.
"The U.S. practice of ganging up against a third party runs counter to regional countries' common aspiration to seek shared development through dialogue and cooperation and advance regional integration," he added. "It wins no hearts and has no future. Many ASEAN countries have questioned and opposed to various degrees these moves."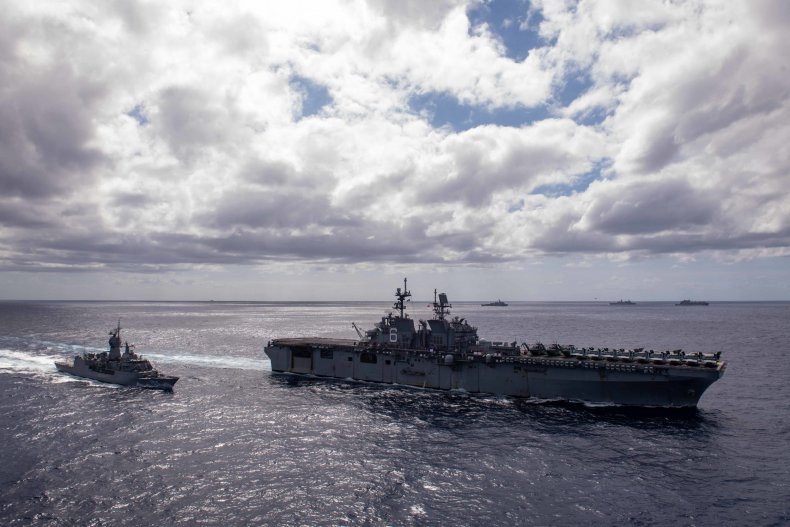 While China is not a member of ASEAN, Beijing often works with the bloc, as does Washington.
As the two top powers compete for influence among the 10-member group that includes Brunei, Cambodia, Indonesia, Laos, Malaysia, Myanmar, the Philippines, Singapore, Thailand and Vietnam, Zhao called on the Southeast Asian states to resist external efforts to divide them from regional powers.
"The ASEAN-centered regional cooperation architecture is consistent with East Asian tradition and realistic needs," Zhao said. "It is of great significance for enhancing regional countries' solidarity, cooperation and common development and should be cherished and consolidated. Regional countries should be on high alert for any attempt to weaken and hollow ASEAN centrality and jointly reject all erroneous practices that violate international fairness and justice, create division and stoke confrontation in the region."
Also wary of the recent integration of the Australian, U.K. and U.S. strategies was North Korea.
In a statement published Wednesday by the North Korea Foreign Ministry, Division Director of Korea-Europe Association Choe Yong Un lashed out at U.K. statements last month revealing that the Royal Navy had detected ships in the East China Sea suspected of violating international sanctions by transferring fuel to North Korea, and justifying U.K. presence in the region as necessary to rein in the threat posed by North Korea's nuclear weapons.
"It is not a new move on the part of Britain when considering the fact that Britain has been servile to the U.S. to frequently find fault with us," Choe wrote. "However, as this move is tantamount to a guilty party filing a suit first, this cannot be overlooked."
North Korea particularly criticized the arrangement through which the U.S. and the U.K. will provide technology for Australia to build a nuclear-powered submarine. The deal was already controversial as it shunned an ongoing multibillion-dollar contract with France, a fellow ally of the U.S. and the U.K., and Choe said this was only the latest of London's destabilizing moves taken in step with Washington.
"The international society has recently witnessed the British announcement early this year of its plan to increase the number of its nuclear warheads from present 180 to 260, and its agreement with the U.S. to transfer sensitive cutting-edge nuclear technology to Australia," Choe said. "It is the universal comment in this regard that it is Britain that is certainly a threat to the world peace and the regional stability."
North Korea maintains robust relations with China as they are one another's only respective ally. China has also forged an increasingly tight strategic partnership with Russia, which also borders North Korea and maintains good ties with the elusive militarized state as well.
All three countries have expressed concerns over the large U.S. military presence in the region, as well as the proliferation of advanced defense systems there.
China, Russia and North Korea all have nuclear weapons, as do the U.S. and the U.K. Australia does not have them, but neither is it a party to the Treaty on the Prohibition of Nuclear Weapons that entered into force earlier this year as is each ASEAN member. Australia is, however, a signatory the broader Non-Proliferation Treaty and the regional South Pacific Nuclear Free Zone Treaty.
Still, some Southeast Asian states have expressed concern that the latest nuclear-related developments could mean the country may one day seek such weapons of mass destruction of its own, something Australian officials have said they had no plans to do.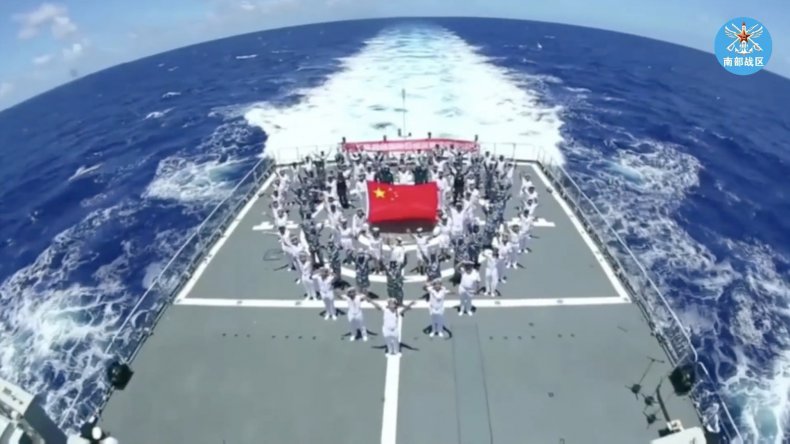 Amid these worries last month, Australian ambassador to ASEAN Will Nankervis issued a statement assuring that Canberra remained committed to its obligations as a dialogue partner to the regional group.
"Australia remains staunch in our support for the Non-Proliferation Treaty (NPT)," Nankervis wrote. "Australia will work closely with the International Atomic Energy Agency to ensure full compliance with our NPT obligations as a Non-Nuclear Weapon State. We remain committed to reinforcing international confidence in the integrity of the international non-proliferation regime, and to upholding our global leadership in this domain."
"As a party to the South Pacific Nuclear Free Zone Treaty," he added. "Australia understands the critical importance to the countries of Southeast Asia of the Southeast Asia Nuclear-Weapons-Free Zone Treaty. Australia will at all times ensure our actions support these important treaties."
The statement contained no explicit reference to China, but Nankervis did describe Australia as "a strong proponent of a rules-based maritime order," a concept Canberra, London and Washington have accused Beijing of defying through its broad territorial claims challenged by a number of ASEAN states.
With U.S.-China tensions mounting, U.S. President Joe Biden and Chinese President Xi Jinping spoke via telephone last month in an effort to find common ground. The conversation was followed up Wednesday with a virtual meeting between U.S. Secretary of State Antony Blinken and Chinese Communist Party Central Foreign Affairs Commission Director Yang Jiechi to discuss areas of concern as well as "the importance of maintaining open lines of communication to responsibly manage the competition between the United States and the People's Republic of China," according to the State Department.
During his press conference Friday, Zhao said Yang explained China's own positions and took note "that the U.S. side said it has no intention of containing China's development, and does not seek a 'new Cold War.'"
"The two sides agreed to take action," he added, "following the spirit of the phone call between Chinese and U.S. heads of state on September 10, strengthen strategic communication, properly manage differences, avoid conflict and confrontation, seek mutual benefits and win-win results, and work together to bring China-U.S. relations back on the right track of sound and steady development."