China Says Its Falling Space Station Probably Won't Kill You This Weekend, Will It?
A 9.4-ton Chinese space station hurdling towards Earth has raised concerns among some of the planet's roughly seven and a half billion people, but Beijing said Friday that it was unlikely to cause any injury or loss of life.
Chinese Foreign Ministry spokesman Lu Kang reassured concerned reporters that they could track the descent of China's Tiangong-1 ("Heavenly Palace" in English) space station, which was due to re-enter the atmosphere sometime this weekend, through its official website or the United Nations Office for Outer Space Affairs. Lu said China had been "highly responsible" in its handling of the situation and that, so far, it appeared the massive space station was likely to be broken up into smaller, harmless pieces on its way down to Earth.
Related: Incredible Tiangong-1 Image Captured As Doomed Chinese Spacecraft Nears Earth Collision
"If there is a need, we will promptly be in touch with the relevant country," Lu said, during a regular press conference, according to Reuters.
"As to what I have heard, at present the chances of large fragments falling to the ground are not very great, the probability is extremely small," he added.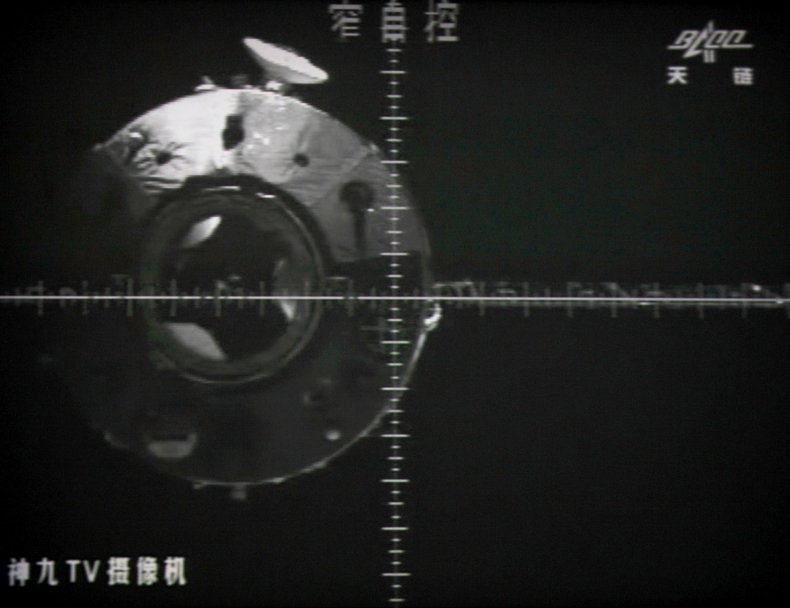 China successfully launched Tiangong-1 into space in September 2011 and, since then, the country's first prototype space station has performed a variety of useful operations. Its functions included detailed earth observations, probing the ionosphere and receiving three of China's Shenzhou aircraft.
It received its first visit from an unmanned spacecraft, the Shenzhou 8, in November 2011 and was docked by the manned Shenzou 9 in June 2012. Two years later, Tiangong-1 received the manned Shenzou 10 in June 2013, the year Tiangong-1's mission was set to expire.
China extended the module's service and announced in March 2016 that it was no longer working and would be replaced by the Tiangong-2, launched that same year. Two years later, Tiangong-1 is slated to return. The problem is, not even experts are sure when or where it will land. Though, the chances of anyone actually being hurt by the falling space station were less than a trillion in one, according to the Evening Standard.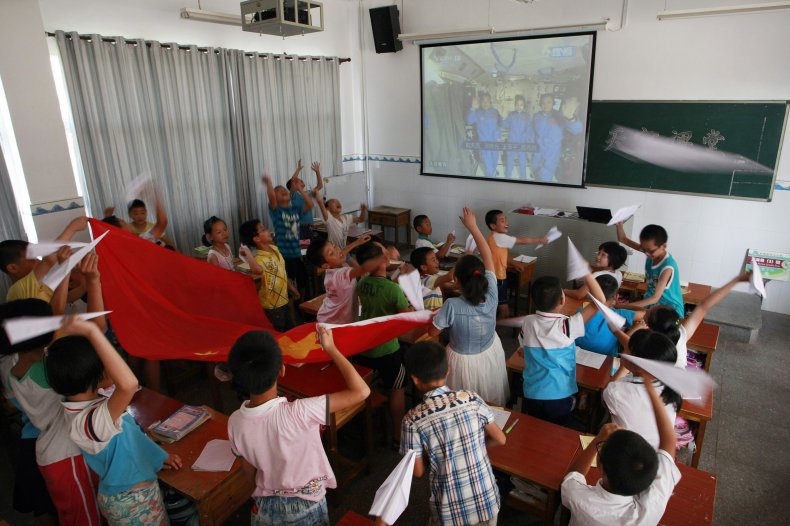 The official China Manned Space website reported Thursday that Tiangong-1 was likely to collide with Earth anywhere between Saturday and Monday. Space.com has highlighted the likelihood of the module coming down on Sunday, a crash that would coincide with Easter and April Fool's Day.
The European Space Agency calculated earlier this month the probability of where Tiangong-1 could fall with New York City being on one of the most likely and most densely populated latitudes.