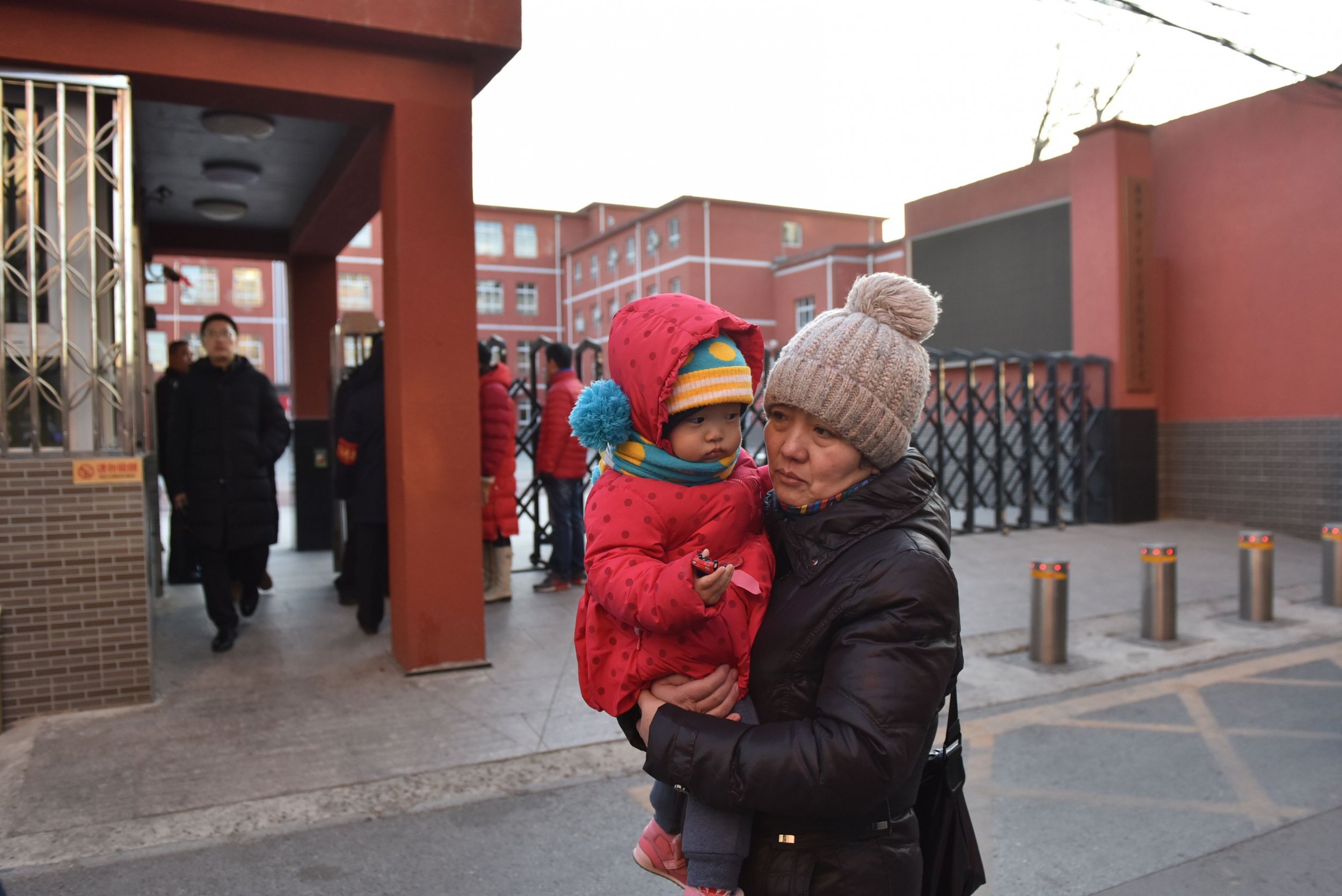 Twenty children were taken to hospital following a knife attack at a kindergarten in Beijing, with some victims reportedly stabbed in the head during the incident.
According to a tweet by Xicheng District government, where the incident took place, the attacker was arrested following the attack in the Chinese capital.
Read more: China plans to make Islam "compatible with socialism" within four years as Muslims remain in re-education camps
Three of the children endured significant injuries, Reuters reported, but their condition was said to be stable.
A witness told the news agency that six police cars could be seen attending to the scene in Beijing's Old City. Law enforcement officials declined to speculate further on the nature of the attack.
Posts on social media have claimed, however, that some of the children had suffered knife wounds to the head during the stabbings.
While violent crime in China is unusual and attacks on children even rarer, there has been a marked rise in such incidents over the last decade. A series of knife and ax attacks in recent years have targeted minors.
In January 2017 a man stabbed 12 children with a kitchen knife at a kindergarten in southern China, apparently in an act of revenge over a dispute with a neighbor.
The man, identified in Chinese media as Qin Pengan, was executed days before this most recent stabbing attack in Beijing.
A court in Pingxiang city in south China's Guangxi Province gave Pengan the death sentence, which was carried out on Friday following approval from China's Supreme Court.
China still carries out more executions than any other nation, human rights groups have calculated. Despite efforts to reduce the number of death sentences given each year in the country, one of China's most senior judges offered a public defense of executions in December. He said China could not abolish the system, which he said was overwhelmingly supported by the general population.
None of the victims of the 2017 attack died of their wounds, according to Reuters.