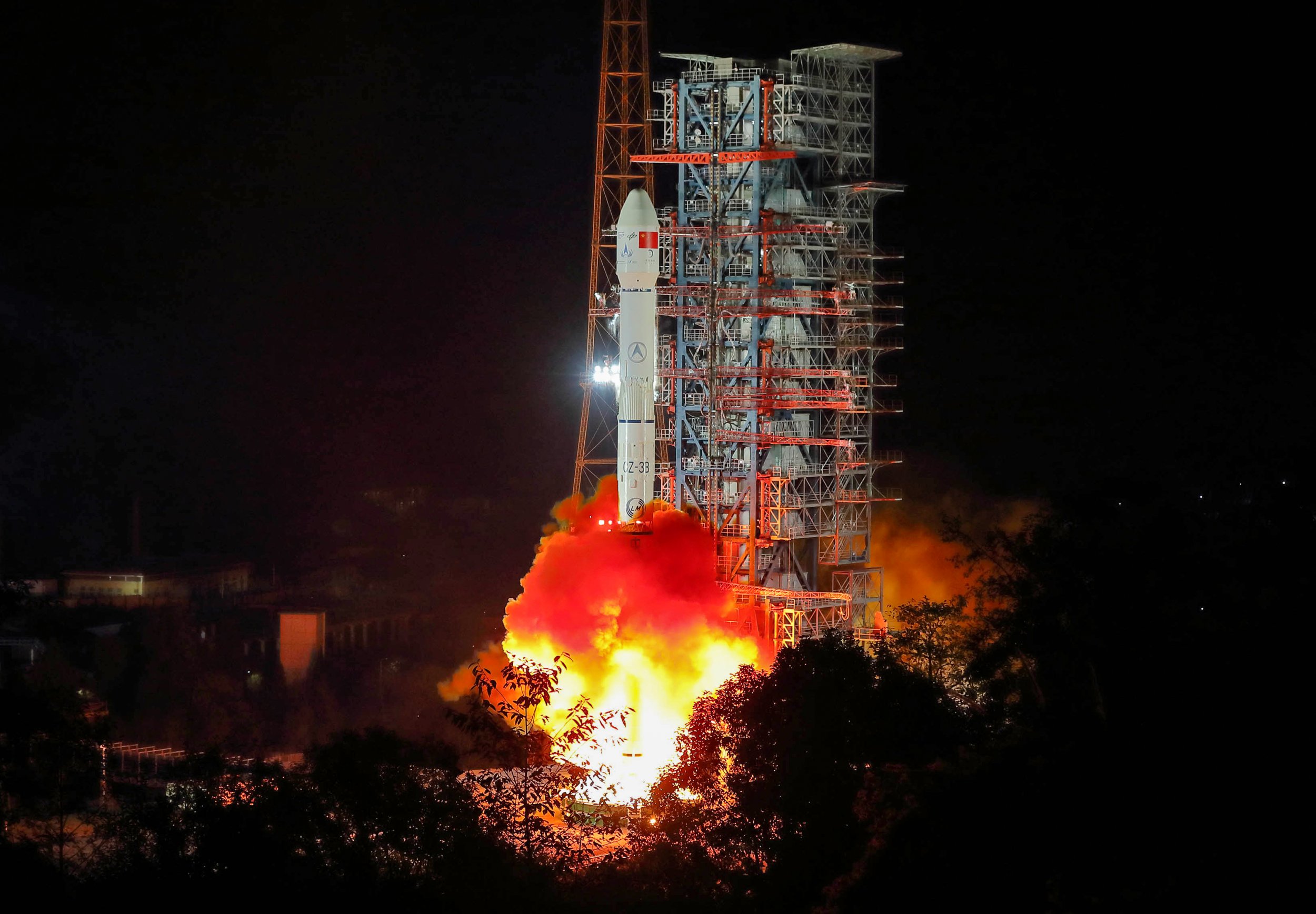 China has set its sights on sending a manned mission to the moon and building a lunar research station in the next 10 years, a senior space official said.
Zhang Kejian, the head of the China National Space Administration, said that the research base would be located on the moon's South Pole, according to Chinese state news agency Xinhua.
Kejian revealed the plans in a speech at a ceremony marking the official Space Day of China, which has been celebrated on April 24 since 2016.
The date was chosen to mark the 46th anniversary of the launch of China's first satellite, Dong Fang Hong I ("The East is Red 1"), in 1970. The achievement made China the fifth country, after the Soviet Union, the U.S., France and Japan, to successfully put a satellite into orbit independently.
Kejian also revealed that China is planning to launch its first Mars probe in 2020, as well as its fourth lunar lander, Chang'e 5, by the end of 2019, highlighting the country's ambition to become a prominent player in the field of space exploration.
The launch of Chang'e 5—which is designed to collect lunar samples and return them to Earth—was initially scheduled to take place in 2017. However, the mission suffered delays due to the failure of the rocket that was meant to carry it into space—the Long March 5 Y2—in another launch, Agence France-Presse (AFP) reported.
The Chang'e 5 mission will look to build on the success of its predecessor, Chang'e 4, which made history on January 3 this year when it completed the first successful landing on the far side of the moon.
Furthermore, just two weeks later, the China National Space Administration released images showing how cotton seeds taken to the lunar surface by the lander had sprouted.
This marked the first time that humans have deliberately grown living material on the moon, and indeed, any other planetary body—an achievement that has "very significant" implications for the future of long-term space exploration, Charles Cockell, a professor of astrobiology at the University of Edinburgh, in the U.K., previously told Newsweek.
Yesterday, China also made another significant announcement regarding its space program, with the country's Manned Space Engineering Office revealing that the Long March-5B rocket is scheduled to make its maiden flight in the first half of 2020, Xinhua News Agency reported.
The Long March-5B is designed to carry core sections of China's upcoming large space station—which is due to go into operation in 2022.
Last week, Beijing also announced that it was launching an asteroid exploration mission that will involve sending a probe to near-Earth objects to collect samples, AFP reported.