Australia Vows to Stand Its Ground As China Piles Economic Pressure Over Pandemic Probe
Australia's Prime Minister Scott Morrison was in a bullish mood as he addressed a sudden trade spat sparked by China, which has been angered by his calls for an independent COVID-19 inquiry.
Earlier this week, China suspended some Australian beef imports and is looking to slap taxes on barley imports after Morrison joined international calls for a probe into the origins of the coronavirus pandemic.
During a press conference on Friday outlining how his government would get the economy back on track, Morrison said he would stand his ground with China, a major trading partner and key to economic recovery.
"We draw very clear lines about things that are very important to us, as does the Chinese government," Morrison said.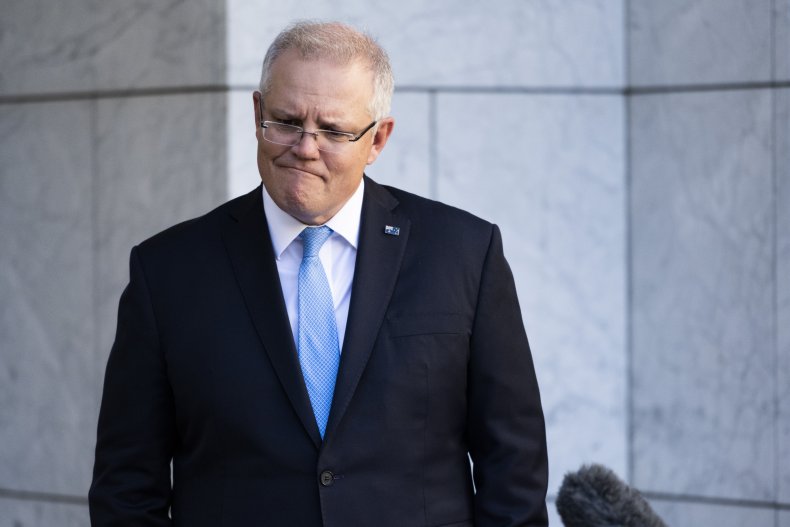 "And we respect their lines, as we expect our lines to be respected, whether it's on our foreign investment rules, or our rules around technology, our rules regarding human rights and things of that nature.
"I don't think any Australian would want us to compromise on those important things. And those things are not to be traded. Ever.
"Now, our government is very clear about these things, and we will always continue to be clear. And these are not things to be traded."
Zhiqun Zhu, author of A Critical Decade: China's Foreign Policy 2008-2018, said despite Morrison's latest statement, Beijing is likely to maintain its stance.
"I don't think China is opposed to an international investigation, but it insists that the probe has to be led by WHO or other international organizations, not by an individual country," he told Newsweek.
"Apparently the Chinese government worries that Australia's move may open the floodgates with more demands for inquiry or even compensations from other countries.
"Just like Australia's position that it will stand its ground on its values, China will stand its ground on its principle of sovereignty and international cooperation. The Chinese argument is that the priority now is to contain the virus, which requires international cooperation, and China's relative success so far has not been much appreciated by the international community.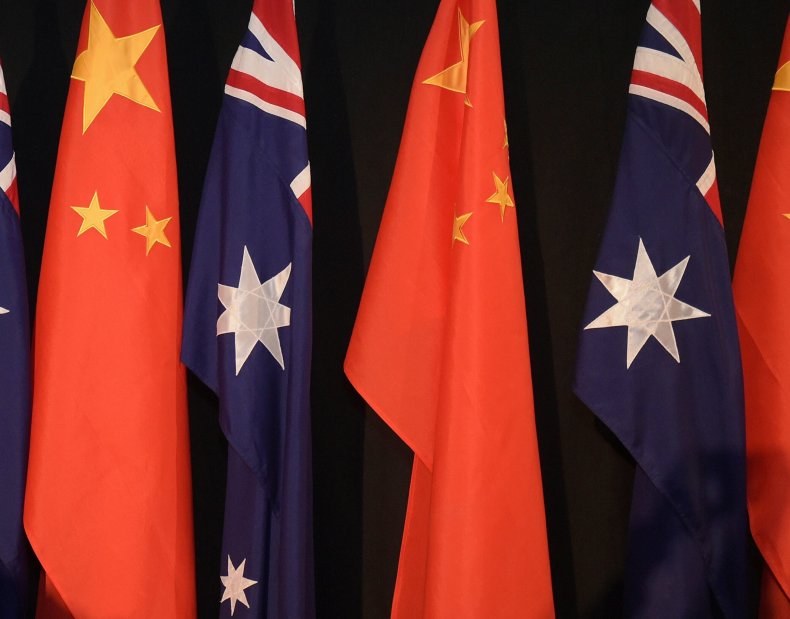 "The Chinese believe that some Western countries' call for the coronavirus inquiry is politically motivated to deflect their domestic problems and shift responsibility to China," added Zhu, who is professor of political science and international relations at Bucknell University, in Lewisburg, Pennsylvania.
Meanwhile, Steve Tsang, director of the China Institute at the London-based School of Oriental and African Studies (SOAS), believes that it is important for China's Communist Party to control the narrative, and so allowing an independent inquiry, as Australia has called for, "would go against the core interest of the Party."
"The Party and [President] Xi [Jinping] saw their credibility and legitimacy being seriously under threat in February when China suffered badly from COVID-19," Tsang told Newsweek.
"Since an independent investigation cannot guarantee that its findings will put the Party and Xi in a good light, it cannot be allowed. It will use all means available to China to block it and punish those who advocate it," he added.
The feud with Beijing comes at a tricky time for Morrison's government, which is dealing with a spike in unemployment due to the pandemic. China accounts for almost a third of Australia's exports by value, most of it coming from iron ore, coal and natural gas.
China is also facing trade disagreements on other fronts, with President Donald Trump, who continues to blame Beijing for the coronavirus, saying this week he may disrupt a long-awaited trade deal.
Alicia Garcia-Herrero, chief economist for Asia-Pacific at investment bank Natixis, believes that Trump threats to do away with the Phase One deal, and not negotiate a Phase Two deal, could work in Australia's favor, despite the current impasse.
"China is showing the U.S. it can depreciate the renminbi at the worst of times and increase inflationary pressures globally. I think there is a high chance of larger tariffs between the two but that could give Australia some room to export some more agricultural products to China," she told Newsweek.
Newsweek has contacted the Chinese foreign ministry for comment.
The infographic below, provided by Statista, shows the countries with the most confirmed COVID-19 cases as of May 15.