China Seeks to Hold Off Evergrande Default With Purchase of $1.5 Billion Stake in Bank
A Chinese government-owned asset management firm agreed to purchase embattled real estate developer Evergrande Group's roughly 20 percent stake in the Shengjing Bank Company for $1.5 billion. Some of the proceeds of this deal will be used to settle debts owed to the bank, Reuters reported.
Despite netting a new stream of cash flow through this deal, Evergrande could not come up with the funds in time to meet payment on $47.5 million worth of bond interest by the close of the Chinese business day on Wednesday. It remains unknown whether the payment can be settled during U.S. business hours.
Evergrande faces over $300 billion worth of debts, $88.5 billion of which bear interest. Earlier this month, uncertainty surrounded the status of Evergrande's ability to afford an $83 million payment by a September 23 deadline. Evergrande remained silent about the payment, but creditors said the funds were not received.
If it cannot afford its debts, Evergrande, which stands as China's second-largest real estate developer, could default. The firm claims to supply China with some 3.8 million jobs a year. Investors predict a collapse would inflict severe financial bleeding on, at the very least, the institutions which work closest with it.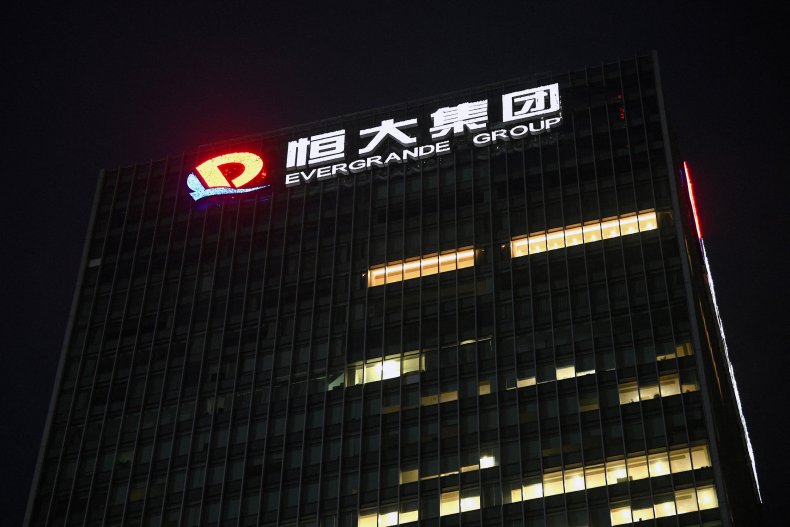 Under the new transaction, Evergrande's 34.5 percent stake in the firm will drop to 14.6 percent, The Wall Street Journal reported, making the state Shengjing Bank's largest investor.
In a Wednesday regulatory filing, Evergrande said "its liquidity issue has adversely affected Shengjing Bank in a material way." By ridding itself of Evergrande control, the bank is expected to find greater stability within its operations.
As its debts have mounted, Evergrande has become unable to even offset minimal debts owed to the small businesses that service its properties.
"The clock has started to tick on a restructuring process. The company is going to need to do something, it's obviously struggling with liquidity ... the liquidity issue is what brings the house of cards down," an advisor hired by one of Evergrande's offshore bondholders told Reuters. "We are in the wait-and-see phase at the moment. The creditors are organizing themselves and people are trying to figure out how this falling knife might be caught."