A fleet of four Chinese coast guard vessels sailed into territorial waters off the disputed Senkaku Islands on Wednesday, after Japan's Defense Ministry highlighted China as the country's most pressing national security threat in an annual white paper 24 hours earlier.
A spokesperson for the Japanese Embassy called recent Chinese actions in the East China Sea "extremely regrettable," adding that Tokyo intended to continue responding firmly but calmly.
The China Coast Guard (CCG) ships intruded into the territorial sea around the Japan-controlled island chain "one after another" at around 10:20 a.m. local time, according to a report by broadcaster NHK, citing the Japanese coast guard's 11th regional headquarters in Naha, Okinawa.
Two of the Chinese government vessels entered the waters by Taisho Island, and the remaining two by Minamikojima Island. One of the ships appeared to be equipped with an "autocannon," the Japan Coast Guard said, noting that all four vessels left around noon.
The incident marked the 24th time this year that Chinese maritime police vessels had sailed into the territorial sea around the uninhabited islets, which Beijing also claims and calls Diaoyu.
Japanese newspaper Sankei Shimbun reported Wednesday's intrusion as the 152nd consecutive day of China's "gray-zone" activity around the Senkakus, the highest number on record since the islands were purchased by the Japanese government in 2012.
According to a July 14 notice released by the China Coast Guard Bureau, the latest patrol involved a fleet led by Zhaochang-class cutter 2301. Chinese media reports listed the three remaining vessel numbers as 6304, 1302 and 2203—all regulars of the Senkaku Island beat.
Earlier this week, the Chinese coast guard set a new intrusion record when two of its ships remained in Japanese territorial waters around Uotsuri—one of the islets in the chain—for 47 hours.
NHK said the two ships, which were also part of a four-vessel formation, anchored about 1.8 miles off Uotsuri Island at 11:55 a.m. on July 10. They did not leave the territorial sea until 11 a.m. on Monday, nearly two full days later.
The previous duration record had only been set on June 24, when two ships stayed in the waters off the Senkaku Islands for 42 hours.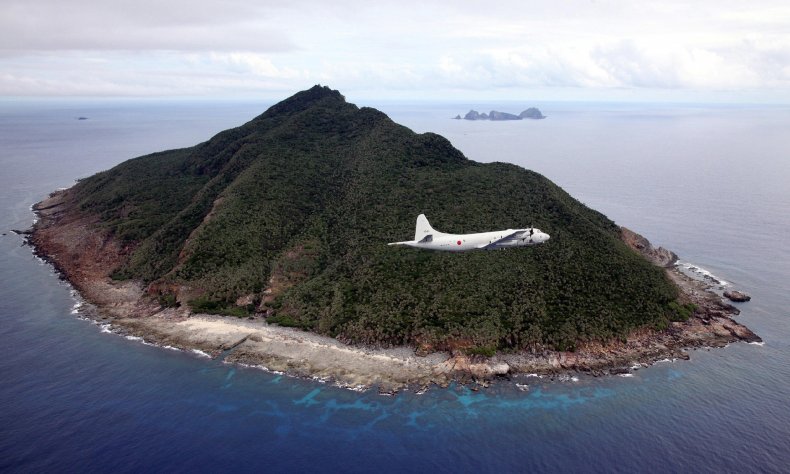 A new concern
On Tuesday, Japan's Ministry of Defense white paper devoted a chapter to Chinese coast guard activities in the East China Sea. In the preface of the report, Defense Minister Nobuo Kishi called attention to "problematic provisions" in Beijing's new Coast Guard Law, which was enacted in February.
The law was inconsistent with international law, Kishi wrote. "Sources of inconsistency include, among others, ambiguity as to geographical areas the CCG Law applies and how the rules governing the use of weapons are implemented."
"The CCG Law must not be allowed to infringe on the legitimate interests of the relevant countries including Japan. Furthermore, the raising of tensions in the East China Sea and other sea areas is completely unacceptable," he added.
A total of 1,161 Chinese maritime patrol ships spent some 333 days around the disputed Senkaku Islands in 2020, according to the ministry's white paper. Observers expect the annual figure to be broken this year.
The defense report leaves little doubt about China's role as Japan's biggest national security threat, necessitating not only a bolstering of Tokyo's alliance with the United States, but also an increase of Japan's own defense capabilities.
Asked about recent developments by the Senkaku Islands, the Japanese Embassy in Washington, D.C., said: "As of June 4th, Chinese Coast Guard vessels have stayed in Japan's contiguous zone for 112 consecutive days, which surpassed the highest point of 111 days last year."
"It is extremely regrettable that Chinese Coast Guard vessels have continued to navigate within the contiguous zone near the Senkaku Islands and have repeatedly intruded into Japan's territorial waters. We have repeatedly lodged severe protests regarding such activities by China through diplomatic channels," embassy spokesperson Masashi Mizobuchi told Newsweek in a written statement last Friday.
"The international community has voiced concerns in various ways about China's unilateral attempts to change the status quo by force. We strongly oppose any unilateral actions that could escalate tensions, undermine regional stability, and disrupt the international rules-based order," Mizobuchi said.
He added: "Japan does not intend to change its stance of responding firmly, but in a calm manner, to resolutely defend our territorial land, sea, and airspace."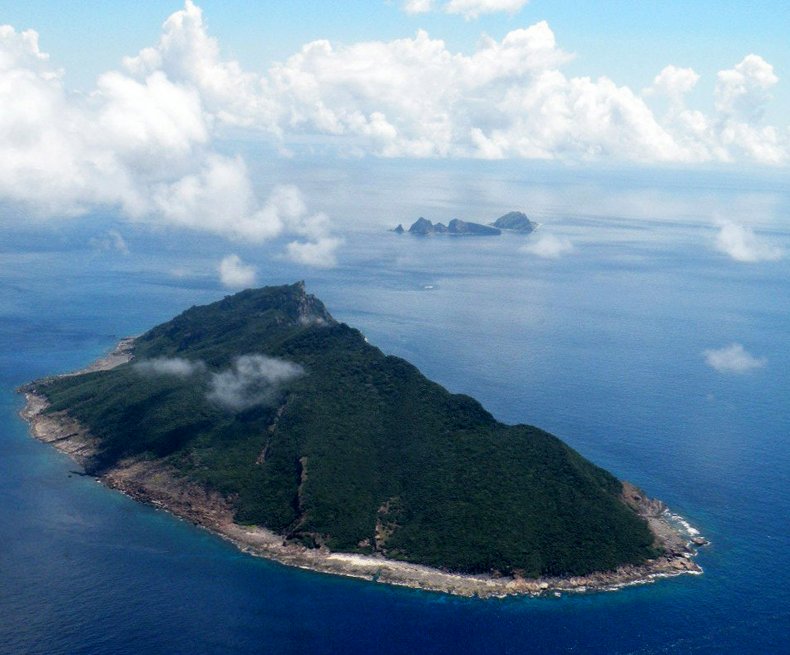 Beijing's stance
Following the release of Japan's Defense Ministry white paper, Chinese Foreign Ministry spokesperson Zhao Lijian said the Senkaku Islands are part of "China's inherent territory."
Maritime patrols around the island chain are "legitimate and lawful," Zhao said, before dismissing concerns about China's Coast Guard Law, calling it a "routine piece of domestic legislation" that did not target any specific country.
Also on Tuesday, Chinese authorities in eastern China extended and expanded ongoing military exercises in the Yellow Sea.
A notice by the Shandong Maritime Safety Administration, which had previously announced a major military exercise between July 9 and 13, said the new restrictions would last from July 13 to 16.