China Shows Off Air Force in Direct Challenge to India Military Power in Asia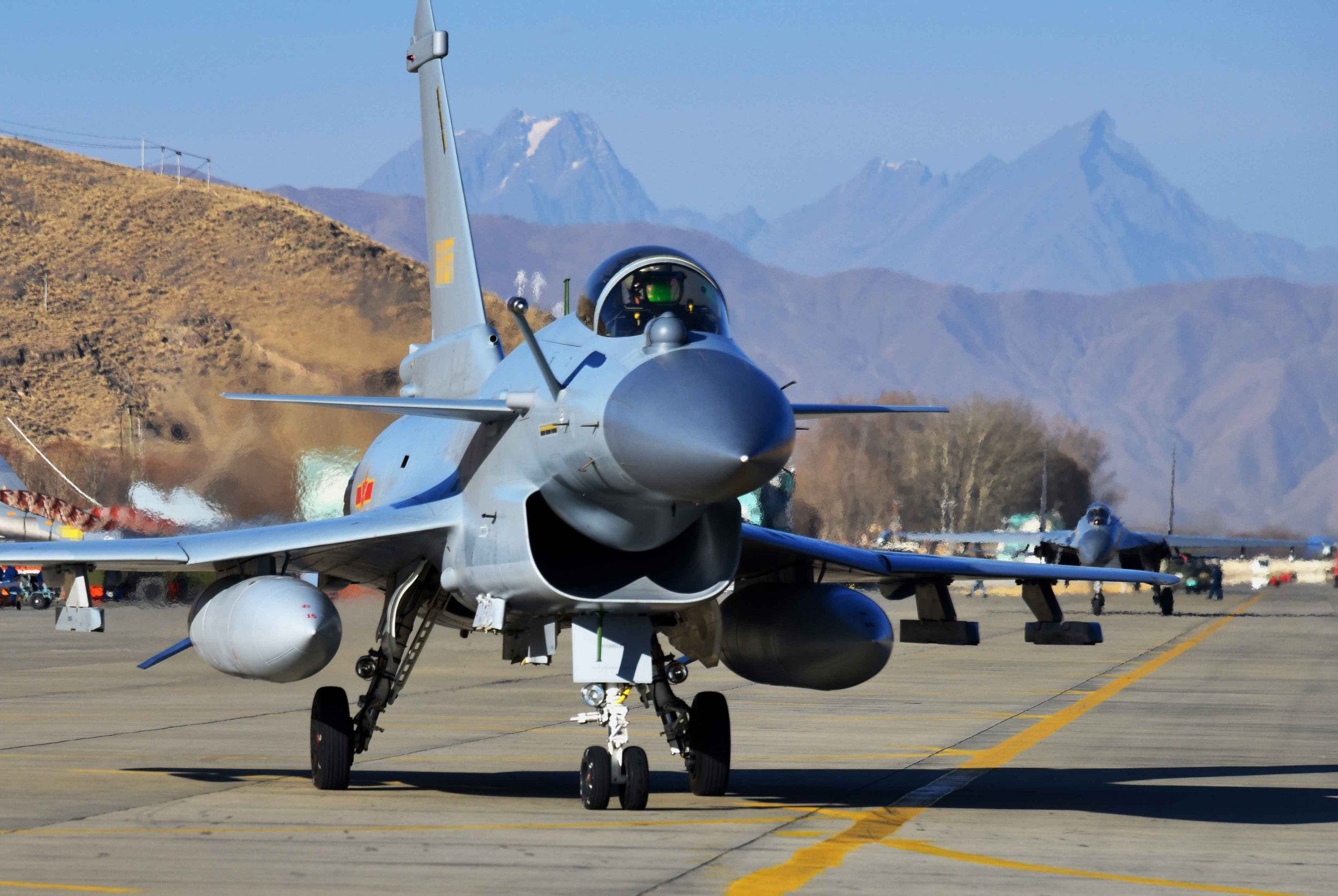 The Chinese military has published photos of recent air force drills that at least one expert quoted in ruling party media identified Tuesday as a direct message to neighboring India.
Tensions between the two Asian powers have once again risen after they threatened to come to blows over a border dispute last summer. Officials have swapped provocative words in recent months, reigniting a potential crisis as rhetoric turned into military preparations. In the latest move, China's armed forces, known as the People's Liberation Army (PLA), published Friday rare images of Chengdu J-10 and Shenyang J-11 fighter jets landing in Tibet, the western region that borders India, after exercises that Chinese military expert and commentator Song Zhongping linked to recent escalations.
Related: Russia and China could soon become more powerful than the U.S., and Valentine's Day is to blame
"Strengthening the 3.5-generation fighter jets or even stationing more advanced fighters in the Western Theater Command has been urgent for the PLA," Song told Chinese Communist Party organ The Global Times in an article then posted to the official China Military Online.
"With India importing new jets, China will continue strengthening its fighter jets in the Western Theater Command," he added.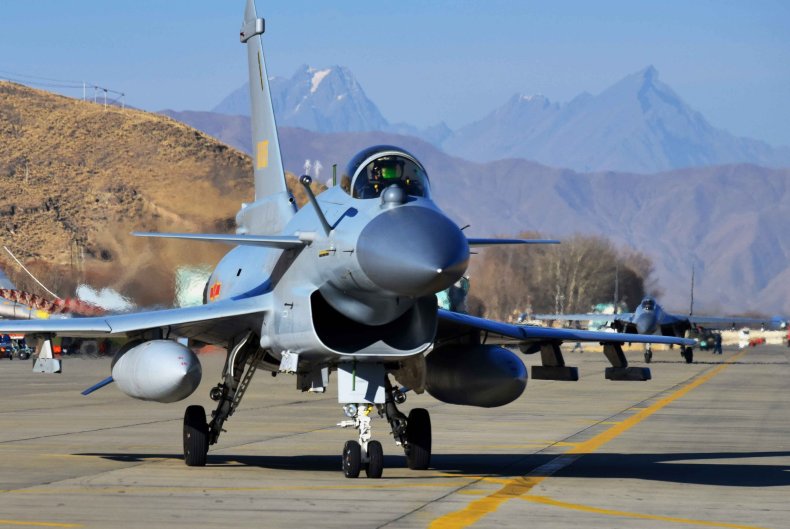 Song noted that such upgrades to China's defenses have often been first implemented in its southern and eastern commands. The western command, however, has received more attention as the rivalry with India heated up.
China and India have long quarreled over stretches of territory along their shared border and this even exploded into a war between the two in the early 1960s. One region, known as Doklam or Donglang, which borders India's Sikkim State, Chinese Tibet and the Ha Valley of the tiny kingdom of Bhutan, revived hostilities last summer. India argued that Chinese construction near the trilateral border area last June threatened Bhutan's claim to the region and deployed troops to confront the Chinese military in the area.
The standoff lasted nearly a month and a half and was believed to have resolved after both sides withdrew. Chinese President Xi Jinping was seen shaking hands with his Indian counterpart Narendra Modi on the sidelines of the September 2017 BRICS Summit in Xiamen, China. This detente, however, has been undermined by recent statements from both sides claiming they won last summer's dispute and could take on the other in a future fight.
During a regular press conference Thursday, Chinese Foreign Ministry spokesman Geng Shuang criticized a visit earlier that day by Modu to the nearby disputed Indian state of Arunachal Pradesh, which China claimed as part of southern Tibet. Geng said China was "firmly opposed to the Indian leader's visit to the disputed area" and would "lodge stern representations with the Indian side."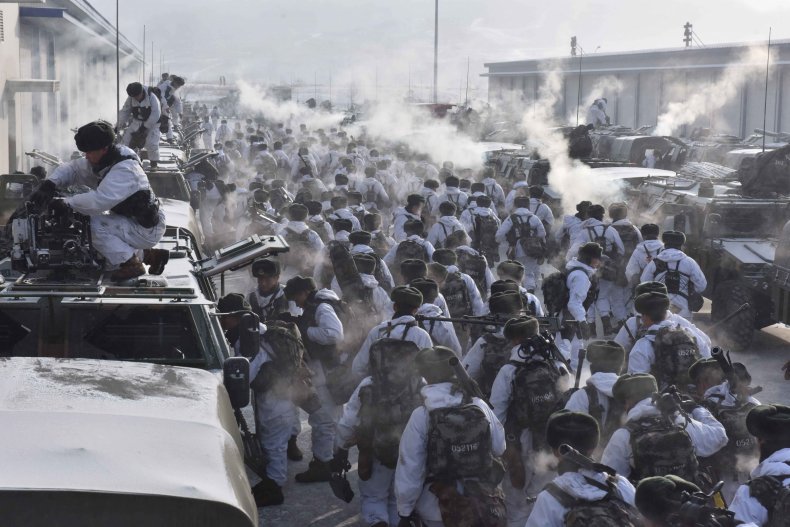 The Chinese military has also used recent remarks from Indian generals to justify its own urgent transformation into a force fully prepared to fight a war between states. Xi's ongoing, massive bid to revolutionize his armed forces had the dual purpose of modernizing China's military power and streamlining it to make it capable of protecting not only Chinese borders but also Chinese interests abroad. Xi has also sought tight ties with Pakistan, a crucial Chinese economic ally—and India's longtime foe.
Following last week's air force drills in Tibet, the Chinese military continued training through the week-long Chinese New Year, or spring festival, holiday. The Chinese navy and army were also pictured conducting maneuvers aimed toward realizing Xi's goal of preparing his armed forces to handle any external threat.