China Slams Abbott Warning It Could 'Lash Out Disastrously' Over Taiwan as Xi Vows Reunification
On Saturday Chinese officials slammed recent remarks by former Australian prime minister Tony Abbott that China "could lash out disastrously very soon" over Taiwan, while President Xi Jinping's vowed "complete reunification."
The comments follow China flying record numbers of warplanes into Taiwan's air defense zone in recent weeks and escalating tension between Beijing and Washington over the self-governing island.
On Friday, Abbott said of China, "Sensing that its relative power might have peaked, with its population aging, its economy slowing, and its finances creaking, it's quite possible that Beijing could lash out disastrously very soon."
His comments came in a speech at the Yushan Forum in Taipei, where he called upon Beijing to scale back "the aggression."
The Chinese embassy in Australia shot back on Saturday, describing Abbott as a "failed and pitiful politician." It continued, "His recent despicable and insane performance in Taiwan fully exposed his hideous anti-China features. This will only further discredit him."
Abbott said he believes the U.S. will not stand by and "watch Taiwan swallowed up" and that Australia shouldn't be "indifferent to the fate of a fellow democracy of almost 25 million people."
Abbott said the actions of China's leaders have "united others against them."
"It's Beijing that's created the Quadrilateral Security Dialogue—linking the United States, Japan, India and Australia—because it's been so unreasonable. And the more aggressive it becomes, the more opponents it will find," he said.
On Saturday, Xi said his country will achieve the "peaceful reunification" of Taiwan with mainland China.
During a speech in which he commemorated the 110th anniversary of the revolution that ousted the last imperial dynasty in 1911, Xi said that Chinese people have had a "glorious tradition" of refusing separatism. He called "Taiwan independence separatism" the "most serious hidden danger to national rejuvenation."
"No one should underestimate the Chinese people's staunch determination, firm will, and strong ability to defend national sovereignty and territorial integrity. The historical task of the complete reunification of the motherland must be fulfilled, and will definitely be fulfilled," he said.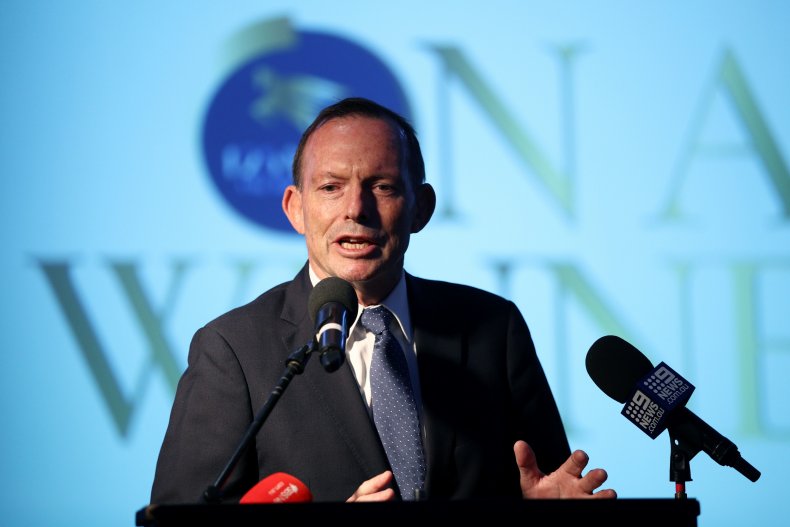 In response to the Chinese president's speech, democratically ruled Taiwan urged China to stop the pressure and said that only the Taiwanese people could decide their course.
"The nation's future rests in the hands of Taiwan's people," the presidential office said. Taiwan also defended its sovereignty and reiterated that it is not part of the People's Republic of China.
In Washington this week, Secretary of State Antony Blinken urged China to halt its "provocative military activity near Taiwan."