China Responds Angrily to Mike Pence Claims It Is Interfering in US Elections
China has hit back at Washington's claims it is interfering in the U.S. electoral process and poses a greater threat to the country than Russia.
It follows comments from U.S. Vice President Mike Pence that Beijing is trying to shape American public opinion in the 2018 congressional election and the 2020 presidential election.
Pence told the Washington think tank Hudson Institute that what Russia is doing, in terms of election meddling, "pales in comparison to what China are doing."
However China's Foreign Ministry spokeswoman Hua Chunying accused Pence of making "unfounded accusations."
"We call on the U.S. to rectify the wrong move, and stop ungrounded accusations and slander against China, harming China's interest and the China-U.S. relationship," Hua said.
"This is nothing but hearsay evidence, confusing right and wrong and creating something out of thin air. The Chinese side is firmly opposed to it," he continued (via South China Morning Post).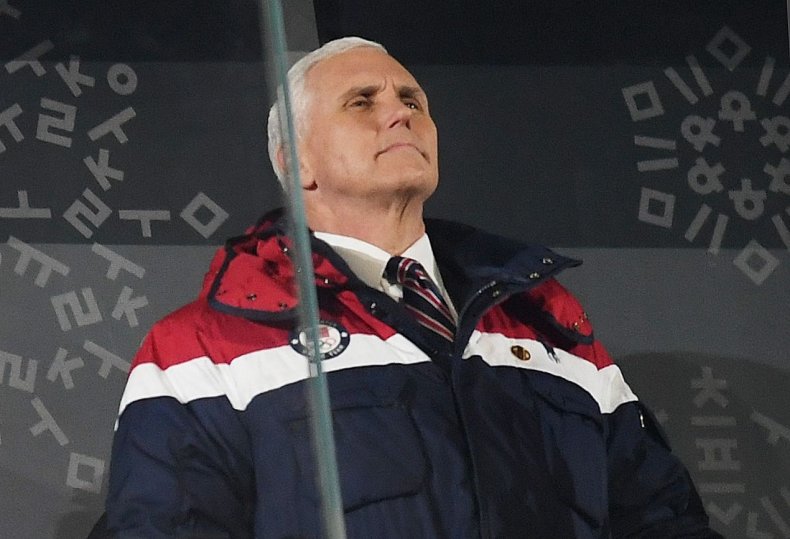 Pence had cited intelligence sources in saying that China was targeting U.S. state and local governments and officials to exploit any divisions between federal and local levels on policy.
"It's using wedge issues, like trade tariffs, to advance Beijing's political influence," he said on Thursday.
However Pence's claims contradict his administration's own secretary of homeland security, Kirstjen Nielsen, who said there was no indication that a foreign adversary was trying to disrupt the election.
"We know they [the Chinese] have the capability and we know they have the will. So we're constantly on alert to watch.
"But what we see with China right now are the influence campaigns, the more traditional, longstanding, holistic influence campaigns," Nielsen told a Washington Post cybersecurity conference, according to The Guardian.
Hua said that China has no interest in interfering in U.S. internal politics and elections.
"The international community has already seen very clearly in the end who is invading the sovereignty of other countries, interfering in their internal affairs, and damaging their interests," she said.
This week, the U.S. Department of Homeland Security said hackers linked to the Chinese government attacked American and European technology service providers to steal data.
At the United Nations in September, U.S. President Donald Trump accused China of interfering in American elections, adding to already high tensions between the two countries after the administration slapped an additional $250 billion worth of tariffs on Chinese imports.