Pictures: Toxic Smog in China Created by Air Pollution and Sandstorms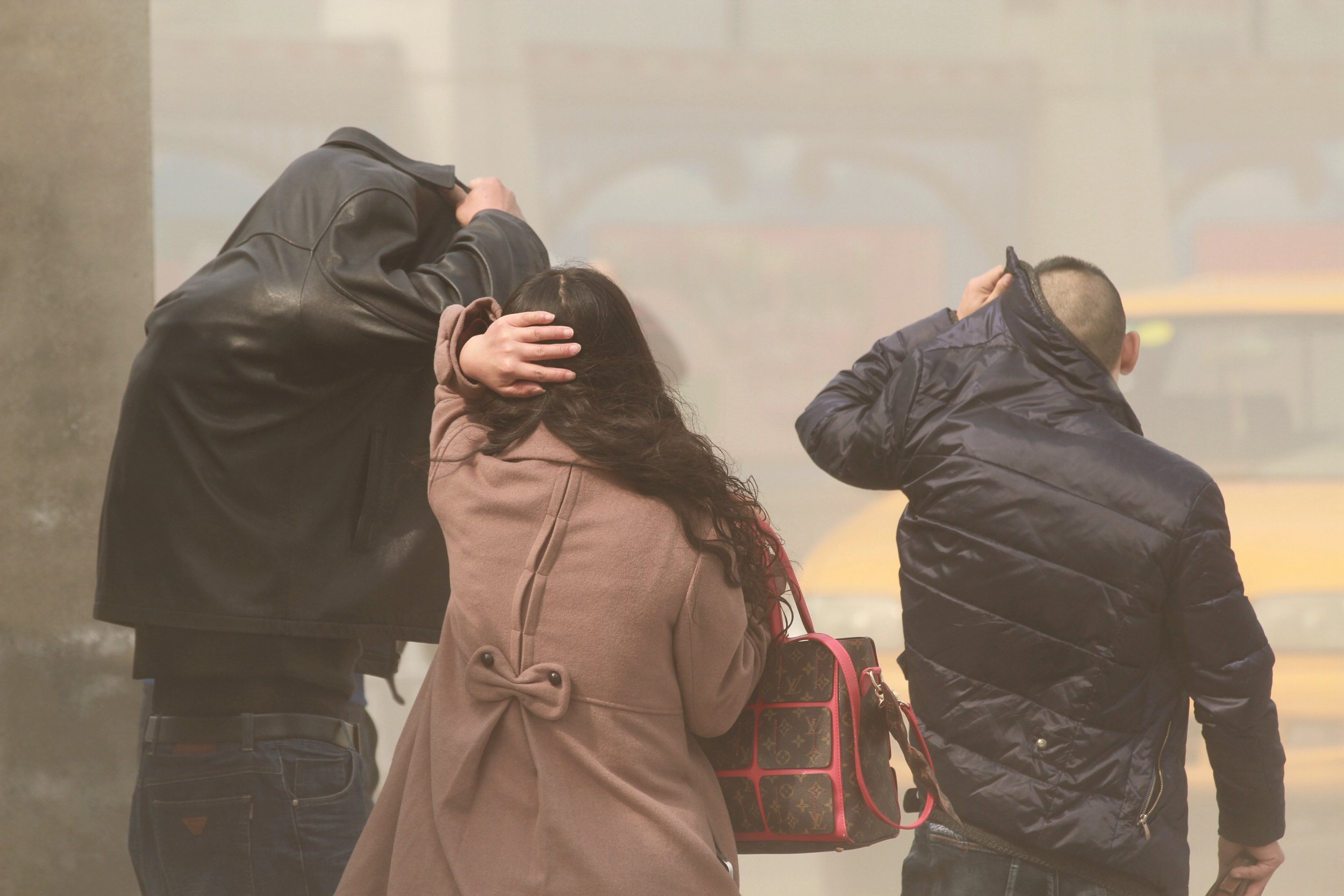 Air quality in Beijing reached dangerous levels Wednesday as extreme smog and a sandstorm hung heavy in China's capital city. Residents were asked to keep children indoors, secure doors and shut windows, and to wear masks and scarves when venturing outside.
The amount of fine particles, known as the PM2.5 levels, was between 255 and 244 micrograms per cubic meter on Wednesday morning in Beijing. That's a level deemed dangerous by The World Health Organization. Making matters worse, the dust alert was set to a "blue" level, the lowest of four color-coded classifications, the South China Morning Post reported.
Max Zhang, an associate professor at Cornell University in New York who specializes in the effects of airborne particulate matters on air quality, said the conditions in Beijing were a result of the "perfect storm" of several factors. Although air pollution is a constant problem in China, Zhang said the end of the cold weather season, when the government provides coal-based heat to areas of the country from November to about March 15, had fueled more dangerous conditions. According to Zhang, during this time period, the Chinese government puts restrictions on industry production to compensate for the extra coal emissions and minimize the amount of air pollution. But once the heating season ends, many industries increase their production and in turn their amount of emissions, Zhang explained.
"If you're a company and you have to restrict your production to reduce emissions during heating season, you now ramp up production to catch up for lost time," Zhang told Newsweek.
This can cause an initial increase in smog. Meanwhile, the dust levels in China are a result of sandstorms from Mongolia that swept east to Beijing Wednesday morning.
"It's not typical to see these two things happen at the same time," said Zhang.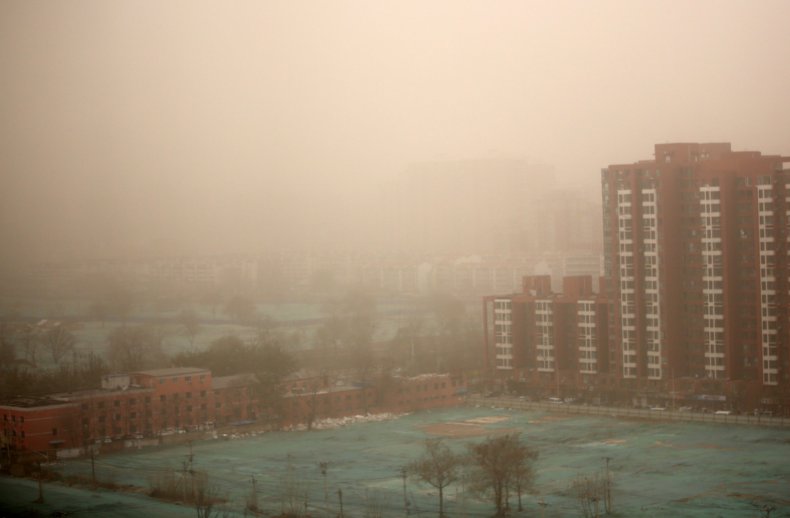 The poor air quality poses a significant health risk. PM2.5 levels refer to the amount of particulates in the air that are generally 2.5 micrometers or smaller. The particles' small size enables them to be inhaled by the public. The World Health Organization states that anything higher than 25 micrograms per cubic meter over a 24 hour period is dangerous.
Small particulates, however, have health implications at any level, and there is no identifiably threshold that is deemed safe. Zhang told Newsweek that the combination of both smog and the sandstorm had made health concerns even more prominent.
The smog was expected to disappear by Wednesday night. The dust is expected to remain in Beijing until Thursday and the impact will weaken over time, Channel News Asia reported.