'Black Mirror' in China? 1.4 Billion Citizens to Be Monitored Through Social Credit System
Chinese investigative journalist Liu Hu found out he was blacklisted when he tried to buy a flight to Guangzhou last year. After several airlines rejected his booking, Liu discovered that China's government was keeping a list of "untrustworthy" people who were banned from flying—and that he was on it.
Liu had fallen afoul of Beijing in 2016 after he made a series of claims on social media accusing officials of corruption. He was forced to pay a fine and apologize, and when he did so he thought the case was closed. However, it wasn't: Not only has Liu been barred from flying, but his new status as a "dishonest person" comes alongside a slew of other restrictions.
"My life [is] very inconvenient," he told Newsweek. "I'm also not allowed to purchase property, I can't send my daughter to a good school or travel on high-speed trains."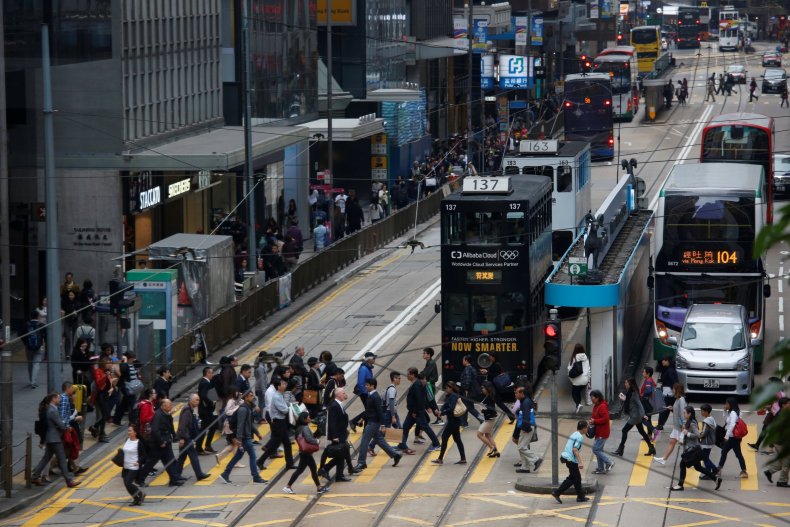 Liu was surprised to find he had been caught up in China's so-called social credit system, a scheme first proposed in 2014, when Beijing announced that it would use data to monitor and rank the behavior of its citizens, rewarding those that score high and punishing those that score low. Under the system, the elite will gain access to better social privileges and those who rank closer to the bottom will effectively be second-class citizens. By 2020, the scheme is set to become mandatory for all 1.4 billion of China's citizens.
China will begin applying an extension of the system to flights and trains to stop millions of people who, like Liu, have committed misdeeds from taking such transport for up to a year. The rule, which will come into effect on May 1, is in line with President Xi Jinping's vision to enable the "trustworthy to roam everywhere under heaven while making it hard for the discredited to take a single step."
It sounds like the plot line straight off "Nosedive," an episode from the futuristic dystopian TV show Black Mirror, which depicts a fictional society where citizens are assigned a rating judged by their surrounding peers. Although unlike the show, the implied threat isn't the tyranny of the crowd but state power.
Beijing claims the system's intention is to promote a more trustworthy and harmonious society. Nevertheless, critics say the program is just a new tool to control market and political behaviors.
"The social credit system is an evolving system of total control that is going to be implemented by Xi's government to promote good behavior and to punish bad behavior," Maya Wang, a senior researcher at Human Rights Watch, told Newsweek. "As it continues to form, more abuses will follow."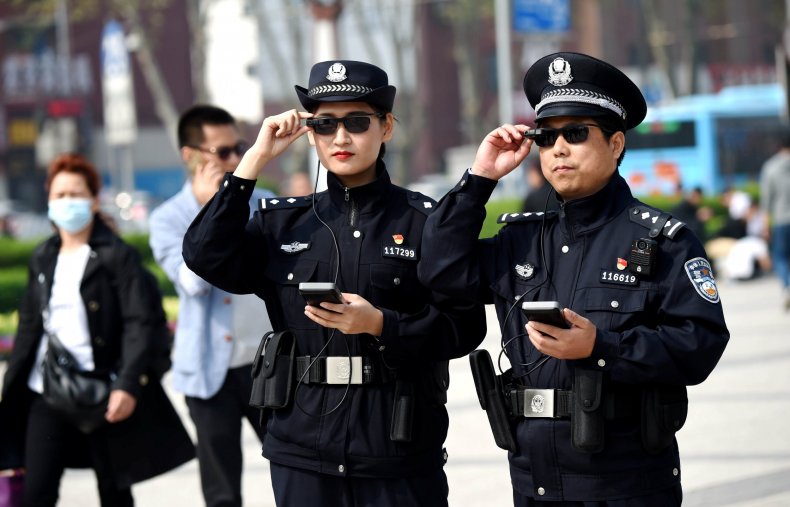 Although the social credit's founding document says a final system will be rolled out by 2020, Wang doubts that a national social credit system will be ready in the next few years.
"I think the vision is more ambitious than what they will end up with," Wang said.
Meanwhile, as a national system is still being designed and realized, local governments have launched their own pilot versions to test out various methods on citizens. In Shanghai—the country's largest city— not visiting parents often, parking illegally, falsifying personal history when registering for a marriage and illegally selling train tickets are bad behaviors that could lower a person's credit score.
In Suzhou, in southeast China, the government rates its citizens on a points system that ranges from zero to 200, with all participants starting at 100. In 2016, police revealed that the top-rated citizen, who donated over one liter of blood and volunteered over 500 hours of work, was on 134 points. Citizens can obtain prizes with their points, such as discounts on public transport or the ability to skip to the front of a line in hospitals.
Suzhou authorities warned that the next step may be to extend the scheme to punish citizens for minor transgressions, such as dodging transport fares, failing to turn up to a restaurant booking and cheating in video games.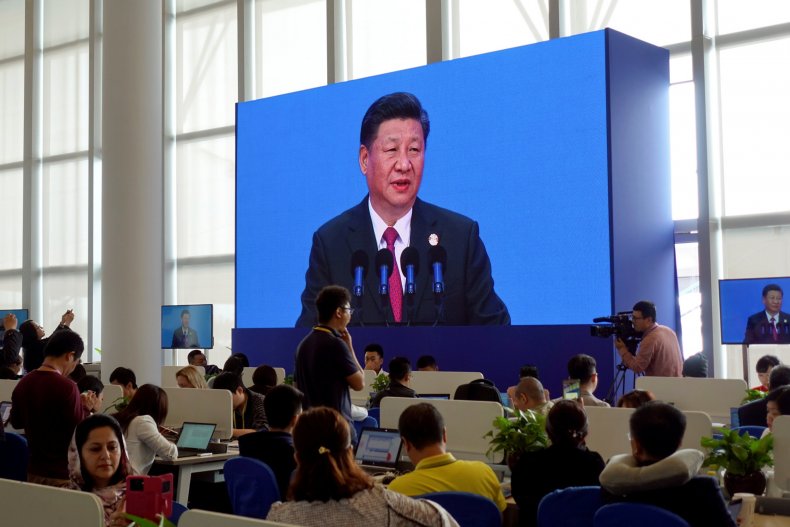 Chinese e-commerce companies are also running parallel pilot programs using advanced technology, such as facial recognition, to profile their customers. In 2015, the People's Bank of China authorized eight businesses to experiment with individual credit reporting while the government took a watch-and-learn approach.
Sesame Credit, a company linked to technology giant Alibaba, allocates a credit score between 350 and 950, from lowest to highest, based on five factors: a user's ability to fulfill their contractual obligations, credit history, personal characteristics, behavior and preference and interpersonal relationship.
A person's shopping habits, who they are friends with and even how they choose to spend their time contributes to their overall score. "Someone who plays video games for 10 hours a day, for example, would be considered an idle person," Li Yingyun, Sesame Credit's technology director, said. "Someone who frequently buys diapers would be considered as probably a parent, who on balance is more likely to have a sense of responsibility."
Although the company refuses to reveal the complex algorithm it employs to calculate the number, millions of people have already signed up to the program. Sesame Credit claims on its website that it does not share its data with official authorities.
"Sesame Credit's purpose is to bridge the 'trust gap' between consumers and businesses... users of Alipay are offered Sesame Credit on an entirely opt-in basis," a representative of the company said, in an email to Newsweek.
If the Chinese government extracts a cohesive national system from the pilots' schemes and successfully implements it across the country, as planned, the Communist Party of China (CPC) will be able to monitor and shape the behavior of all its citizens. In other words, Xi will have total "social and political control," Samantha Hoffman, an independent analyst and visiting academic at Mercator Institute for China Studies, told Newsweek.
"The system's number one objective is to keep the party in power," Hoffman said.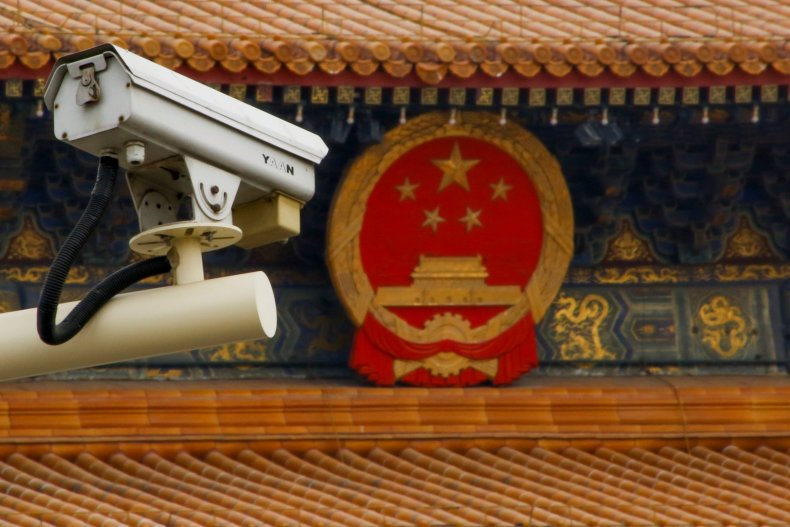 Professor Steve Tsang, a political scientist and director of the SOAS China Institute, told Newsweek that another aim is to align citizen's behaviors with the CPC's vision. "Good and bad is determined entirely by the leadership of the communist party in power in China today," Tsang said. "Whatever Xi Jinping likes is good. Whatever Xi Jinping doesn't like is bad."
Tsang noted: "If you challenge the right of the parties to govern China, then you are wrong and will get negative social credit."
Many activists believe individual rights will be increasingly violated if and when the system is eventually rolled out. Some have even compared social credit to the authoritarian state as described by George Orwell's dystopian novel, 1984. There are also fears that the system will facilitate widespread corruption and give rise to black market credit hackers. But all that remains purely speculative, for now.
In the meantime, Liu is fighting an uphill battle with Beijing's rigid bureaucratic system to get his name off the blacklist.
"I have been working with my lawyer to resolve my case but it's practically impossible to argue with the Chinese government," he said. "When the travel ban [is enforced in May] I will have no choice but to catch really slow trains."