China Space Station First Step in Country's Plans to Colonize Space
China's far-reaching ambition for a permanent presence in outer space began in earnest on Thursday with the launch of its first crew bound for a new space station.
It signals a great leap forward for the country's burgeoning space program, which took its first step beyond Earth's atmosphere when it launched the satellite Dongfanghong 1, or China 1 in the West, in April 1970.
Fast-forward half a century, the People's Republic of China finds itself among the world's history-making space powers.
Accordingly, it has already articulated plans for prolonged missions in low Earth orbit, then on the moon and Mars.
In January 2019, China became the first nation to put a rover on the far side of the moon, landing Chang'e 4—named for the mythological Chinese goddess who resides there—in the permanent shadow facing away from Earth due to tidal locking.
Last December, its Chang'e 5 probe returned to Earth bearing the first lunar samples in 44 years.
With phase three of the Chinese Lunar Exploration Program now complete, the China National Space Administration (CNSA) is looking to launch three more moon missions between 2023 and 2027. Their purpose is the exploration of the lunar south pole, where China plans to construct a moon base—with Russia's help—by 2030.
On Wednesday, officials from CNSA and Russian space agency Roscosmos unveiled their roadmap for the joint International Lunar Research Station. They plan to partner over the next decade and return humans to the moon for the first time since the United States' final Apollo mission in 1972.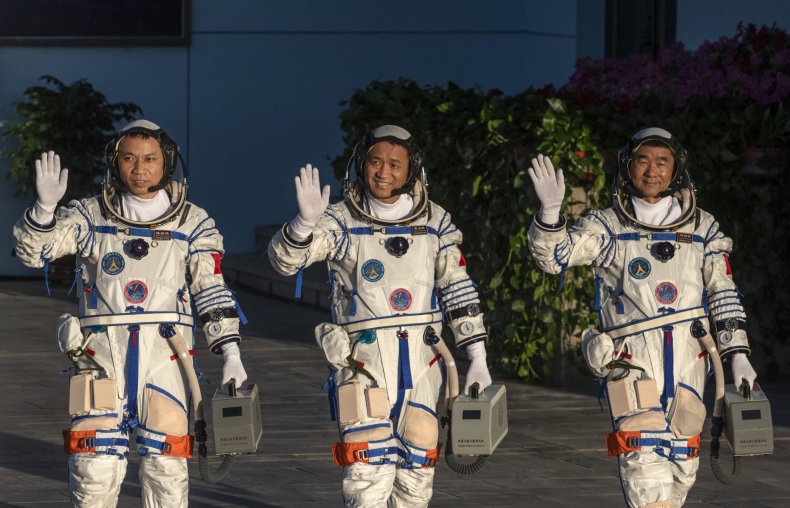 Like the U.S., China's plans also extend further into the solar system. It became only the second country to put a working rover on Mars when Zhurong—named after the god of fire—touched down on the red planet on May 14.
Last Friday, Zhurong was celebrated by the public when it beamed back a symbolic selfie showing the Chinese flag on the Martian surface.
Following the success of its Tianwen-1 ("Questions to Heaven") mission to Mars, CNSA wants unmanned missions to begin returning Martian rock samples to Earth within the next two decades—its next rover is scheduled for 2028.
Between 2040 and 2060, China's space agency plans to send crewed missions with the goal of establishing a sustained human presence on the planet after that.
China could well be beaten to both tasks. NASA and the European Space Agency (ESA) have already revealed mission designs that include bringing back samples collected by the rover Perseverance in the 2030s. Meanwhile, SpaceX CEO Elon Musk says he is selling all his belongings in order to fund a 1-million-strong Mars colony by 2050.
China's plans to colonize space will inevitably begin closer to home. Thursday's launch of Shenzhou-12 ("Devine Vessel") atop a Long March-2F Y12 rocket in the Gobi Desert was its first manned mission in five years.
If all goes according to plan, astronauts Nie Haisheng, 56, Liu Boming, 54, and Tang Hongbo, 45, will embark on the country's longest-ever space mission, lasting three months, and take part in two planned spacewalks.
The crew will be the first to occupy and test the living quarters and life-support systems onboard Tianhe ("Harmony of the Heavens"), the core module of the Chinese space station that was sent into space on April 29.
When fully assembled at the end of next year, China's Tiangong ("Heavenly Palace") is expected to outlast the International Space Station—which is due to retire as early as 2024 after a quarter century in service.
There will be a total of 11 launches in the intense program to build Tiangong: four manned missions, four cargo launches and three module launches, after which China will be able to maintain a permanent presence starting in late 2022.
The Tianzhou-3 ("Heavenly Ship") cargo launch is scheduled for this September, while Shenzhou-13 will go a month after that. Wentian ("Quest for Heavens") and Mengtian ("Dreaming of Heavens"), the two experiment modules that will complete China's T-shaped space station, will be sent up in the second and third quarters next year.
When the ISS is decommissioned, Tiangong will be the only laboratory in space for many years. To complement its studies of deep space, China also intends to launch a telescope module Xuntian ("Touring the Heavens") in 2024.
Before that, however, NASA, ESA and the Canadian Space Agency will first put the James Webb Space Telescope in orbit this November. It will succeed the Hubble Space Telescope, launched 31 years ago.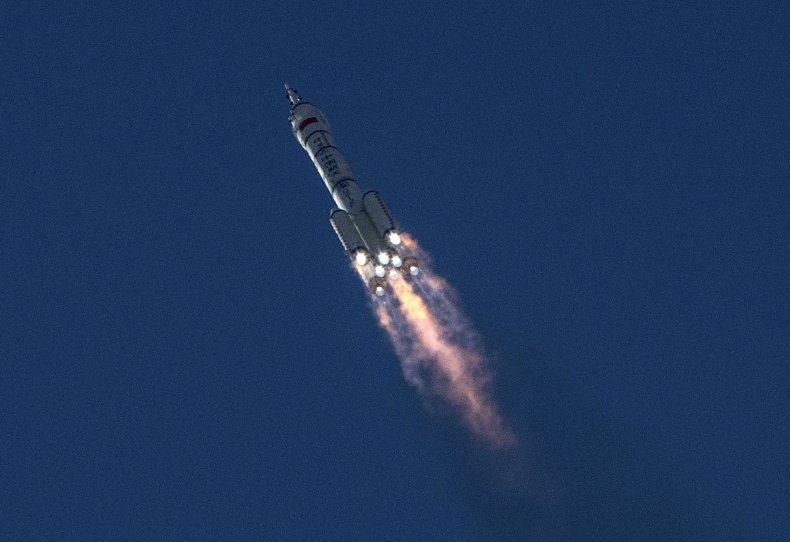 Tiangong will be a landmark achievement for Bejing's larger space ambitions. Due to U.S. political objections, Chinese taikonauts have never participated in the ISS.
Some observers have warned of China's goal of one day dominating space and becoming its sole arbiter by wielding technological superiority.
Concerns have also been raised about the lack of transparency beyond its stated ambitions, and the likelihood of space exploration being linked to efforts to modernize its military by 2049.
Ye Peijian, the chief designer of China's lunar program, is most often cited when wary analysts describe the country's darker motives.
In a 2019 interview with China's state broadcaster CCTV, he likened Beijing's space dream to its pursuits of territorial claims over the Japan-controlled Senkaku Islands and the Philippine-claimed Scarborough Shoal—known by the Chinese government as the islands Diaoyu and Huangyan, respectively.
Ye said: "The universe is an ocean, the moon is Diaoyu Island, [and] Mars is Huangyan Island. If we don't go now when we can, then future generations will blame us. If others go, they will take over, and you won't be able to go even if you wanted to. This is reason enough."
Current comparisons show China's space program is still a distance away from U.S. technical and innovative standards. America also has a far greater budget, but that may not last forever.
In a January paper for the French Institute of International Relations, researcher Marc Julienne concluded that China's space ambitions were built on the pillars of national development, military empowerment and great-power competition.
"Besides building national pride and international prestige, space is a strategic field where Beijing needs to fill the technological gap with the US, and where it is searching for US vulnerabilities," he wrote.
Newsweek has contacted CNSA for comment on its upcoming missions.