China Speaks Out About Montana Spy Balloon
Beijing said on Friday it is "assessing the situation," after a suspected Chinese spy balloon was detected over Montana, having made its way over Alaska's Aleutian Islands and Canada.
On Thursday U.S. officials said they were confident the "high-altitude surveillance balloon," came from China.
Addressing a press conference Pentagon spokesman Brigadier General Patrick Ryder said the balloon is "well above commercial air traffic and does not present a military or physical threat to people on the ground."
The Chinese foreign ministry stated it is "assessing the situation," adding "both sides are calm and cautious," according to South Korean news agency Yonhap News.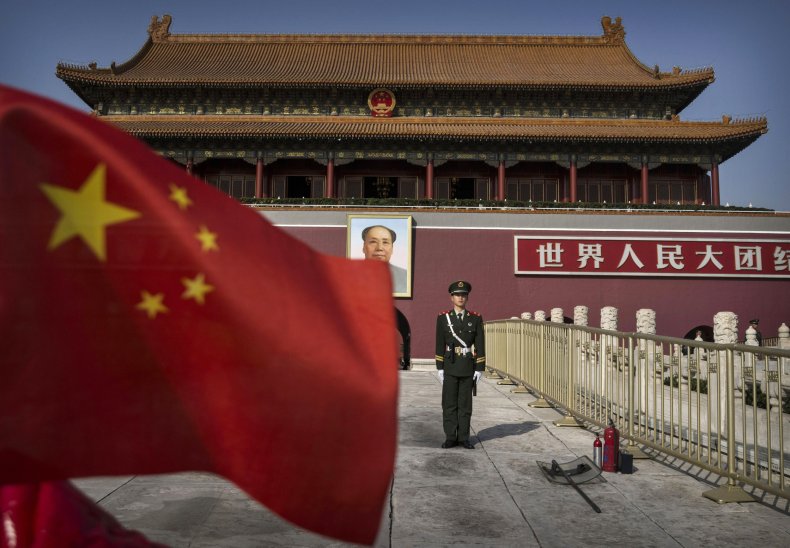 The balloon is being tracked by the North American Aerospace Defense Command (NORAD), though authorities haven't disclosed its exact position to the public.
Montana hosts the Malmstrom Air Force Base, one of just three U.S. Air Force bases that maintain and operate Minuteman III intercontinental ballistic missiles, sparking speculation that the balloon may be trying to observe the missile silos.
Senior U.S. military figures, including Defence Secretary Lloyd Austin and General Mark Milley, America's most senior soldier, met on Wednesday to discuss the threat.
According to the Washington Post, U.S. authorities had been tracking the balloon for several days before making its existence public.
They reportedly considered shooting it down, but advised President Biden the risk to people on the ground from falling debris would be too high.
Reacting to the news, Montana Governor Greg Gianforte commented: "I received an informational briefing yesterday on the situation involving a suspected Chinese spy balloon flying over Montana.
"From the spy balloon [to the] Chinese Communist Party spying on Americans through TikTok to CCP-linked companies buying American farmland, I'm deeply troubled by the constant stream of alarming developments for our national security."
In a joint statement, Representatives Mike Gallagher and Raja Krishnamoorthi, the Republican and Democrat who head the House select committee on China, said the incident shows the threat from Beijing "is not confined to distant shores, it is here at home and we must act to counter this threat."
The pair described the balloon as a "violation of American sovereignty," adding: "The Chinese Communist Party should not have on-demand access to American airspace."
Secretary of State Anthony Blinken is due to visit China next week, the first visit to the country by a cabinet secretary from the Biden administration.
A number of prominent Republicans hit out at President Biden after news of the spy balloon broke, urging him to take a more robust position in response.
House Speaker Kevin McCarthy tweeted: "China's brazen disregard for U.S. sovereignty is a destabilizing action that must be addressed, and President Biden cannot be silent. I am requesting a Gang of Eight briefing."
The 'gang of eight' are politicians in Congress who can expect to receive briefings on classified intelligence from the executive.
This consists of the Democratic and Republican leaders in both the Senate and House, along with the chairs and ranking minority members of both the Senate and House committees on intelligence.
Meanwhile, outspoken Georgia Representative Marjorie Taylor Greene urged Biden to "shoot down the Chinese spy balloon immediately," adding: "President Trump would have never tolerated this."
The Chinese foreign ministry has been contacted for comment.
Update 2/3/23 6:00 a.m. ET: This story has been updated with additional information.