China Has Spies Across U.S. Universities and FBI is Constantly Monitoring Them, Director Wray Says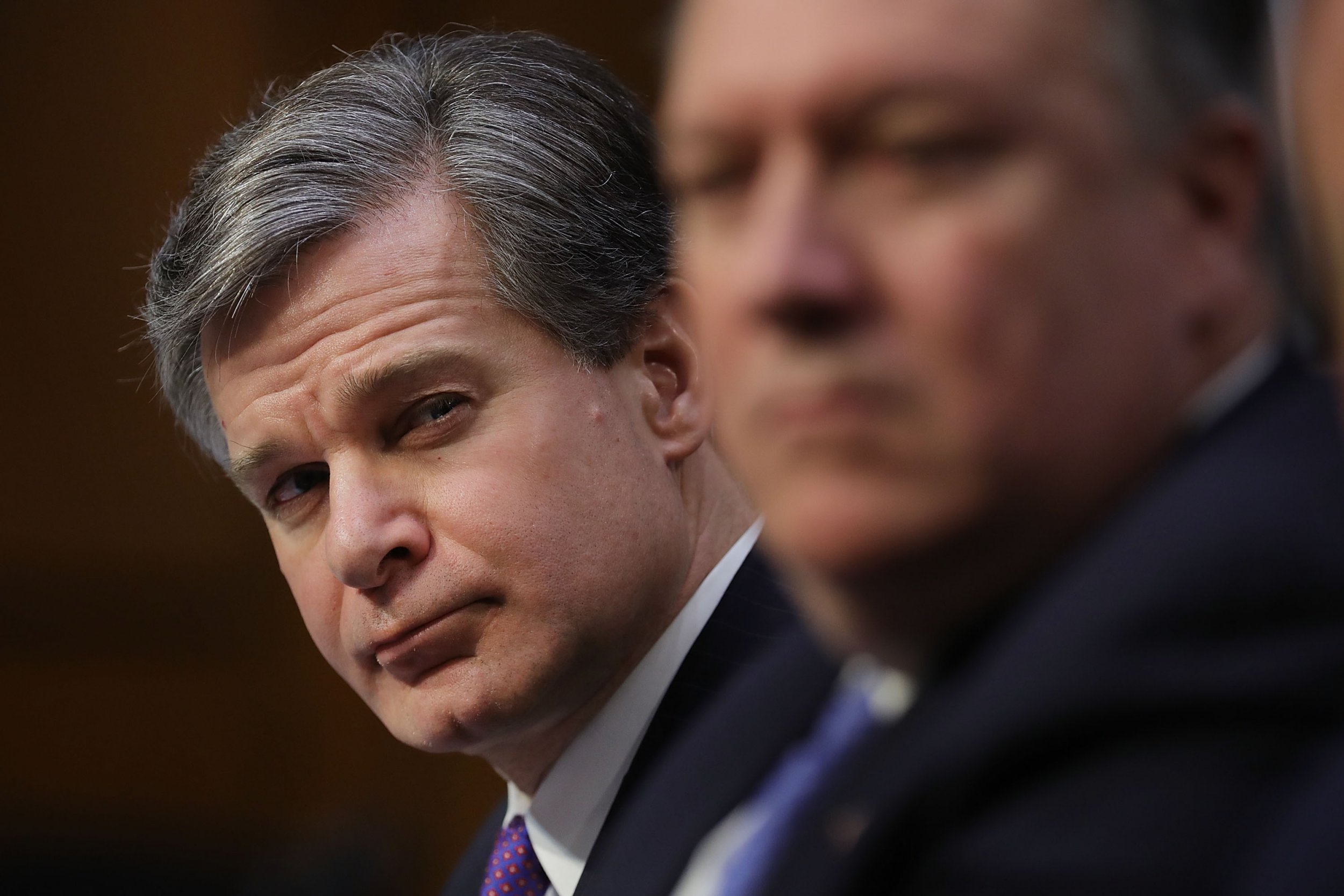 Chinese intelligence operatives are littered across U.S. universities, possibly to obtain information in fields like technology. Schools have little understanding of this major predicament, FBI Director Christopher Wray said Tuesday.
Speaking before the Senate Intelligence Committee, Wray warned about possible operatives at the nation's highest learning centers who occupy various positions like "professors, scientists, [and] students," according to McClatchy DC. The vast network of Chinese operatives, Wray said, requires participation from each of the FBI's field offices around the country.
Wray said the FBI is also monitoring academies within universities that are sponsored by the Chinese government. Though, he said, such institutions seem unaware of who could be spying on their campuses.
"I think the level of naiveté on the part of the academic sector about this creates its own issues," Wray said. "They're exploiting the very open research and development environment that we have, which we all revere. But they're taking advantage of it."
Across the country, there are reportedly some 350,000 Chinese students enrolled at American universities, or 35 percent of the one million foreign students in the country, according to McClatchy.
Wray stated the U.S.' innovative culture was one reason for why China was trying to penetrate the country's top schools.
"Because America is the land of innovation, there's a lot of very exciting stuff that's happening in terms of smaller start-up companies," Wray said.
He added that a certain unfamiliarity with China's attempts has left universities open to such counterintelligence work, but that educating the educators could prove useful.
"I think the private sector is not used to spotting [this]. And so a lot of it is trying to educate them about what to be on the lookout for," he said.
Wray sat before the committee along with other top members of the U.S. intelligence community, including Director of National Intelligence Dan Coats and CIA Director Mike Pompeo.
The panel also explained how Russia was already actively meddling in the 2018 midterm elections much like it did in 2016.