At Least 39 Injured After Stabbing at School in China
At least 39 children and teachers have been stabbed by a security guard at a nursery in southern China.
According to Chinese state media, 37 students and two adults were injured in the Thursday-morning attack at the school in Cangwu County, in the southern province of Guangxi at 8.30am local time.
The suspect is currently in police custody, with the motive behind the attack as of yet unclear.
The two adult victims, along with the school principal and another security guard were seriously injured in the attack, according to a statement by the Wuzhou municipal government at noon.
A statement by Wangfu People's Government named the suspect as Li Xiaomin.
He is believed to be around 50 years old and was pictured being led away in handcuffs by uniformed police.
Eight ambulances were sent to assist the rescue operation, the municipal government said.
Following a spate of deadly school attacks in 2010, China decided to upgrade security at schools by installing gates and hiring security guards.
Meanwhile, China has nearly tested every single one of the 11 million residents in the city of Wuhan for COVID-19, the city that was the center of the global outbreak and one which has become the focal point for researchers and the world's governments.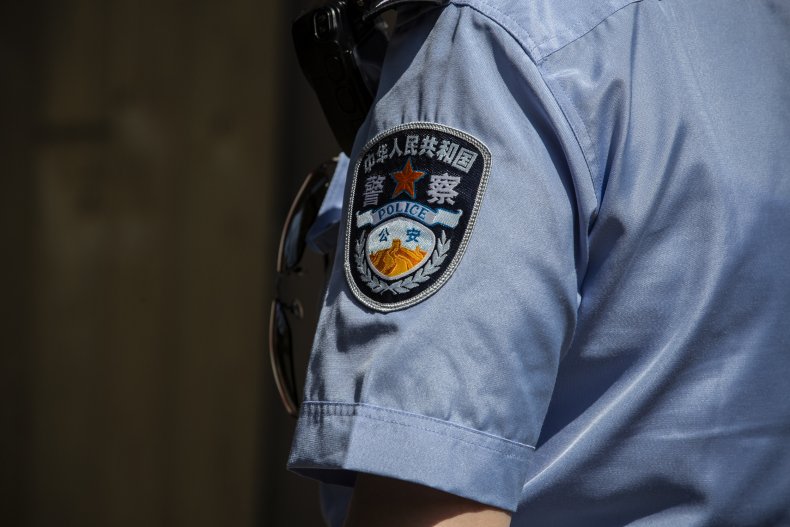 The upscale in mass testing, carried out in the second half of May, focused on every citizen not yet tested and excluded children under the age of six.
According to Chinese officials, no new cases of COVID-19 were discovered from the city-wide testing effort, however 300 people who were found to have the virus without showing symptoms were placed in self-isolation.
China does not count asymptomatic cases as confirmed cases.
National Health Commission expert Li Lanjuan said: "This is extraordinarily rare anywhere in the world.
"It not only shows confidence and determination in the fight against the epidemic in Wuhan, but has also provided reference to other cities for their prevention."
According to the executive deputy mayor of Wuhan, Hu Yabo, said the city spent 900 million yuan ($126m) on the tests.
Meanwhile, air pollution in China has returned to pre-pandemic levels, according to data from the Centre for Research on Energy and Clean Air (Crea).
Concentrations of fine particles (PM2.5) and nitrogen dioxide (NO2) across China are now at the same levels as one year earlier, with fears that such a trend could be replicated across Europe as lockdown restrictions are eased.