China State Media Mocks U.S. for Gifting 480 Vaccine Doses to Trinidad & Tobago After They Gave 100K
A Chinese state media bureau chief and columnist on Monday took a shot at America after the U.S. embassy in Trinidad and Tobago announced that the U.S. had made a donation of 80 vials of the Pfizer-BioNTech COVID-19 Vaccine to their country.
Chen Weihua, the EU Bureau Chief and a columnist for China Daily, tweeted a response to the U.S. embassy. "That is more like the amount of donating to a nursing home, not a whole country," he wrote.
Each vial of the Pfizer COVID-19 Vaccine can be diluted to contain six doses, according to updated guidance given by the FDA. Therefore, the vaccine donation to Trinidad and Tobago from the U.S. equals 480 doses. Each person needs two doses of the vaccine to be considered "fully vaccinated," so only 240 people will receive their vaccines from this donation.
"The United States is committed to assisting the Government of Trinidad and Tobago with its vaccination efforts," the embassy's tweet read. "We believe that every vaccine counts."
The government of Trinidad and Tobago listed its population as 1,366,725 as of 2020.
Chen's tweet appears to be mocking that a world leader like the U.S. would publicly announce a gift of this size on Twitter. The Chinese government made an initial donation of 100,000 doses of its Sinopharm COVID-19 vaccine to Trinidad and Tobago on May 19. They then sold the country an additional 200,000 doses, which are set to arrive next week.
Earlier this month, China's Ministry of Foreign Affairs stated that the country provided "more than 350 million doses of vaccines to the international community, including vaccine assistance to over 80 countries and vaccine exports to more than 40 countries." A breakdown published by Bridge Consulting shows that approximately 22 million doses have been donated, and 742 million have been sold.
Last Thursday, President Joe Biden announced that the U.S. will donate "half a billion Pfizer vaccines to 92 low- and lower middle-income countries and the African Union," though he did not give details.
Dr. Amery Browne, the Minister of Foreign and Caricom Affairs spoke to Trinidad and Tobago's Senate on Friday, saying "We've got 100,000 doses from China, 40,000 doses from India, 2,000 from Barbados, 16,000 from St Vincent and the Grenadines, 9,000 from Bermuda, 10,000 from Grenada," as reported by Trinidad and Tobago's Newsday.
"The majority of doses so far have been acquired free of charge," he said.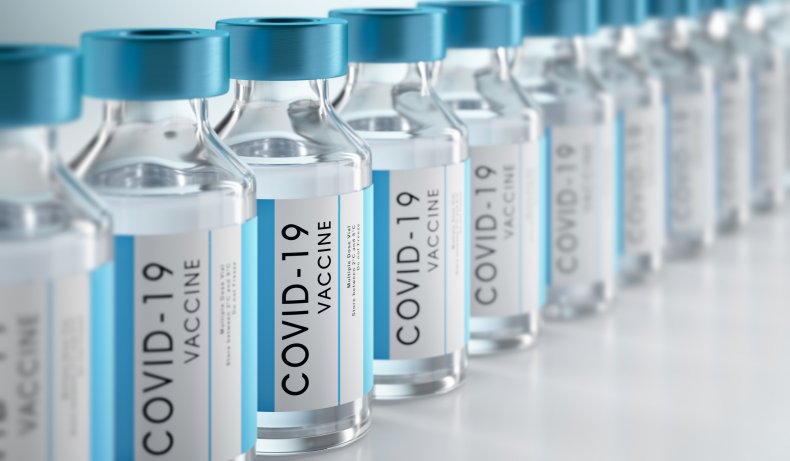 These totals do not include several vaccine deliveries that the Caribbean nation has scheduled.
Browne said that 800,000 one-dose Johnson & Johnson vaccine doses are scheduled to arrive in August from Africa Medical Supplies Platform. He also said that Prime Minister Keith Rowley is working "to advance the arrival of those doses."
Browne also mentioned that members of the Airguard were conducting vaccine donation collections from "generous neighbours." He added that a potential donation could be coming from the U.S. Global Program, after meetings between Rowley and U.S. officials, including Kamala Harris.
Newsweek reached out to the U.S. Embassy in Trinidad and Tobago for comment.