China State Media Warns U.S. Defending Taiwan Would Be 'Death Blow' to American Soldiers
Amid escalating tensions between the United States and Taiwan, the Global Times, a Chinese state media publication, warned that America's involvement in Taiwan's secession would be deadly for American troops.
Beijing considers the reunification of Taiwan, which it sees as a province of the mainland, an integral part of the country's future, but many Taiwanese people want complete autonomy. Tensions between China and Taiwan are the worst they've been in decades and with the U.S. being a backer of Taiwan, the Pentagon criticized China's attempts to "intimidate" the island through military exercises.
Tensions between China and Taiwan have raised concerns about war breaking out and the potential for the United States to get dragged into an armed conflict. The Global Times editorial board warned the U.S. against getting involved, writing in an op-ed that America's commitment to Taiwan isn't as strong as China's.
"Washington will never fight to the death with the Chinese mainland for the island's secession," the Global Times wrote. "Over these issues, we dare fight to death against anyone who challenges and obstructs us."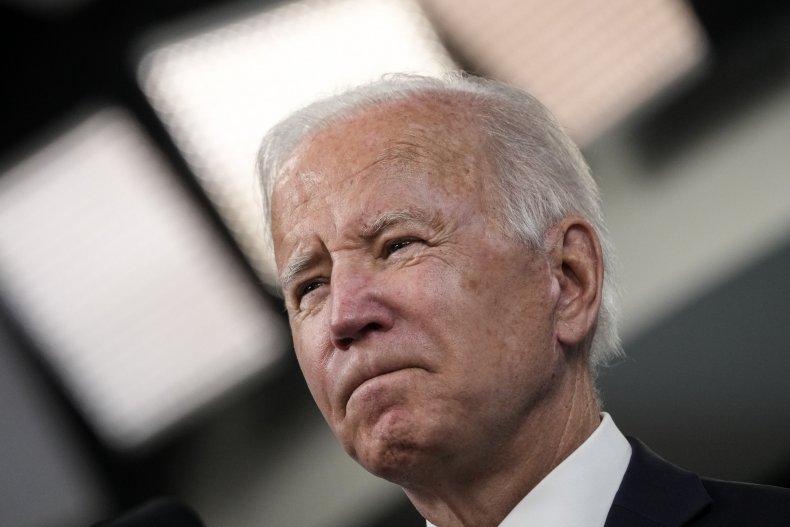 The United States has been increasing support for Taiwan and on Tuesday, Ned Price, a State Department spokesperson, said America is committed to "deepening ties" with Taiwan. America's relationship with Taiwan includes providing military and political support for the island. Officials have stopped short of promising to back Taiwan in a military conflict with China, but Price said on Tuesday support for the island is "rock solid."
The Global Times argued America isn't in a position to promise "rock solid" support and Taiwan is within "effective strike range" of China's military.
"[The People's Liberation Army] is prepared and strong enough to resist outside military interference when the Chinese mainland is determined to solve the Taiwan question," the Global Times editorial board wrote. "The US sending naval and air forces to defend Taiwan would be a death blow to US soldiers."
Taiwan's defense ministry warned China it would mount strong countermeasures to China's military drills if forces moved closer to the island. China's been conducting breach landing and assault drills on the mainland directly across from Taiwan.
China defended the drills as being provoked by Taiwan and "external forces" and in an attempt to intimidate Taiwan, the Global Times warned Taiwan not to believe America will come to its aid if a war breaks out. Saying Washington can't "afford to protect Taiwan," the Global Times called the belief the U.S. will stand by Taiwan an "illusion."
Hoping to deter the U.S. from getting involved in what China sees as none of its business, a hot button for Beijing, the Global Times reminded the world of its status as a nuclear power. This "reality" of Beijing's ability to launch a nuclear attack will "contain the US' evil thoughts," according to the Global Times.
Having consistently built up its armed forces, China's positioning itself to reclaim Taiwan, according to Taiwan's Defense Minister Chiu Kuo-cheng. Chiu told parliamentarians last week that China's armed forces would have the capability to invade Taiwan by 2025.