China Stays Hushed, IOC Mum on Peng Shuai Case as Beijing Olympics Loom
The best winter athletes in the world will meet two months from now in China for the 2022 Winter Olympics. Two of the biggest stories swirling around the upcoming Beijing Games have nothing to do with ice skating, bobsledding, alpine skiing, curling, hockey or any other Nordic-type sport.
One has to do with a missing tennis player, and the other about human rights issues in Western China that have led to a diplomatic boycott of these Games by the United States.
More than a month ago, Chinese tennis player Peng Shuai went missing, and silent, after she posted on social media that a top Chinese Communist official allegedly sexually assaulted her.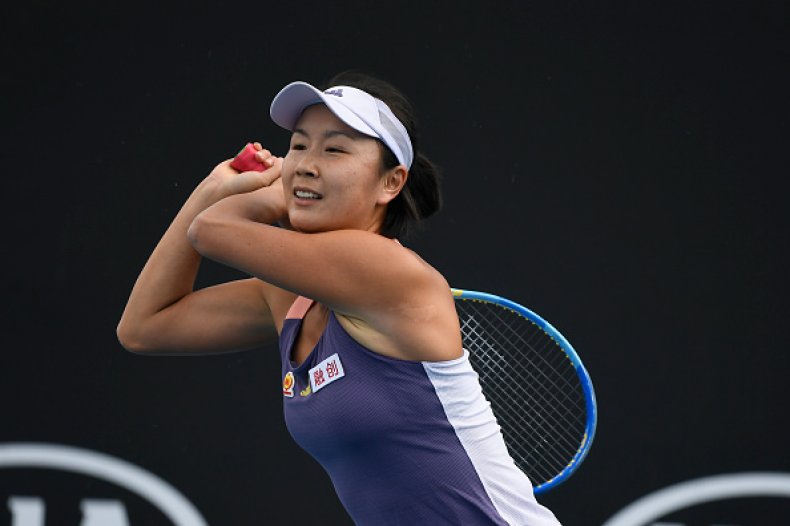 Officials from the International Olympic Committee (IOC) claimed it has spoken twice with Peng, who has reportedly had no other contact outside of China since Nov. 2, not even the Women's Tennis Association (WTA).
Recently, the WTA canceled all of its tournaments in China. On Tuesday, the IOC faced questions regarding Peng.
"We can't provide you with absolute certainty on anything. All we can do is do the best we can in the process that we believe is in the best interests of the well-being of the athlete," IOC spokesman Mark Adams said.
"We can't give assurances and we don't know the full facts," Adams continued. "It's a full road map to at least attempt to keep in touch and to see where she is."
Adams said that Peng and IOC president Thomas Bach have promised to meet for dinner in Beijing in January, just ahead of the Winter Olympics that are scheduled to begin Feb. 4 and run for two weeks in conjunction with the Chinese New Year.
Bach reportedly spoke with Peng on a Nov. 21 call. The IOC has taken criticism for not being transparent in their interactions with Peng, nor sharing any audio or video of the calls.
Tennis superstars of past and present, like Serena Williams, Roger Federer and Martina Navritilova, have shown support for Peng after the social media hashtag 'WhereIsPengShuai' gained worldwide attention.
Bach was asked Tuesday on why Peng had not reached out to either the WTA or any worldwide tennis stars who could potentially help her.
"That I obviously cannot answer because I really don't know," Bach said.
For the case of Peng, the IOC chief said the Olympic organization is "discussing" the case with the "Chinese side."
"I can assure you that all aspects of this case are being discussed with the Chinese side," Bach said, adding that this includes "talks with Chinese sports organizations and official bodies."
Juan Antonio Samaranch, who's the top IOC member administering the final Beijing preparations, said his organization still needed "to be discreet."
"We have to respect her desire for discretion also in this very difficult moment of her life. And we will do that," Samaranch said.
On Monday, the White House stated it would diplomatically boycott the Beijing Games because of "human rights" atrocities in Western China.