China Steps Up Public Video Surveillance After String of Knife and Bomb Attacks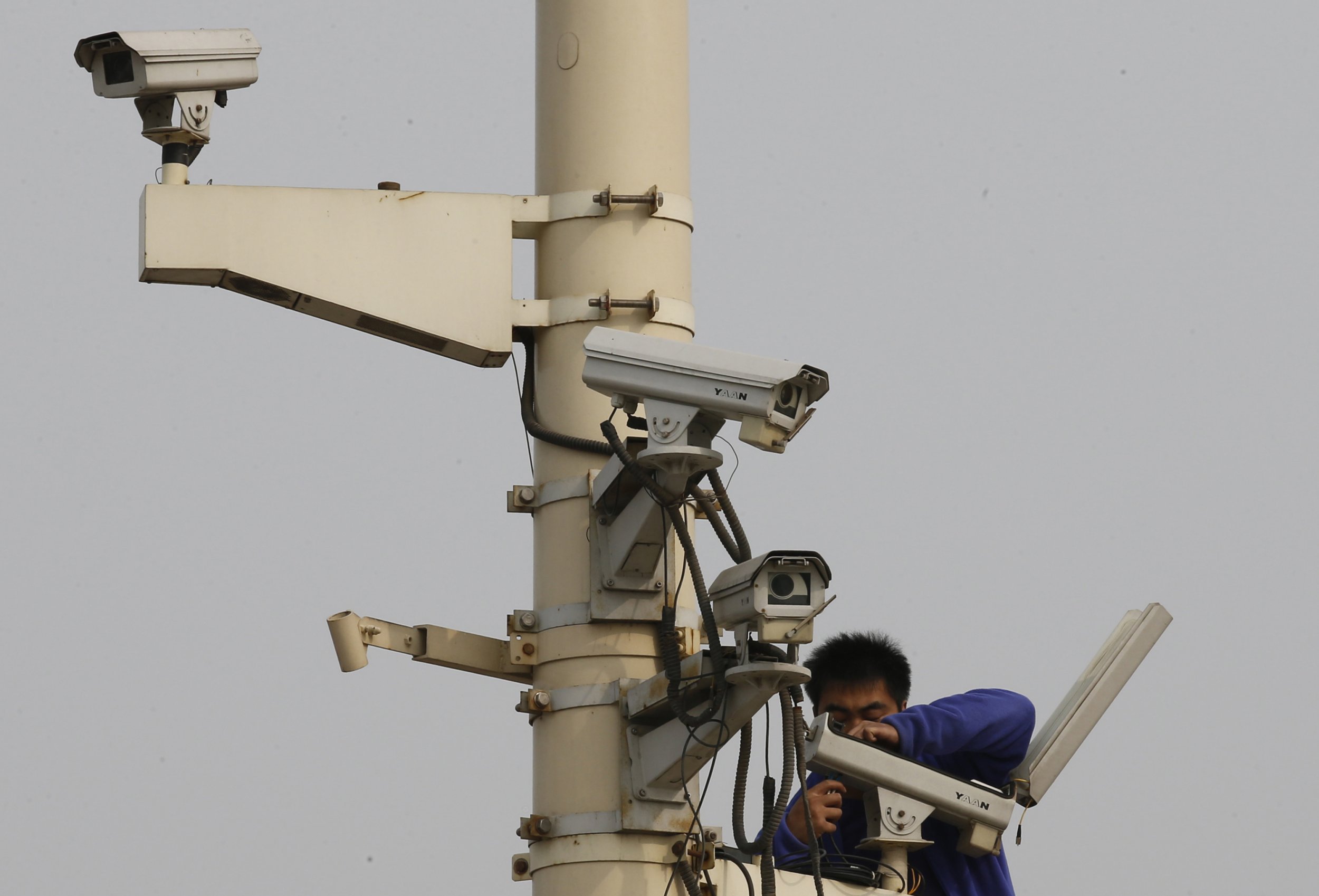 BEIJING (Reuters) - China will ensure that all key public areas are covered with video surveillance cameras by 2020 to fight crime and ensure social stability, the government said on Wednesday, part of a broader push to step up security in response to violent unrest.
China has already taken a series of measures to prevent attacks by extremists, including plans for an anti-terrorism law that would give the government broader surveillance powers and offering to pay for tips about violent plots.
Places such as roads will be fully covered by cameras and information their gather will be shared with the authorities, the country's top economic planner, the National Development and Reform Commission, said in a statement.
"Building a public security surveillance net is an important measure under the new situation to maintain national security and social stability as well as prevent and combat violent terrorist crimes," the planner said.
The plan aims to enhance public security monitoring, optimize traffic conditions and "improve social management", it added.
As part of the clampdown, last month the government said it would establish a national population database linked to ID information and credit records.
Local governments will be required to make sure the cameras work around the clock and can function effectively, the statement said.
China was rocked last year by a string of knife and bomb attacks that it has blamed on separatists from the western region of Xinjiang, which has been plagued by unrest.
Xinjiang is home to the Muslim Uighur people, who have chafed under growing restrictions from China, including on their religion, language and culture. Rights activists have criticized the government, saying the crackdown only serves to exacerbate tensions and breed extremism.
Hundreds of people have been killed in resource-rich Xinjiang, strategically located on the borders of central Asia, in violence in the past two years between Uighurs and ethnic majority Han Chinese.
China has also tightened security at hospitals and other health facilities after a spate of violence against doctors and nurses.
China Steps Up Public Video Surveillance After String of Knife and Bomb Attacks | World