China has been named the "world's top executioner" amid a fall in global execution rates, according to Amnesty International, in an annual report.
The report, released on Thursday, found that China executed more people than "the rest of the world combined" in 2017. The organization believes Beijing carried out thousands of executions last year, but the exact figure remains classified as a state secret.
Executions worldwide, not including China, dropped for the second year in a row. There were 993 recorded executions across 23 countries, a figure that is 4 percent lower than 2016 and 36 percent lower from 2015.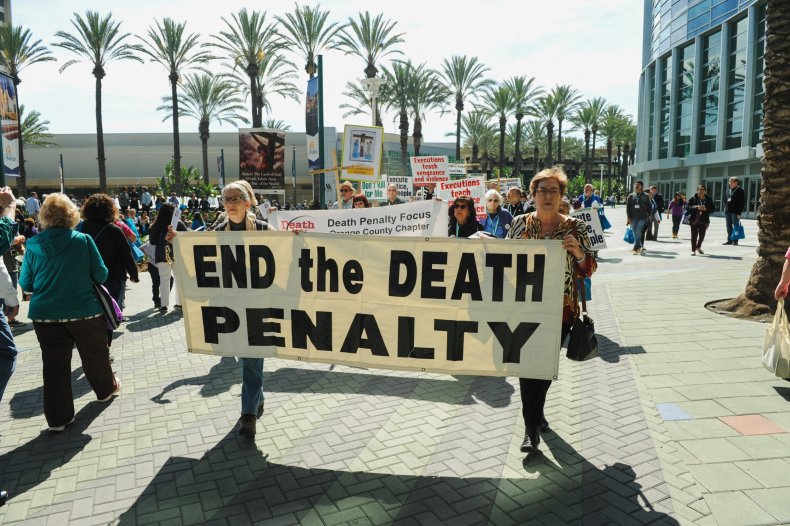 Death sentences across 53 recorded countries decreased substantially, with at least 2,591 in 2017, compared to 3,117 in the previous year, Amnesty said. At least 21,919 people are subject to a current death sentence.
Professor Steve Tsang, political scientist and director of SOAS China Institute, says Beijing is also reducing the number of executions but the Chinese government is reluctant to release the figures because it is still particularly high in comparison to other countries.
"I don't think we are seeing a rise in the number of executions in China. They are using executions less than they used to," he told Newsweek. "There is also a general tendency towards state secrecy."
Tsang added: "There are a fairly wide range of offences still subject to capital punishment in China. Murder, drug involvement, corruption in a very large scale and some economic crimes all fall under that category."
Last December, Chinese authorities sentenced 10 men to death, mostly on drug-related charges, at a sports stadium, in the southern city of Lufeng, in front of thousands of spectators. After the sentencing, they were taken away and executed.
Lucy Graham, head of Amnesty International's Death Penalty Team, told Newsweek that there is no evidence to suggest the death penalty deter others from committing drug-related crimes.
"It is illegal under international law to execute people and sentence them to death for drug-related crime," she said. "President Donald Trump's statement this year where he said he would like to see drug dealers executed was a really problematic statement."
Graham added: "It's important to note that countries in Asia, who do use the death penalty for drug-related offenses, experience the same level of drug-related crimes as countries that don't use the death penalty,"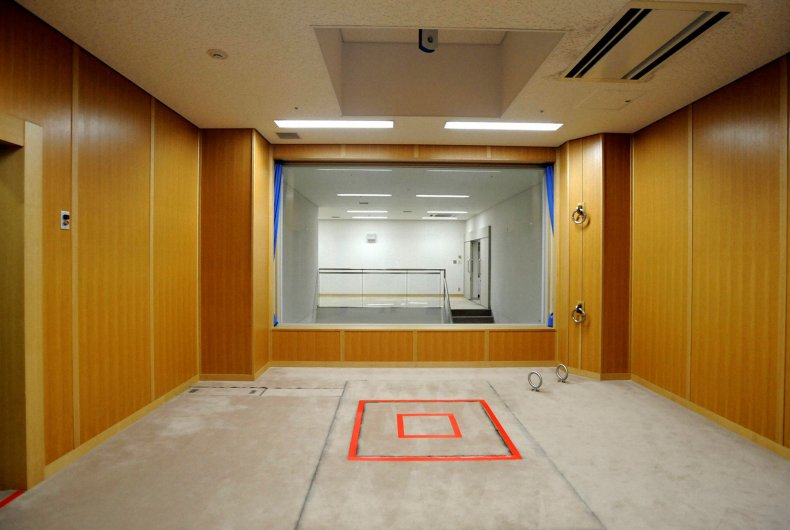 Despite dropping 11 percent from 2016, Iran holds the highest known figure, with at least 507 executions in 2017. Saudi Arabia followed in second place with a much lower figure of 146.
The number of recorded executions and death sentences increased slightly in the U.S., but remained within historically low trends, with 23 executions last year. America were also noted, alongside Japan, the Maldives, Pakistan and Singapore, for death row inmates with mental illnesses or intellectual disabilities.
The human rights non-profit said sub-Saharan Africa made "great progress" in 2017, with 20 countries having now abolished the death penalty for all crimes. "Death sentences were down substantially, there has been significant legal developments across the region, not only in 2017 but continuing onto 2018," Graham said.