China Is Stoking Racial Tensions in America | Opinion
"I can't breathe."
That was the reply on Saturday of Chinese Foreign Ministry spokeswoman Hua Chunying to her American counterpart, Morgan Ortagus, who had criticized Beijing over its moves to end Hong Kong's autonomy.
Since Friday, when President Donald Trump announced measures targeting China over Hong Kong and other matters, Beijing has waged a ferocious disinformation campaign against the United States.
The campaign is clearly a result of Beijing's new hardline approach to the world, and is possibly a sign that Chinese policymakers have run out of feasible options. In any case, relations between Washington and Beijing are about to become even more testy.
Beijing, after Trump's remarks, did not waste time hitting American political figures. "U.S. House Speaker Nancy Pelosi once called the violent protests in Hong Kong 'a beautiful sight to behold,'" wrote Hu Xijin, head of the Communist Party's Global Times tabloid, on Saturday. "U.S. politicians now can enjoy this sight from their own windows."
Hu, reveling in the rioting in American cities, did not appear constrained by historical truth. "It is a beautiful sight to behold and I commend the courage of the people there for speaking out in light of China's actions in Hong Kong these days," Pelosi said at a Congressional human rights hearing last June, after being shown a picture of the June 4 candlelight vigil in Hong Kong's Victoria Park—an event that was entirely peaceful.
Moreover, the Global Times Twitter feed Saturday asked if New York City police officers, who drove a car through a crowd and caused merely scrapes to unruly protesters, were "[p]eacekeepers or mass murderers?"
On Sunday, Hu took another step into fantasy, suggesting Hong Kong protesters were behind the unrest in the United States. "I highly suspect that Hong Kong rioters have infiltrated American states," he tweeted. "Attacking police stations, smashing shops, blocking roads, breaking public facilities, these are all routine in their protests. Vicious [Hong Kong] rioters obviously are mastermind[s] of violent protests across the U.S."
Hu offered no proof, and his assertions were almost certainly wrong—the younger Hong Kong protesters he referenced are uniformly pro-American and pro-Trump.
As National Security Advisor Robert O'Brien, speaking to ABC's "This Week" on Sunday, complained, China's regime is directly stoking racial tensions in the U.S.
Why would Beijing do that?
The regime's immediate goal, at first glance, is to counter global criticism of its impending takeover of Hong Kong, in part by drawing equivalence between its actions in that territory and American actions to quell the George Floyd protests.
If Beijing's plan was to get Americans to back off, it is not having the desired effect. On Sunday, Secretary of State Mike Pompeo promised the administration would respond to China's disinformation campaign. And on Monday, Senate Majority Leader Mitch McConnell suggested the Trump administration might, like Britain, welcome immigrants from Hong Kong.
Yet China's beef with the United States extends well past Hong Kong. There is virtually nothing that Washington does that escapes Beijing's condemnation. That's because Chinese leaders have identified America as its enemy. On May 13 of last year, People's Daily, the most authoritative publication in China, reprinted a Global Times piece that declared a "people's war" on the U.S. The declaration came along with two other especially hostile pieces in official media that same month.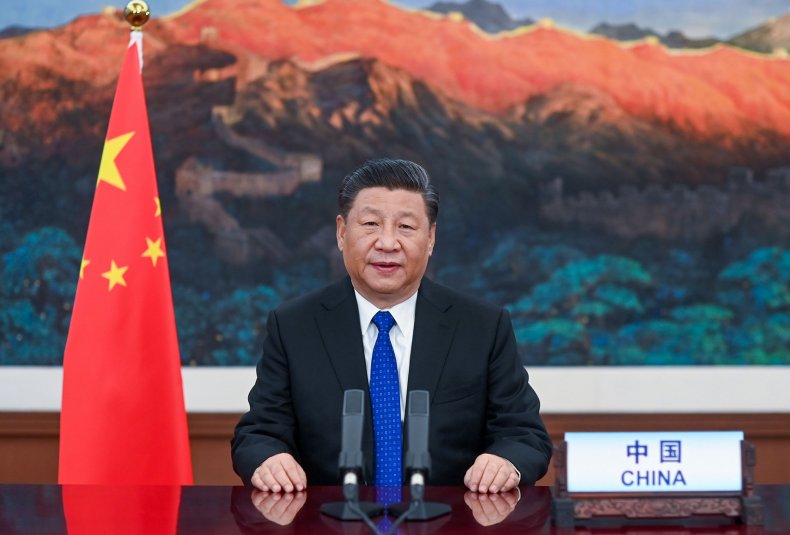 As a part of Beijing's "unrestricted warfare" against America, China has also indulged itself in Russian-type trolling. In mid-March, according to U.S. officials cited by The New York Times, Chinese operatives spread text messages and social media postings to propagate false rumors that Trump was about to invoke the Stafford Act to lock down the entire United States. American officials believe their Chinese counterparts gave orders, in the words of the paper, to "engage in a global disinformation campaign around the virus."
Beijing, in short, has been trying to surreptitiously exacerbate social divisions and racial tensions, something that it did in the open in Canada in January of last year when its then-ambassador, Lu Shaye, tried to mobilize those of Chinese origin against "white supremacy."
In the 2016 presidential election in the U.S., Chinese influence operations were tame. Two years later, Beijing, focusing on tariffs, was active in supporting those in opposition to Trump. As a part of this effort, Beijing in September placed a four-page advertisement in the Des Moines Register. Chinese officials essentially summoned a gaggle of senior Wall Streeters to the Chinese capital that month to plan strategy on trade issues. Wang Yi, China's top diplomat, met with Henry Kissinger on the sidelines of the U.N. General Assembly in September in a meeting that Beijing heavily promoted. China targeted Trump's political base with retaliatory tariffs.
What China did not do—at least to our knowledge—was employ Russia's social media tactics. Then-Director of National Intelligence Dan Coats alluded to China's cyber influence activities, in September of that year calling them "unprecedented in scale." It appears Beijing made preparations to launch a Russian-style operation in the U.S., but did not set it in motion.
Now, that surreptitious operation is moving forward in America, in conjunction with a campaign of deception. The disinformation campaign is a "river of insanity," a professor of international relations told nationally syndicated radio host John Batchelor on Monday. It is insane—and perhaps a bit desperate—for China to take on the United States in such a provocative way.
Even if Beijing succeeds in defeating Trump on November 3, what will Beijing have accomplished in the long run? Maliciousness is never a good look, and Americans of all political stripes will remember.
Gordon G. Chang is the author of The Coming Collapse of China. Follow him on Twitter @GordonGChang.
The views expressed in this article are the writer's own.