China Suspends North Korea Flights and Closes Main Road Between Them amid Nuclear Tensions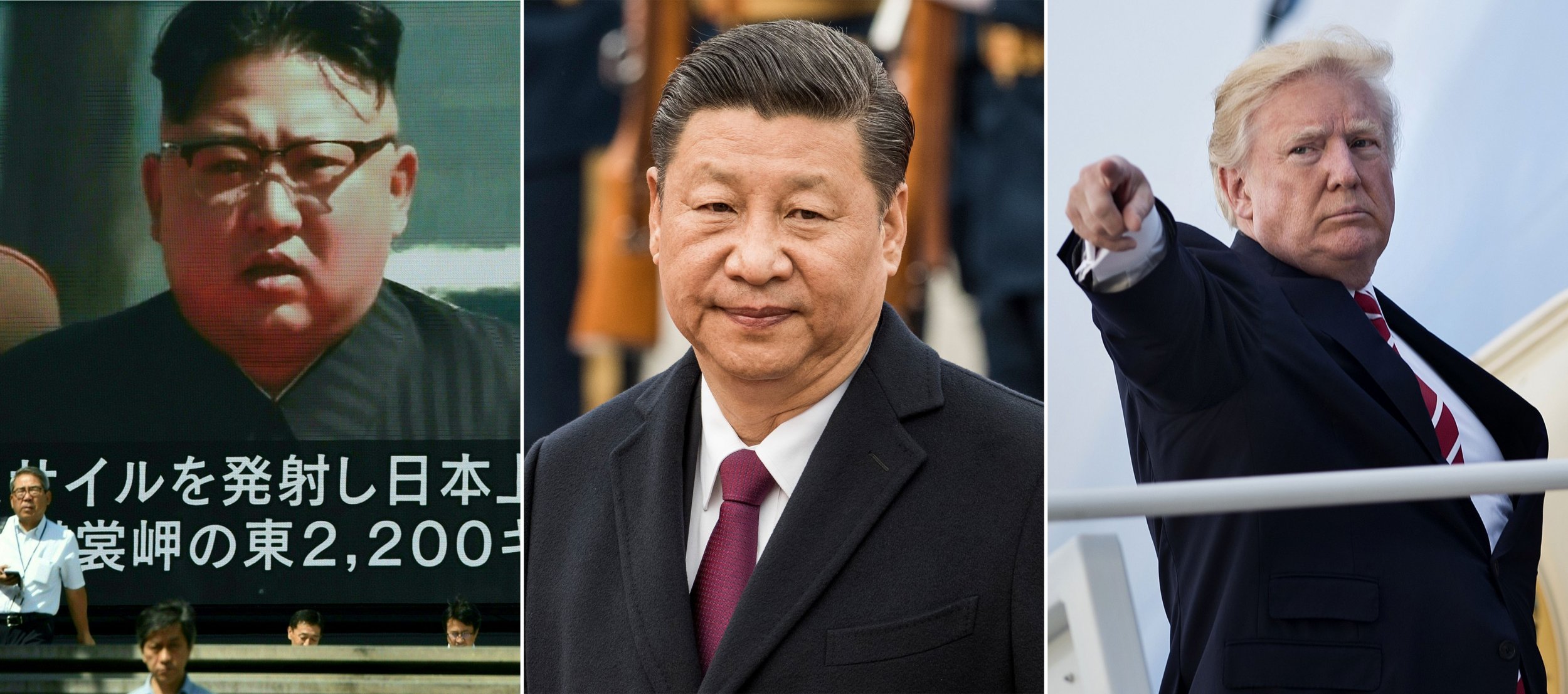 China further isolated North Korea on Friday by closing the main road between them just a few days after the state-owned airline Air China indefinitely suspended flights from Beijing to the reclusive country.
The China-North Korea Friendship Bridge is closed for "maintenance" and will be reopened once the necessary repairs are made, Foreign ministry spokesman Geng Shuang said, without offering a timeline. Meanwhile, the decision to suspend flights, announced Tuesday, was reportedly linked to a lack of demand. An official in the company's Beijing-based press office, who refused to give a full name, simply told Reuters on Wednesday "business was not good" as he explained the decision.
Correspondingly, companies in China that offer tours of North Korea have reported a sharp decline in business in recent months, blaming the drop on the "political drama." Simon Cockerell, the general manager of Beijing-based Koryo Tours, recently told South China Morning Post he's seen a 50 percent drop in business compared to last winter.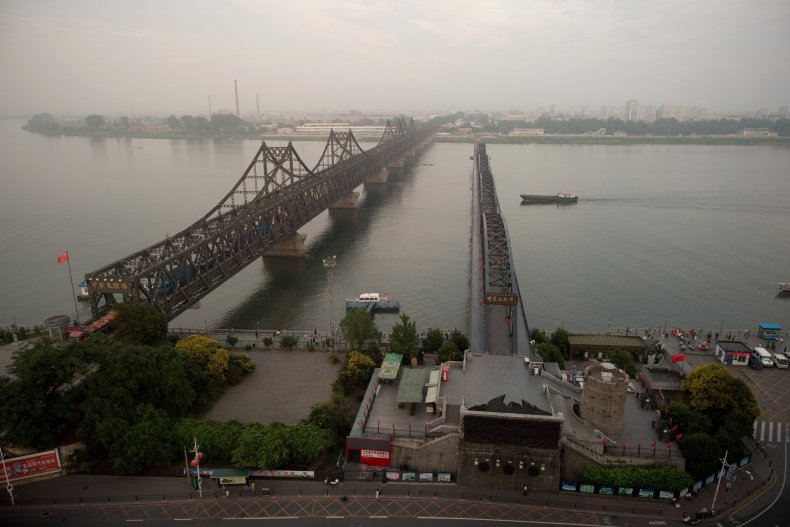 China is North Korea's top trading partner and most important ally, but the relationship has been strained by Kim Jong Un's erratic behavior and nuclear ambitions. In 2017, North Korea has conducted a record number of missile tests and carried out its sixth and most powerful nuclear test ever in early September. This has led to the United Nations, with the participation of China, to enforce new sanctions on Pyongyang. North Korea's provocative actions have also resulted in an ongoing war of words between President Donald Trump and Kim.
During a recent 12-day trip to Asia, Trump -- who's often been accused of being too over the top in his rhetoric toward North Korea -- urged China to continue to pressure Kim to step away from his nuclear program. Last week, a senior Chinese envoy was sent to Beijing to attempt to rekindle relations and discuss the recent tensions. Trump hopefully tweeted about this on November 16: "China is sending an Envoy and Delegation to North Korea - A big move, we'll see what happens!"
But few details of the envoy's trip have been made public and it's unknown if he even met with Kim during the visit. Some have suggested the North Korean leader deliberately avoided meeting the envoy as a snub to Chinese President Xi Jinping. A high-level North Korean defector, Ri Jong Ho, told a panel in New York City in October that Kim is deeply distrustful of Xi and worries China will betray him, which could help explain why he seemingly didn't meet the envoy. Regardless, this could prove costly, as many North Korea experts maintain the current regime's survival is dependent on China's support.
As Trump and Kim continue their feud, people in the U.S. and elsewhere have expressed fears over a potential conflict between the U.S. and North Korea. Trump threatened to "totally destroy" North Korea if it forced the U.S. to defend itself or its allies during his first address to the United Nations in late September. On Monday, the president also placed North Korea back on the state sponsors of terrorism list, in yet another move aimed to strangle Pyongyang. But if Kim is not able to fix things with Xi then it could be Beijing, not Washington, that ultimately brings about his demise.