China Is Systematically Abusing Muslims, Holding Them in Concentration Camps Without Charge, Human Rights Group Says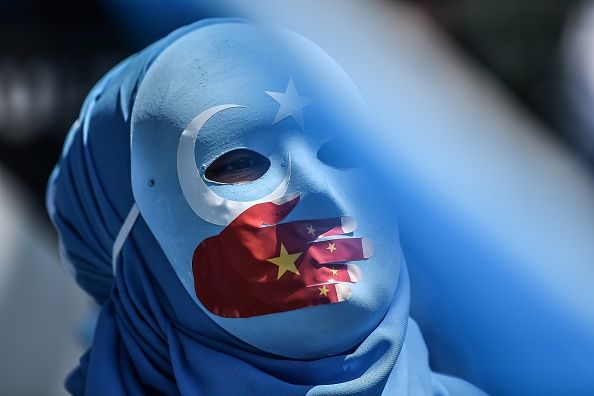 China is detaining large numbers of ethnic Uighurs and forcing them into re-education camps to rid them of their Muslim beliefs, Human Rights Watch detailed in a new report released Sunday.
Chinese authorities said that the camps were meant to eradicate terrorist ideology from Uighurs' minds, but human rights defenders said that the ethnic group was experiencing a severe violation of their rights. Reports from February noted that Uighurs were being rounded up in China and placed in re-education centers in China's Western Xingjiang region. At the time, around 100,000 Muslims were estimated to be detained. Today, however, the number is closer to 1 million.
The latest report from Human Rights Watch detailed the constant surveillance, arbitrary detention, torture and systemic abuse of the Uighurs by the Chinese state.
China's government has been repressing the Uighurs for decades, but the abuse has become significantly more severe over the past several years.
"In May 2014, China launched its 'Strike Hard Campaign against Violent Terrorism' in Xinjiang. Since then, the number of people formally arrested has leaped three-fold compared to the previous five-year period, according to official figures and estimates by the nongovernmental organization Chinese Human Rights Defenders. The government has held people in pretrial detention centers and prisons, both of which are formal facilities, and in political education camps, which have no basis under Chinese law," the report read. "Those detained have been denied due process rights and suffered torture and other ill-treatment."
Human rights defenders are concerned about stress from poor conditions and overcrowding in the camps. There have also been reports of premature deaths and suicide. Even Uighurs who have not been detained are constantly monitored.
"Perhaps the most innovative—and disturbing—of the repressive measures in Xinjiang is the government's use of high-tech mass surveillance systems. Xinjiang authorities conduct compulsory mass collection of biometric data, such as voice samples and DNA, and use artificial intelligence and big data to identify, profile, and track everyone in Xinjiang," the report stated.
"The authorities have envisioned these systems as a series of 'filters,' picking out people with certain behavior or characteristics that they believe indicate a threat to the Communist Party's rule in Xinjiang. These systems have also enabled authorities to implement fine-grained control, subjecting people to differentiated restrictions depending on their perceived levels of 'trustworthiness,'" it continued.
In February, a representative of the Uighur community in Germany told Newsweek that almost every Uighur in exile had a family member in the re-education camps.