China and Taiwan Both Send Military to South China Sea as Tensions Grow
Tensions mount between China and Taiwan as both countries sent military units to the South China Sea this week.
Satellite images appear to show Chinese amphibious armored vehicles and mobile missile launchers gathering near the South China Sea, according to News.Com.Au. At the same time, Taiwan has sent about 200 marines to its military outpost on the Pratas Islands, according to Hong Kong newspaper South China Morning Post. The Pratas Islands are controlled by Taiwan. However, China also claims the islands as part of its territory, and calls them the Dongsha Islands.
The satellite images show the vehicles moving to coastal Chinese cities across from Taiwan, and the missile launchers are in range to hit any Taiwanese targets, according to News.Com.Au. The website cites an article by Kanwa Asian magazine defense editor Andrei Chang saying that the PCL191 rocket launchers deployed to the area "are able to destroy all military bases and government buildings on the island accurately."
Though Taiwan has sent marines to the Pratas outpost, Taiwanese military experts tell the Morning Post that if China were committed to taking the islands by force, it would be difficult to defend the base as there are no natural barriers. It's also difficult for Taiwan to send reinforcements quickly, due to its location.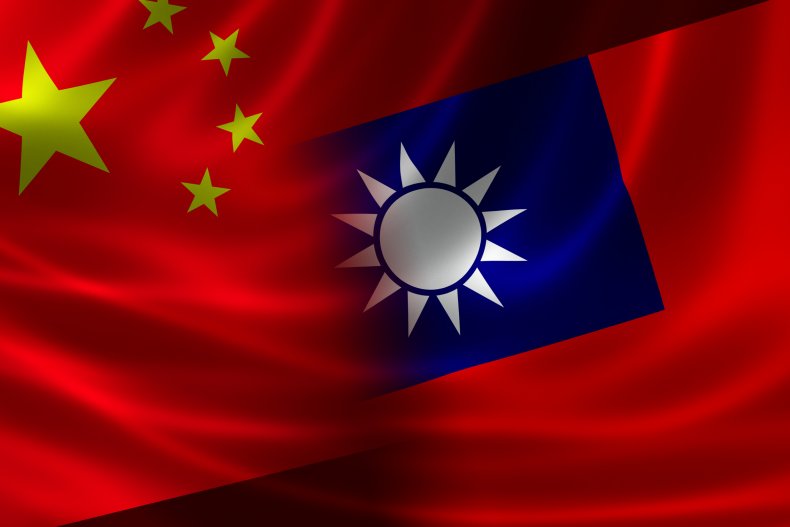 The Pratas Islands are located in the South China Sea, about 275 miles from Taiwan and about 186 miles from mainland China. There are no permanent civilian residents on the islands, which are home to a national park and a coast guard garrison.
China and Taiwan have been at odds since 1949. Mainland China sees Taiwan as a rogue province to be returned to China's control. Taiwan, however, identifies itself as a sovereign democratic nation, independent from China. The United States has been one of Taiwan's main allies, with the stance that China is not to use force against Taiwan, while Taiwan is to "exercise prudence" in managing relations with China, discouraging Taiwan from sending military to coastal areas.
"The U.S. used to condemn Taiwan if we posted the military on the Pratas and Taiping," Wang Ting-yu, a Taiwanese legislator from the Democratic Progressive Party said Tuesday, according to the Morning Post. "But this time there has been no objection over our posting marines there because they all want to contain China's military expansion in the region."
The U.S. relationship with China has become increasingly strained as U.S. President Donald Trump blames China for the outbreak of COVID-19. Chinese officials are reportedly upset over U.S. Health Secretary Alex Azar's plans to visit Taiwan "in coming days." Azar will be visiting Taiwan to examine how the country has handled the coronavirus outbreak.
"Taiwan has been a model of transparency, cooperation and collaboration in the international community. And their response to Covid has been incredible. And, frankly, it stacks up pretty well in terms of their transparency, compared to certain other entities," Azar said in an interview on Fox News Wednesday.
The U.S. has also increased surveillance in the South China Sea. Aircraft surveillance has increased in number and frequency, with more than twice as many U.S. aircraft detected in July than in previous months, according to News.com.au. In addition, the U.S. is monitoring China's bomber movements and submarines.
"There is a high possibility that the U.S. will further escalate its conflict with China before the election," Beijing Institute of International Relations Professor Li Haidong told News.Com.Au, noting that US Secretary of State Mike Pompeo's call for the 'free world' to unite against China implies that "once the US launches military action against China, many countries will stand with it."